The 52 Project — A photo of my children once a week, every week, in 2019.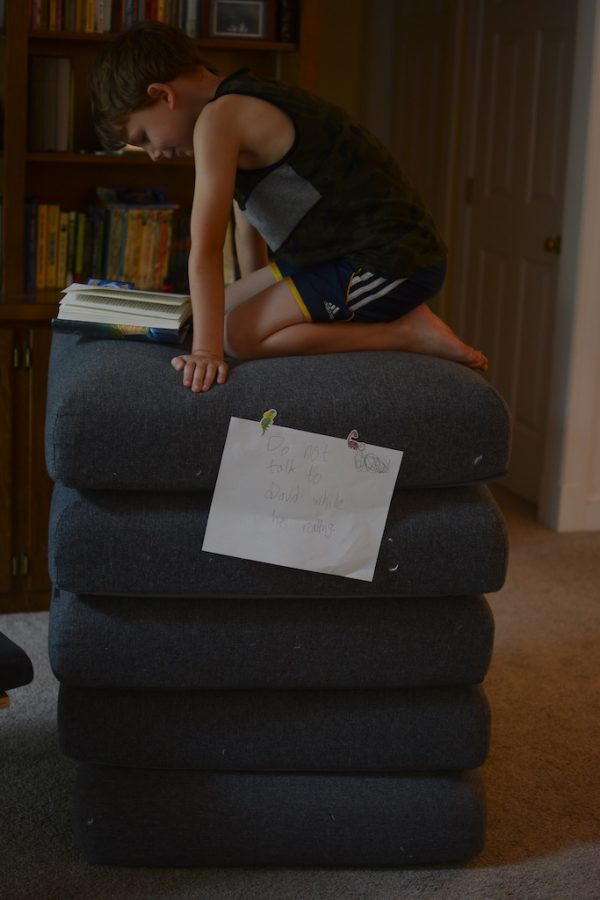 David / He built this inconspicuous tower in the middle of our living room and doesn't understand why no one will leave him alone. The sign says, "Do not talk to David while he's reading."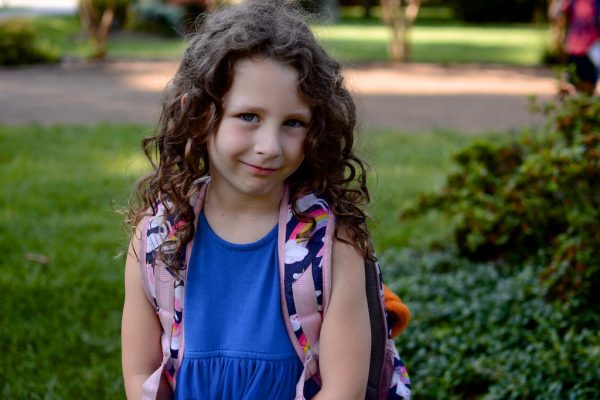 Mary / One morning just before walking to the bus stop. She'll be six soon.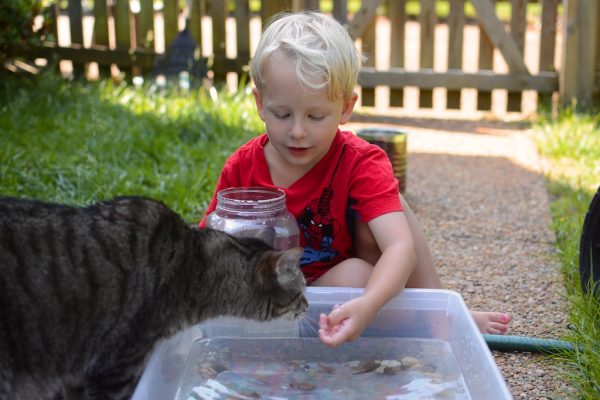 Thomas / Similar to David's focus on reading is Thomas's fascination with all things sensory. As I type this, he's playing with kinetic sand instead of watching TV. In this photo he's playing with water beads, a gift from his preschool teachers.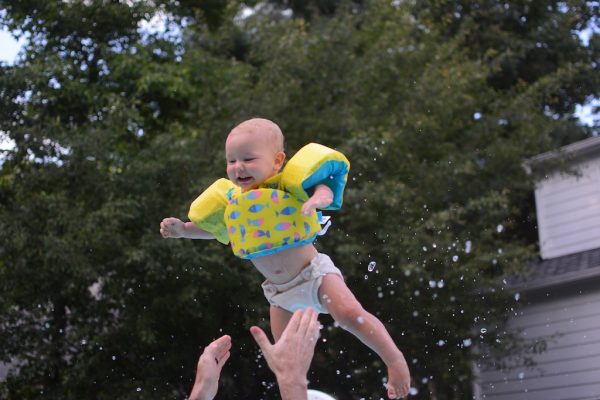 Anna / puddle jumperjust as I predictedThis deserves its own blog post, but Anna has discovered the pool and , she's in love. When Tom gets home from work, she grabs him by the hand and takes him to the pool gate. And when he grabs her — I am not exaggerating — she does a little happy hop. We call her our little tadpole.