I'm not the type to make New Year's resolutions. I'm also not the type to set goals or make to do lists or schedule things in advance. What enneagram does that make me? It's most certainly the one that has a tendency to roll their eyes at personality tests.
Anyway. I'm not really setting resolutions (More on that later. There's a chance I might not get around to it for reasons previously mentioned…) but I do really like the reset the new year provides — a redo, a starting point. Motivation to, you know, stop brushing your teeth with egg nog and maybe get around to putting away Halloween decorations.
One thing I'm planning to start this year is the 52 Photo Project that I did in 2016. The project was a lot of work, but I really like how it provided a space to share photos and tell stories that I wouldn't share otherwise. Our weeks are made up of little snippets, not big events, and this gives me space to capture them. It also gives me a chance to document my kids in the moment — what they're interested in, learning, excited about. Kids, they grow so fast.
I hope to be able to keep up with it ever week, but I'm already willing to extend myself grace if it drops to the bottom of my (non-existent) to do list, by laundry, packing lunches, and keeping up with the Kanye/Drake feud. WHEW!
This go-round I'm relaxing the rules that I set for myself. I'll use pictures of the kids together, re-use photos, use iPhone photos. I'm not a rule-follower either (Enneagram 12!) so who knows why I set those rules anyway.
Read more about The 52 Project here. You can see my 52 Project photos from 2016 here.
Let's get to it. Week one, everyday photos from New Year's Day.
A photo of my children, once a week, every week, in 2019.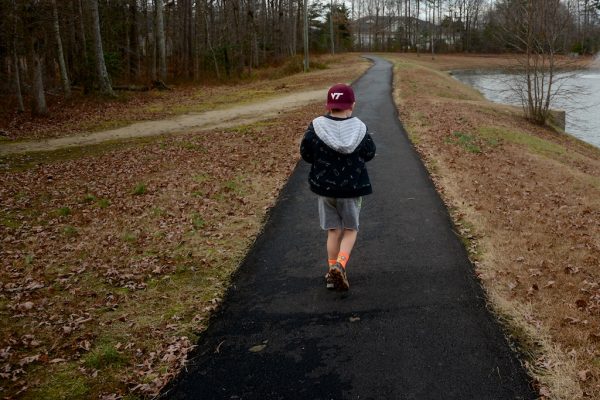 David / got a FitBit for Christmas and he's obsessed with it. This is him, running ahead of me with his head down to check his steps.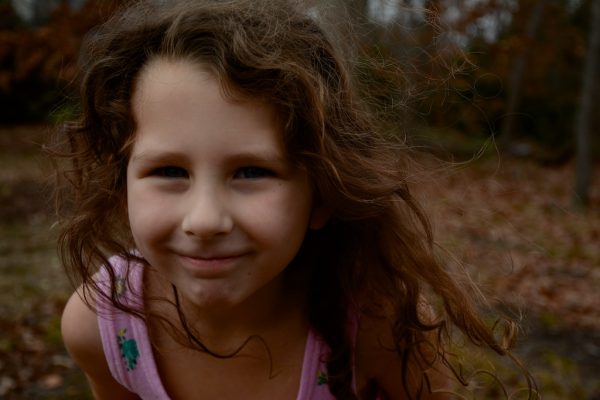 Mary / This picture is an example of why I want to do the 52 project again. It captures Mary so well, and I wouldn't have taken it otherwise. It's probably my favorite photo I've taken all year.
(Get it? Because I took it on New Year's Day?  jkjkjkjk. But seriously.)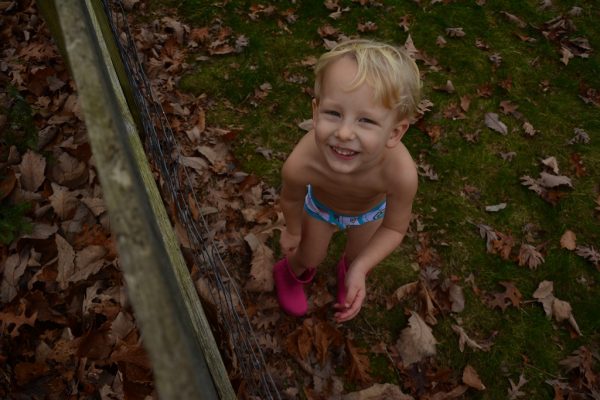 Thomas / is sporting a busted lip, Mary's boots, and not much else.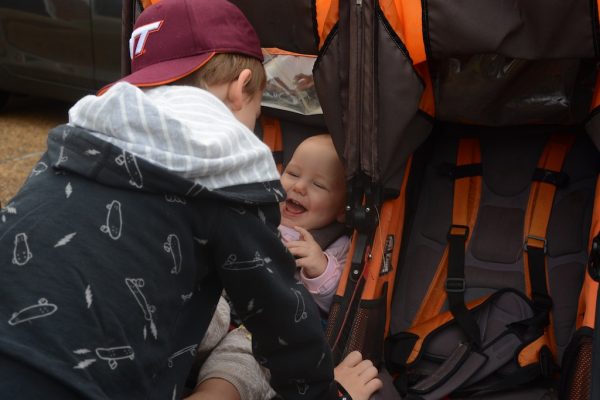 Anna / People often (all the time) ask me how I manage four kids. My two answers? 1) You only know what you know. 2) Four kids is easier than two. It's definitely easier than one. Unless you have the stomach bug. Then one is easier.
This picture is why. Because we were leaving for a walk and I needed to pop inside to get something. While I did, David played with Anna. When I came back, she was shrieking with laughter instead of shrieking with abandonment like baby David did anytime I left his field of vision.