All of my toddlers have gone through this phase — the "outside" phase. It's the phase when they want to be outside more than they want to be anywhere else, when they bang on the door to go outside regardless of the weather or time of day. And when it's time to go inside for ANY REASON, regardless of how long they've been outside, scream and contort their bodies so they're impossible to hold. So you just stay outside because not much is worth that kind of bodily harm.
During this phase, I cannot open the door for any reason unless I'm prepared to stay outside for a few hours, because no matter where in the house my toddler is, at the sound of the door knob beginning to turn, the materialize, stampeding toward the door with the ferocity of a herd of wild horses.
Anna hasn't really played outside much. Last year she was too little to really play, and since she started walking it's been too cold/I'm too much of a princess to take the kids outside.
But this week — THIS WEEK! The weather has been so amazing. The reprieve is exactly what gets me through winter and I have loved every second of it. I loved telling the kids they could wear short sleeves to school, I loved sitting in the front yard chatting with neighbors, and most of all I loved playing outside.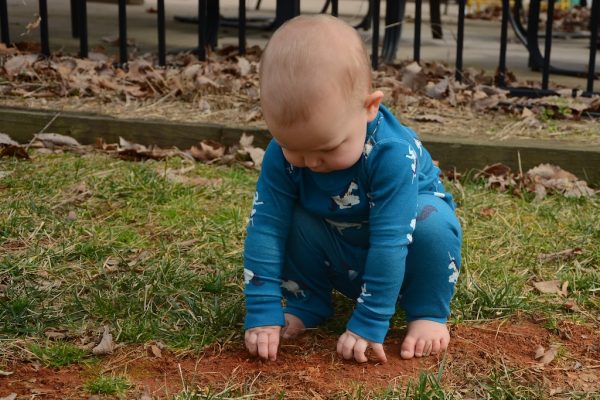 Anna was fascinated, entertained, and pacified by the backyard. Going outside solved all of our problems, and we spent hours just walking and babbling in the fresh air.
She discovered dirt, rocks, leaves, and a pile of toys she's never seen before. I helped her up the slide once, she figured it out on her own.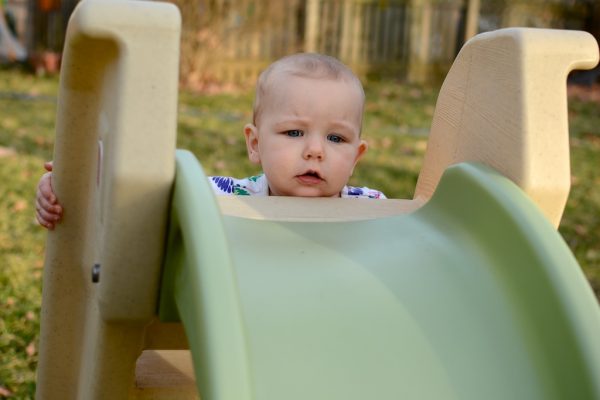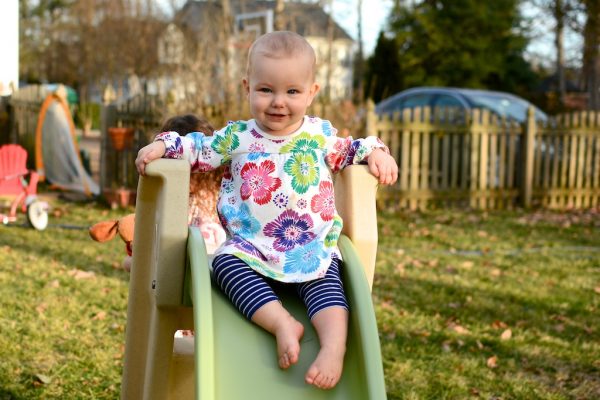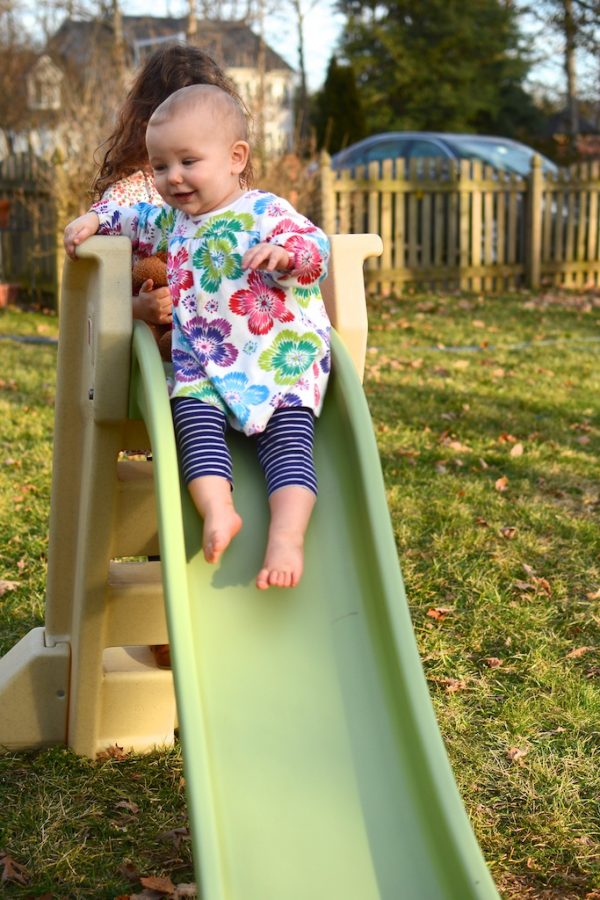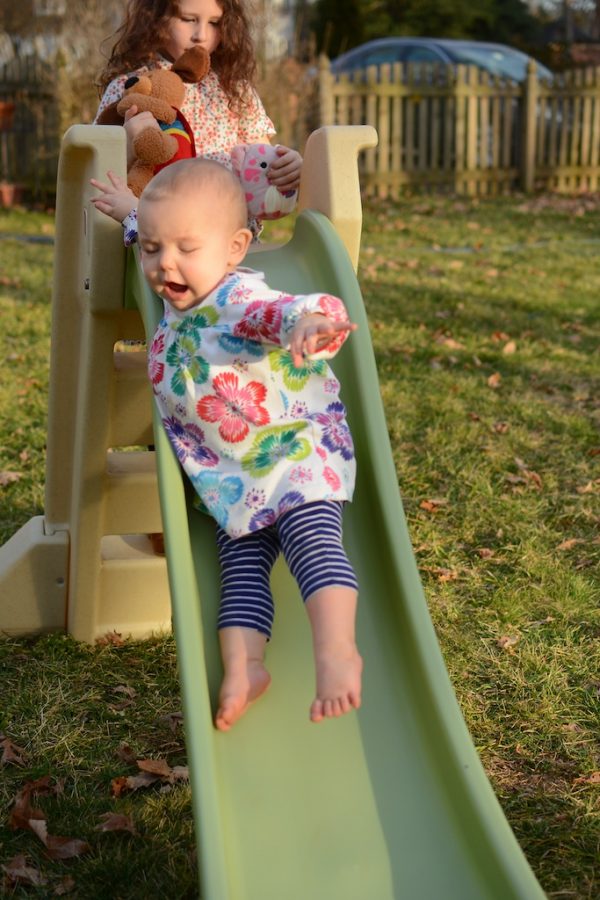 Ok, so she's still getting the hang of the slide. But she doesn't even care because she's OUTSIDE!
Of course, our week wasn't all sunshine and popsicles. (Actually, there weren't any Popsicles because it's WINTER, ok, kids? Stop asking me for Popsicles! We don't have any Popsicles!)
Thomas spent this beautiful week inside with a high fever and a cough, so he didn't get to enjoy the springlike temperatures. But even that is easier to deal with when the sun is shining.
I'd like to believe these temperatures are here to stay, so I haven't checked the weather. But the rational side of me knows that winter isn't over, not even close.
This taste of spring has been good for my soul. It won't be long until we're picking daffodils and twirling in Easter dresses. And soon enough, we'll be complaining about mosquitoes and doing cannonballs in the pool.
OHMYGOSH THE POOL!!!! Anna doesn't know about the pool! Just wait until she finds out about the pool!