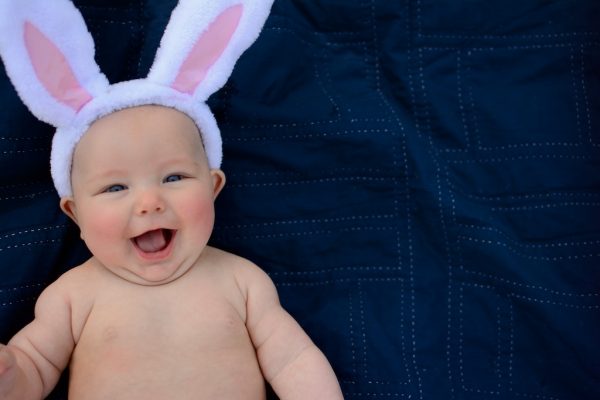 So thankful we finally had a few warm days before Easter, so I could keep up with my six-year tradition of dressing my kids like rabbits and taking pictures in front of our neighbor's landscaping.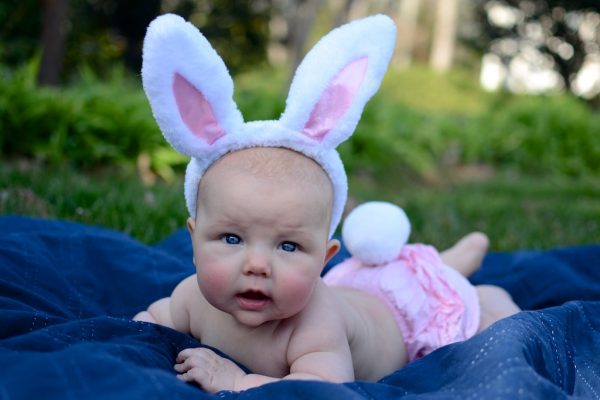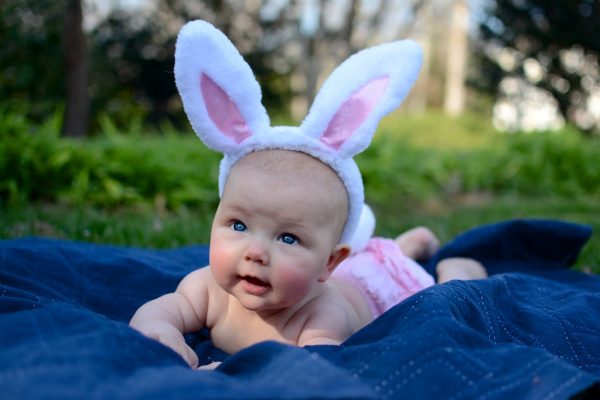 I actually had four pairs of bunny ears, even though I am completely realistic about this sort of thing — I'm not an insane person. I didn't foresee a full-blown photoshoot with all four kids. They were all dirty and tired from playing outside, and school, and getting them cleaned up after 4 p.m. is above my pay grade. I certainly didn't expect it, but I also didn't want anyone to feel left out, so I had four pairs of bunny ears.
I'll spare you the details and the attitude, but if you're wondering what the age limit is for willingness to wear ears and a fuzzy tail without being significantly bribed/paid, it is six and a half.
(And this is the best I could do with three.)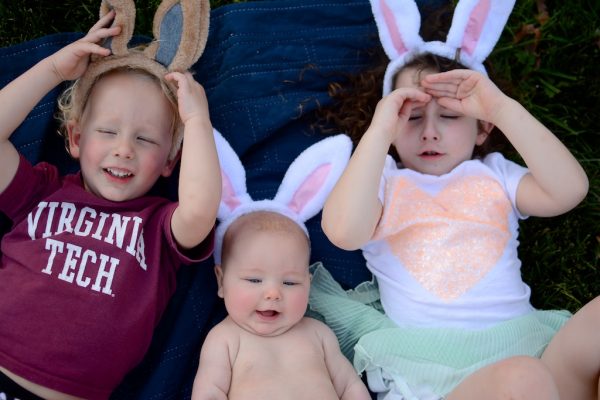 (Two is more manageable.)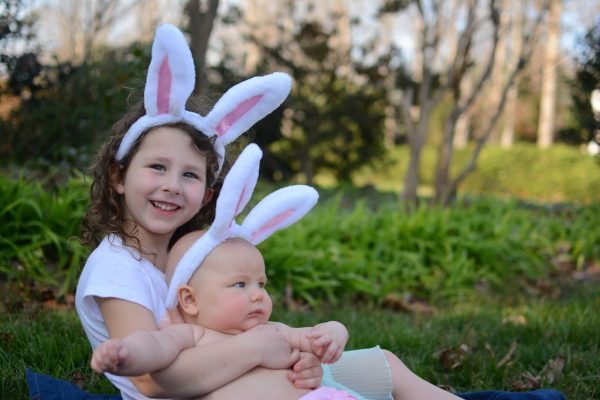 Based on that research, I have something like six more years of bunny ears with this one.
Thomas Bunny 2016 (I actually didn't do this with Thomas, and I have no idea why. Maybe because we were recovering from a bout of illness, or maybe because Thomas was teething. The great news is that Thomas and David look enough alike as babies that I can throw a few of David's pics in Thomas's baby book and no one will ever know.)