For a few weeks Mary has been getting Anna amped for the annual Father-Daughter Dance. I could see a sort of glazed-over look in Anna's eyes whenever Mary talked about it. Fancy dresses? Cupcakes? And dad will be there? Dancing? What?
The problem was that, in her excitement, Mary would start her explanation in the middle, then she's cut to the beginning and then circle back to the end. None of it made sense.
Anna is used to this. The kids have explained a lot of weird things to her, and all of it seems to work out in the end. "Trust us, Anna. Put on this costume. And now we're going to go to all of our neighbors houses and they're going to give us candy. Mom and Dad know all about it! They're even gonna come with us!"
Easter egg hunts, parades, staying up late to watch fireworks — none of it makes sense if you really think about it. What are we doing again? This is called Christmas morning? We get a lot of toys? And then what? Cinnamon rolls for breakfast and maybe pony rides in the living room!?!!??! ANYTHING IS POSSIBLE!!!!
When I asked Anna what she wanted to wear to the Father-daughter dance, she said "Um, just what I'm wearing now?"
I would have been fine with that. She can wear whatever she wants! But I kept thinking…she doesn't really know what she's in for. At the very least she needs a dress she can twirl in.
We went through her closet together and from there she got swept up in the excitement. All it took was a swipe of eye shadow and a bit of lip gloss, and Anna was ready to go.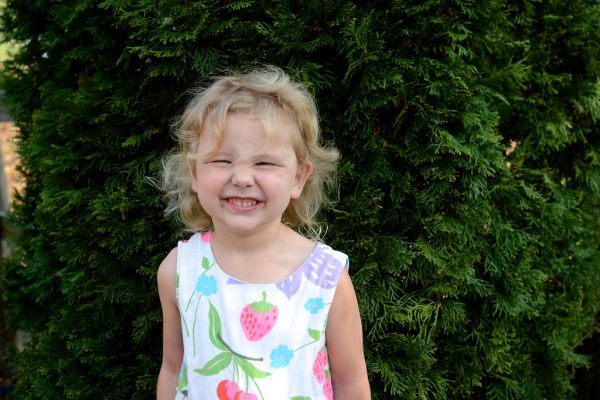 The role of older, experienced sister is completely natural for Mary, especially in situations like this. "Don't worry, Anna. You're going to have a great time!"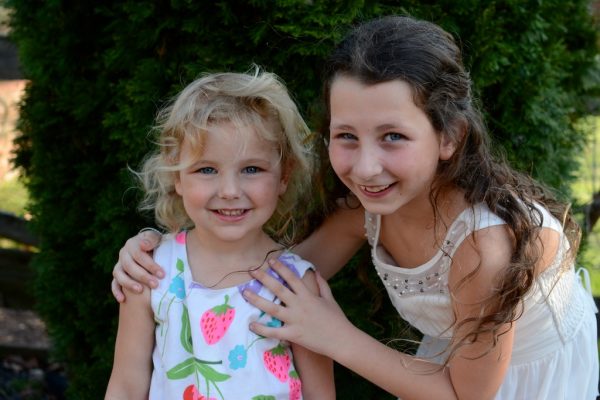 (Anna sticks her arm out in photos now. We have no idea why, how she got the idea, or what it means. It's possible that, like most things she does right now, this is something she learned from Bluey.)
The last Father-Daughter dance was over two years ago, just before the start of the pandemic. Mary is a completely different girl, but just as excited for a fancy night out.
An elegant dress, understated hair, and wearing mascara for the very fist time.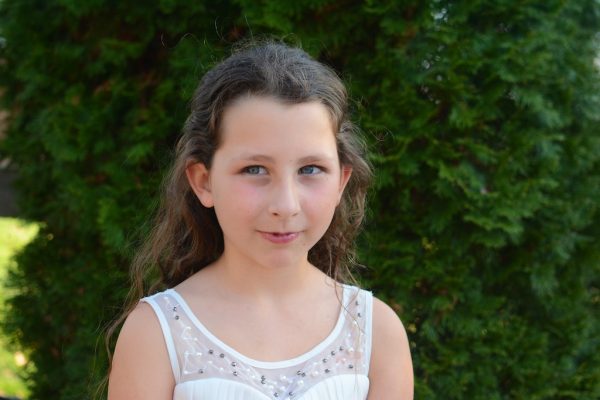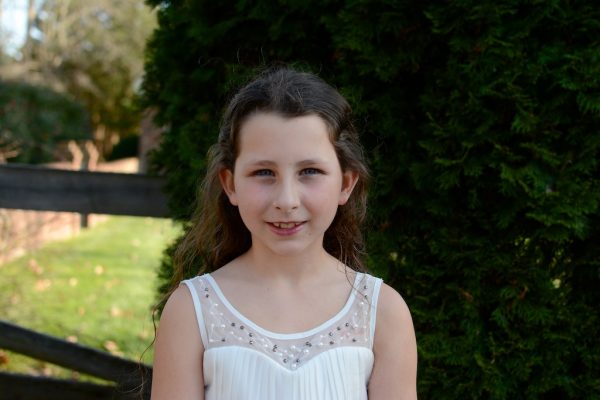 When they get home, the girls are bubbling over with stories about balloons, choreographed dances, and this year! A LIMO RIDE!!!
Meanwhile, Tom collapses on the couch, looking like he just completed a Spartan Race in a suit and tie.
I don't know exactly what happens at these dances, but looking at my girls' sparkling eyes and my husband in a heap — I can tell it's good.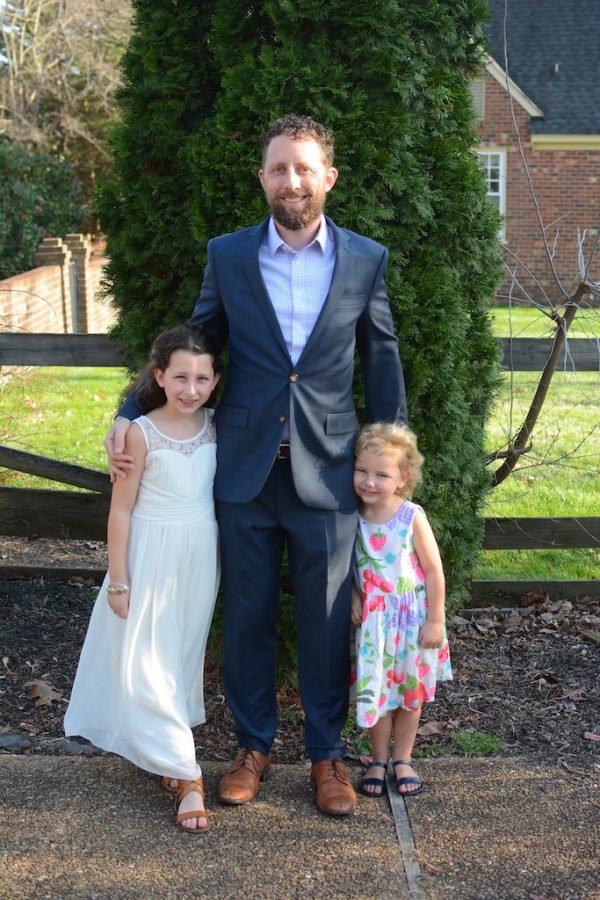 Anna kept calling the dance the "Daughter-Daughter Dance," or maybe she was trying to say Father-Daughter. We weren't sure, but we liked it and we all called it the Daughter-Daughter Dance. I made that the blog title until I searched and realized I used it two years ago for Anna's first dance — The Father-Daughter-Daughter Dance
The year Mary was four, had perfect curls, wore the shoes that Anna wore this year, AND David called the dance the "Daughter-Daughter Dance"  — A Makeshit and Magical Evening (with emphasis on magical)
Mary's very first Father-Daughter Dance; age three in 2016 — A Daddy and his Daughter