Back in September, around the time school was starting, I had a lot of conversations about kindergarten. When I told people that I wasn't sending Thomas, they would inevitably say, "What are you doing?"
"Nothing," I'd respond.
Preschool?
No.
Home school?
Nope.
And then there would be this awkward silence where they'd try to compute what I was saying. They'd awkwardly suggest that he was going to do great with the at-home preschool activities I'd provide.
Then I'd clarify, "We're doing nothing. I'm not doing activities or any sort of program. Thomas is getting a gap year."
That's exactly what he's had. This year has been the five-year-old's version of taking a year after high school graduation to backpack in Europe.
And it's been awesome.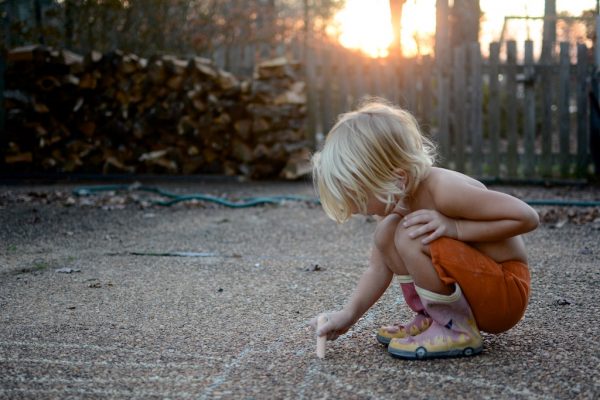 If you ignore the pandemic and surrounding social, political, and economic fallout, this might go down as Thomas's best year yet.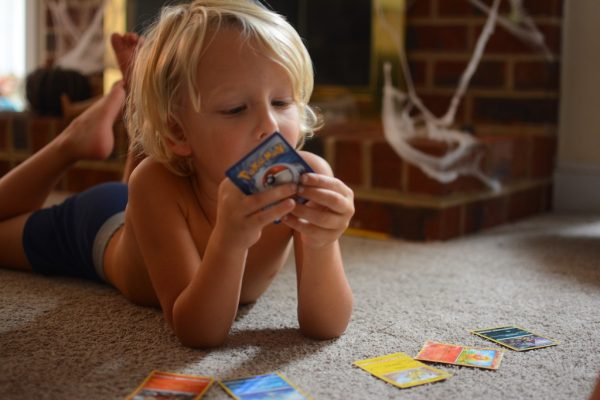 This has been a strange year.
It has been bizarre, unprecedented, awful, and unpredictable. My big kids are chugging away in virtual school. By now they're used to quarantines, shut-downs, glitches, and the mute button. It's been bizarre and inconsistent.
All the while, Thomas has been in the backyard spraying the hose, completely oblivious.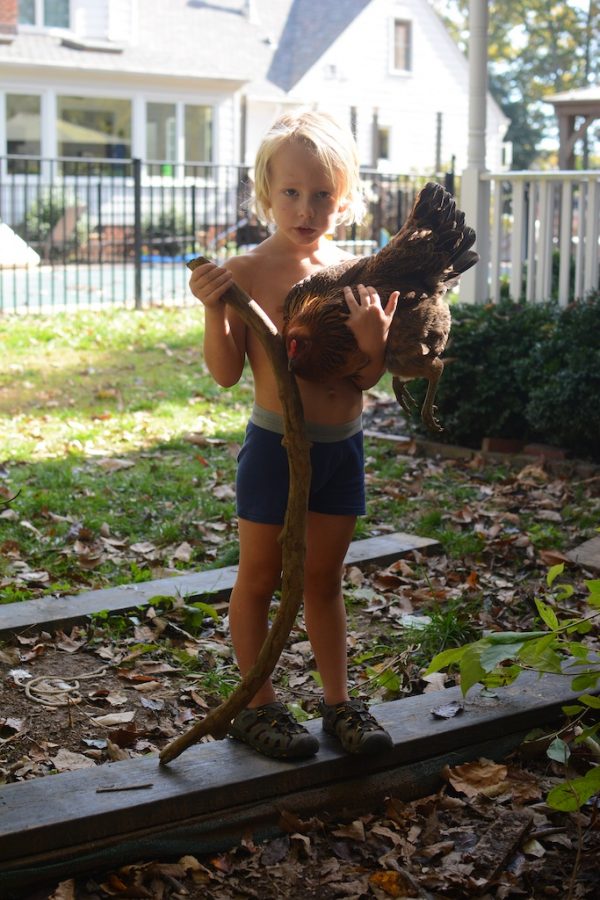 Before the pandemic, I wasn't planning on giving Thomas a red-shirt year. His birthday is in May, so he's kind of on the line for redshirting. But then COVID changed absolutely everything. At the time, it was a hard decision to hold him. But in hindsight I think the decision was easy. The difficult part was that I resented that the pandemic had pushed us into this. I mourned everything we were losing and missing out on. I still feel that way, but in terms of Thomas being home, I don't have an ounce of regret. I'm overwhelmingly grateful for what this year has gifted us.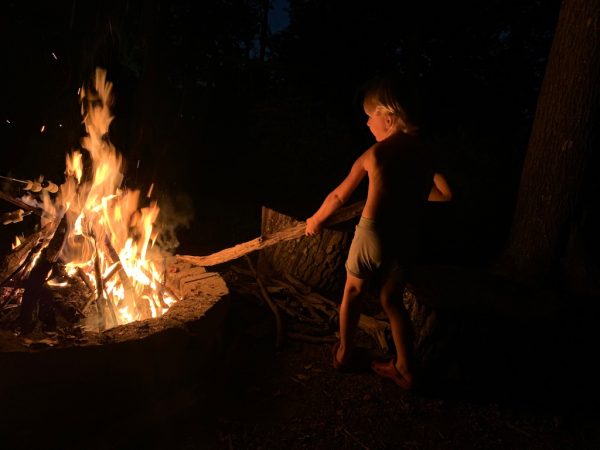 Thomas hasn't been in the classroom this year, but he's grown in so many ways.
Thomas has spent all year with no structure, and very little clothing. He starts every single day by taking all the cushions off our couch and making a giant fort. Next he tracks kinetic sand throughout the house, and then he puts on his boots to go outside chase the chickens for a while.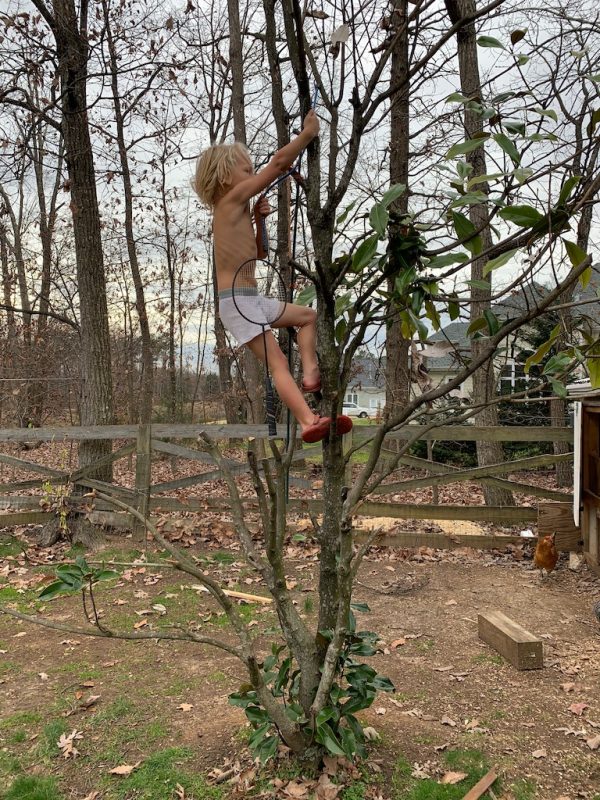 Even without much structure, Thomas has grown a lot. I keep markers and books available to him, and he takes the lead. Remarkably, this lazy strategy (let's call it child-lead schooling, though. That sounds so much trendier!) has worked. His fine motor skills and number sense are growing, and he's memorized all of the dinosaurs that lived in the Jurassic, and Cretaceous Periods. Next up: the Triassic.
This has been a great year of academic growth, but it's happened at a pace that Thomas has set, leaving plenty of time to inspect bugs and pick flowers.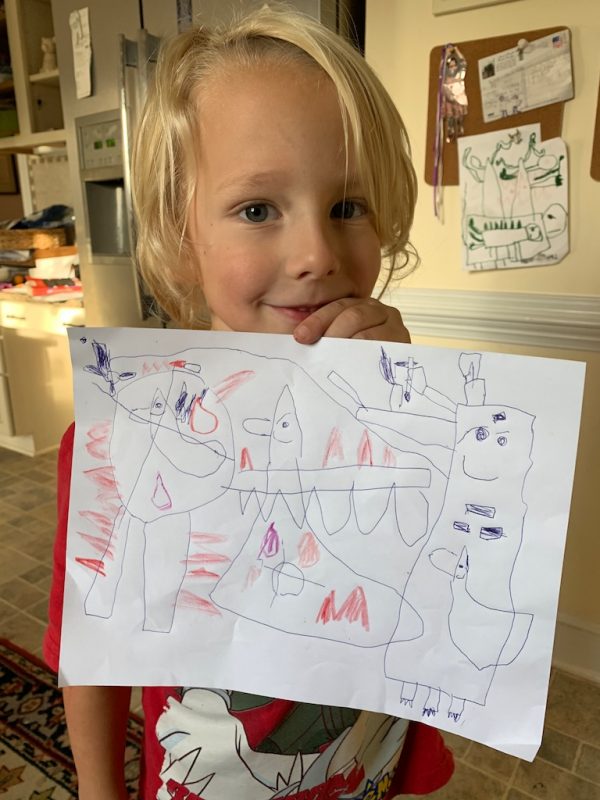 All this at-home-ness has been amazing for all of our relationships, but the one that has benefited the most is Thomas's friendship with Anna. The big kids are here all day, too, but they're busy with school. That leaves Anna and Thomas. Last year she was a baby. She was just two; still following me around and spending most of the day on my hip. This year she's three — she's old enough to hold her own and keep up with her big brother. They play together all day, fight over Magnatiles, and when Thomas sits down to color, she does too. They're two little tow-headed, messy, creative, energetic kids that love/hate each other like only siblings can. And they're inseparable.
Anna and I are going to be a mess when Thomas finally does get on that big yellow school bus. (Until, I suppose, she realizes that she free access to all the Magnatiles.)
This year has been a gift for me, too. One more year with my boy. One more year that he gets to be little.
The other day I was helping Thomas with his jacket. As I did it I thought about how, once he starts kindergarten, he'll have to do this on his own.
There's a particular independence and responsibility that comes with going to school. Kids start to really unfurl once they start kindergarten, don't they? They grow in confidence; you can see it in the way they carry themselves and interact with peers. It's like they learn sight words and all of the sudden they're ready to take on the world. Being in school pushes kids in a way that (for my kids) doesn't happen at home. It's small things, like opening their snack bags, or zipping their jackets. In school, they have to do this stuff on their own, whether they know how to or not. This nudge out of the nest, it's good. It teaches them that are capable; that they can do more than they think.
But on this particular day, I wrapped my arms around Thomas as I straightened his jacket, and gave him a kiss on his temple. He'll get there. His life will be full of tasks and responsibilities. I'm glad I get to take care of him for one more year.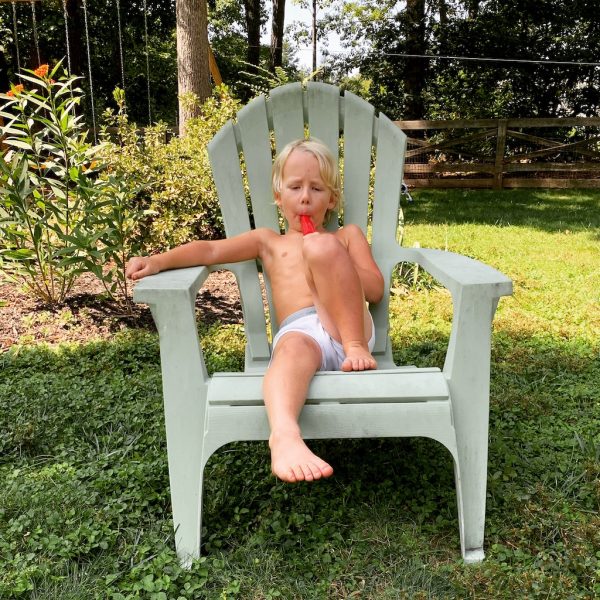 I recently had to stop by my kids' school and saw a sign for kindergarten registration. I asked the administration about it, and they said the sign was probably just still there from last spring, I breathed a sigh of relief. We'll get there. Next year is his year. But we'll hold on to this year while we still have it.