This week I'm registering my five-year-old for kindergarten.
Like everything these days, the registration will be completely different. It's truncated and sterile. I'll wear a mask, there will be no colorful room with blocks and crayons, and I won't  even take my kid with me. (In fact, unlike the other two times when I showed up at the school pushing a double BOB, this time I won't take anyone with me.)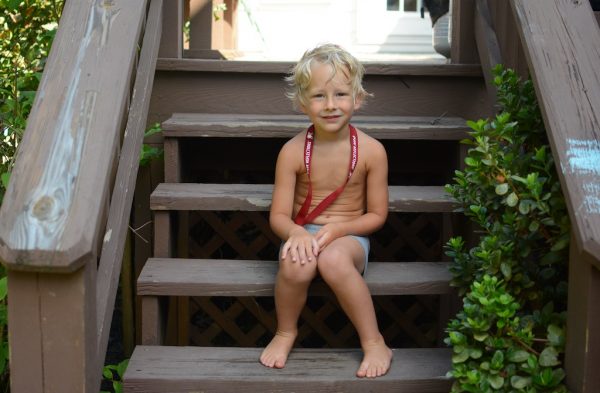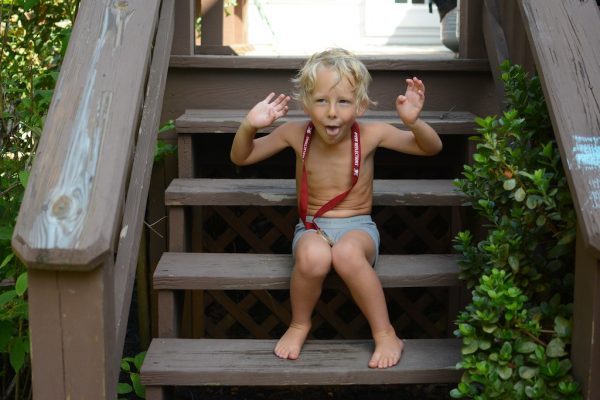 I have to say, registering for kindergarten feels a little surreal considering that my school system hasn't decided what school will look like yet. How can I really plan to send my kid to something that I don't know about?
Imagine going to tour a school and the principal walking you through beautiful classrooms, a cafeteria painted with murals of the school mascot, a music room filled with instruments, and being told, "We're actually not sure if we'll have music. Or use the cafeteria. Also we might not have school. How's your internet connection?"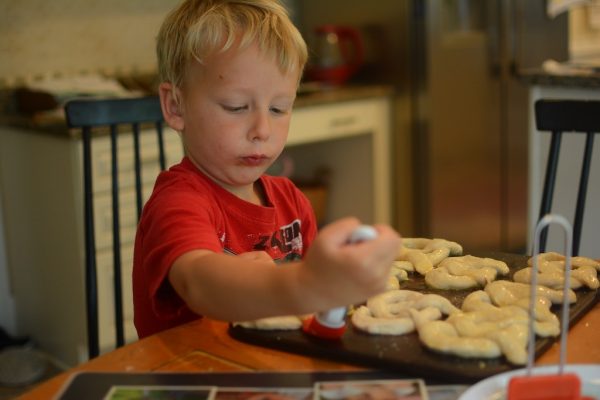 Like most parents, I can't wait to find out what the schools plan next year. And a big, pessimistic side of me thinks that whatever they decide to do, school will be all-virtual by Thanksgiving.
My guess, though, is that school next year will look very, very different that ever before. And when I think about a kindergarten experience that includes any sort of social distancing, masks, or virtual days, it makes me so sad. I don't want that for Thomas.
So when I imagine the 2020-2021 school year — kids sitting far apart on a rug, with a teacher in a mask, and the faint smell of disinfectant in the air, it occurs to me, if I don't HAVE to send him to school next year, why would I?
If I don't have to expose him to kindergarten during COVID, why not just sit it out? Why not just spend another year at home, digging in the backyard, playing with the chickens, and reading books on the couch? There will be plenty of time for kindergarten next year.
This has nothing to do with readiness. This has everything to do with the fact that when kids go back to school in the fall, the classroom will not be normal.
My five-year-old is like most (all?) kids his age. He learns best in a hands-on, interactive environment. He lights up when he touch, feel, and manipulation is part of a lesson. Otherwise, he checks out. His preschool did a few virtual meetings after the school year was cancelled, and (I promise I'm not exaggerating) he spent the entire time on the floor, refusing to participate.
Online school seems like a real, viable option for older kids. But for the youngest kids, I can't even picture it.
Part of me thinks kindergarten should be cancelled nationwide. We're trying to keep kids out of the classroom, right? We're trying to keep them away from each other and off the buses and out of assemblies. We're trying to reduce class sizes, so why not just tell all these adorable rising kindergarteners that we'll see them in 2021?
Perhaps that's extreme. It sounds extreme, even as I type it. But it also seems…logical?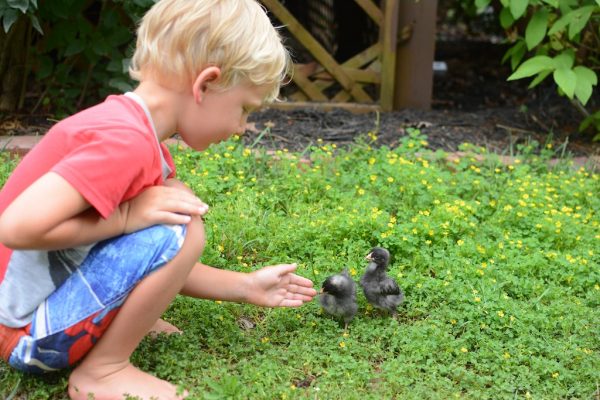 As you read this, you might be confused as to why I'm registering for kindergarten at all. I'm doing it just to keep my options open. I WANT to send my kid to school. I also want this to all be a bad dream. But based on every bit of evidence I've seen, we're settling into this pandemic for the long-haul. But in the very unlikely case that we wake up one morning in August and there will be some miraculous cure, we're registered for kindergarten.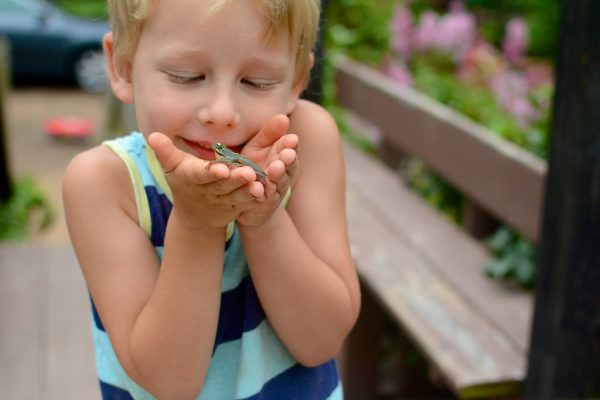 I have two older kids, too. They're both in early elementary, and I feel a sense of loss sending them back to, too.
In fact, their experiences at school (compared to their experiences with virtual learning) are the exact thing I hope to preserve for Thomas. They had incredible kindergarten years. It wasn't just the academics, it was them running off the bus, excited to tell me about a new friend, or game they played on the playground. Kindergarten was this wonderful (dare I say, magical?) first step in their education where they learned confidence and began to step out on their own. I really, really want that for Thomas. I want the school bus and the cafeteria and everything that kindergarten has to offer.
School is amazing. I can't wait for school to be up and running again at full capacity, with no restrictions. I love what school provides for kids, and I fully trust that teachers will make the most of next year despite all of the challenges.
But if skipping it entirely is a choice, it seems like a good one for us.