On the first day of school I woke up early to go for a bike ride. Ya know, nothing like a little early-morning exercise before the 11th plague descends on your house — virtual learning.
While cycling, I took a wrong turn and ended up going down a big hill. Not a huge problem, except my bike could use a tune-up so it slipped out of gear while going up the hill. In the process, I smacked my shin (hard) on my pedal and had to walk my bike up the hill.
All week I've been trying, but I can't think of a better metaphor for virtual learning.
We're trying, we really are. We have great intentions. We've got our helmets on and our fancy bike shorts. But all those intentions can't stop physics — gravity, power, effort — a banged shin and tears stinging my eyes.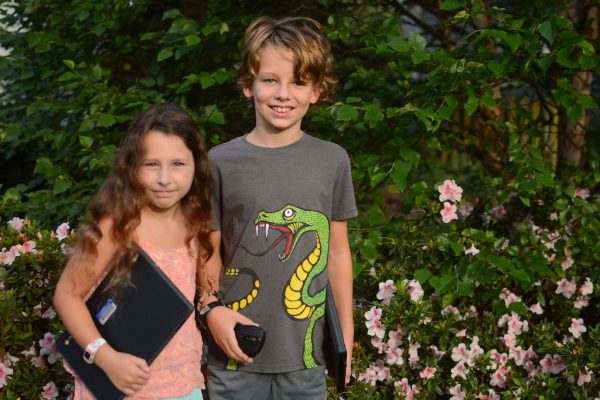 We are off to a great start. I say that sincerely. (Even with that quasi-dramatic intro.) All things considered, our first week of history's first-ever all-virtual school went pretty darn well. Sometimes I forget that we're in completely uncharted territory, ya know?
After a hiccup with county-wide tech issues on the first day/week, I can tell we're already settling into a routine.
Also, from the limited eavesdropping I do (not for lack of trying; usually I can't hear because my kids use their headphones), I know with certainty that these teachers are actual heroes. I mean, they have ALWAYS been heroes, but this is taking it to a new level. This is dark-villain slaying stuff that they are doing with a smile on their faces. It's remarkable.
For all these years teachers have had the difficult job of constructing a house using hammers, nails, boards, and 24 kids as their construction crew. This year they have 24 kids, screwdrivers, nails, and sticks of butter. Don't worry, they'll figure it out.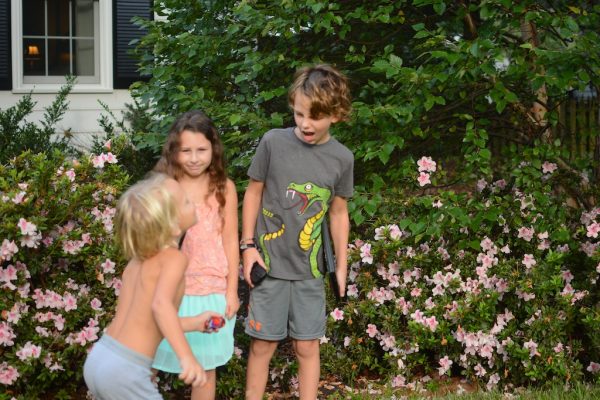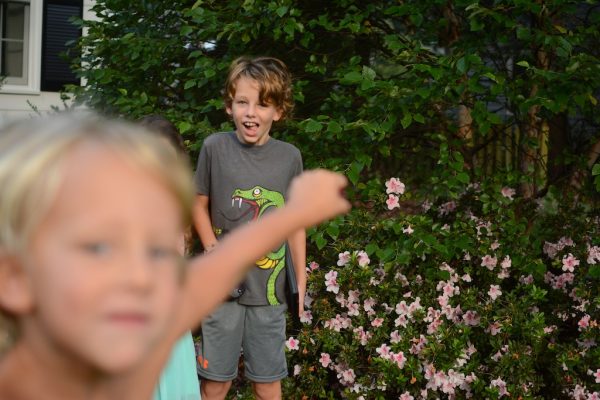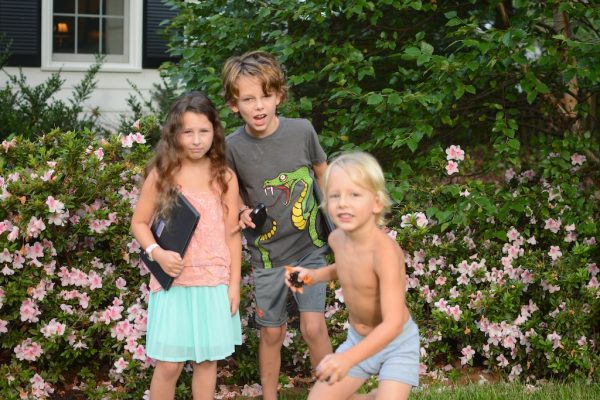 This week has proven that, no matter what, we are not prepared for this school year.
It doesn't matter if you have a room decked-out and decorated for virtual learning, or if you're planning to plop your kids at the dining room table and are still waiting for a few school supplies to arrive. (That's me. Oops.)
It doesn't matter if you're a teacher who has been preparing lesson plans all summer, or if you're a school system that has been testing network capacity for a month. It's impossible to know what will happen when everyone logs on and tries to find the mute button.
Perhaps the true challenge this year is to adjust and keep showing up. Reading comprehension and multiplication tables will come in their own time. Teaching will happen when the network is slow, or we can't find the link, and we work together to find a solution.
Slowly, incrementally, one day after another, with caregivers leaning over kids who are leaning over laptops trying to understand instructions; we will figure it out. The kids will learn how to navigate apps and open tabs. ("But teacher!" I heard one little voice say in a panic. "There's no plus sign next to my tab!") The tech will one day magically work, and each family will individually figure out a routine that makes this all possible.
This is, after all, the year we have a chance to model the qualities we've so desperately we want our kids to learn: perseverance, problem solving, kindness.
And (obviously) the art of some well-timed stress snacking.