This past week we decided to take a long weekend-ish and spend time with my family before "school" starts back up.
Once again, the bizarre time-warp of 2020 snuck up on me, and what is, on one hand, "The Longest Summer Ever," is also "Hold Up, It's September?"
We timed our trip to fall over my birthday, but then delayed it by half a day for Tom's work obligations. Then the next day, departure day, I woke up with the tell-tale throat pain that I knew would grow and blossom into a full-blown infection in just a few hours.
Instead of heading to my parents' house, I went to my PCP to get diagnosed with my sixth case of strep throat since March. I don't want to belabor the strep thing, but please indulge me for a moment. I've never had strep in my entire life. Just ONE of my kids has had it ONCE, and that was five years ago.
Since March 9, while in quarantine, I've had strep six times. I've been on antibiotics eight times (twice prophylacticly), we've treated my entire family, and nowadays my bedtime routine includes gargling with hydrogen peroxide.
WHAT IS GOING ON
After all this, I have developed a pretty legit case of strep-induced anxiety. And so perhaps you'll understand why, once-again delaying our trip celebrate my birthday with my mom and dad, when I was on the phone with my ENT and PCP, I buried my face in a bathroom towel and sobbed.
Mary walked in and, when she saw me crying, she asked, "Does this mean we have to open your birthday presents for you?"
Anyway. Enough about strep. This was not intended to be a post about strep. This was supposed to be about our last adventure of 2020, of which I only spent a few hours curled up in the fetal position with tonsils that look like cauliflowers.
This was INTENDED to be a photo dump of one of the long weekend that left me more refreshed than I've felt in a long time, maybe since the quarantine began. This trip was thanks to my dear husband, my generous parents, my kids (who are SO BORED of Mommy getting sick once a month), and in HUGE thanks to clindamycin — this month's antibiotic that I am clutching to my chest, counting down the minutes until I can take my next dose.
Thank you, clindamycin, augmentin, azithromycin, cephalexin, and amoxicillin. I love you, but I hope I never see you again.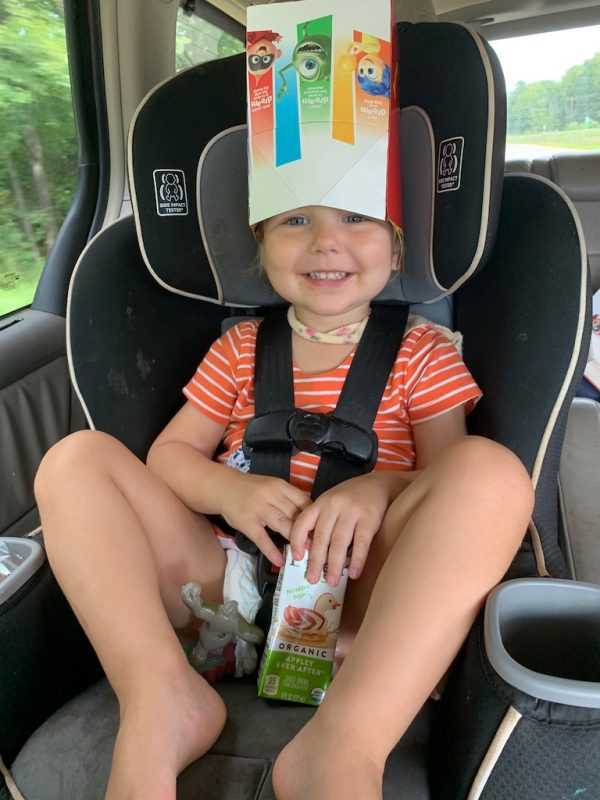 Mom curled in a ball in the front seat, Dad driving on a conference call, and the kids putting the "happy" in Happy Meals. We're going to Franklin County!
In fact, at one point Tom lost service and when he reconnected, he explained to his co-workers that he was "driving to Franklin County." When Anna heard that, she started screaming, "WE NOT GOING TO FRANKLIN COUNTY!!! WE GOING TO GRAMMY'S!"
Tom won't make that mistake again.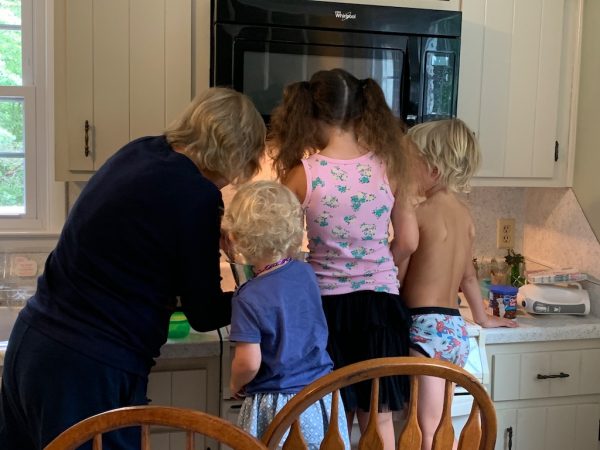 Mom let the kids help her make my birthday cake, because she is a saint/glutton for punishment.
A chorus of Happy Birthday, surrounded by family.
Kelly asked me what I wished for and I said, "A tonsillectomy."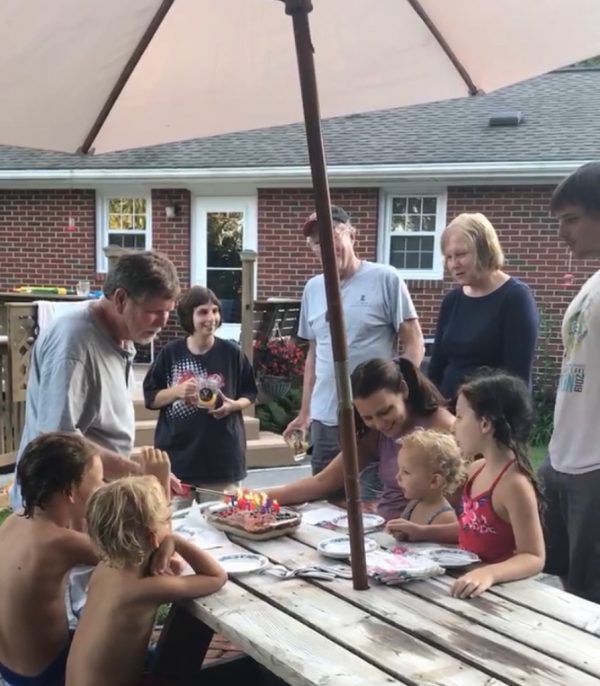 We spent the next day at my family's place on Smith Mountain Lake.
We had beautiful weather, and had a wonderful time.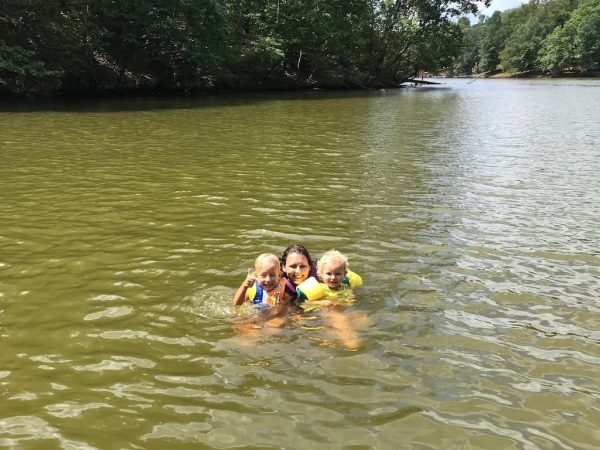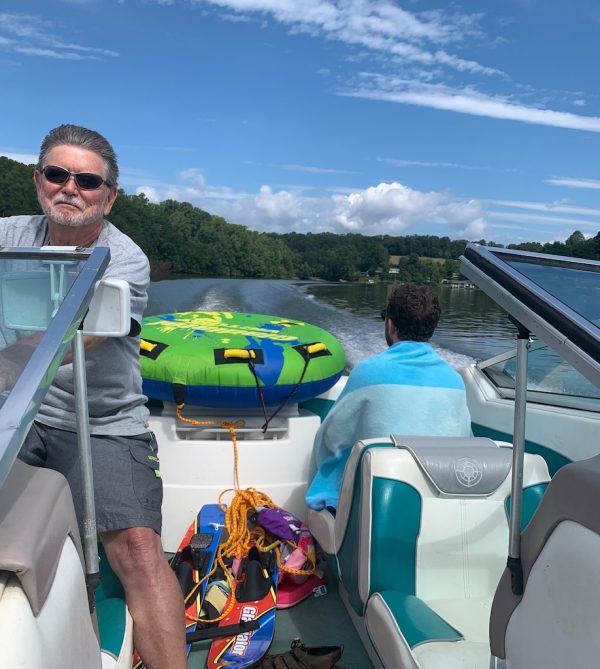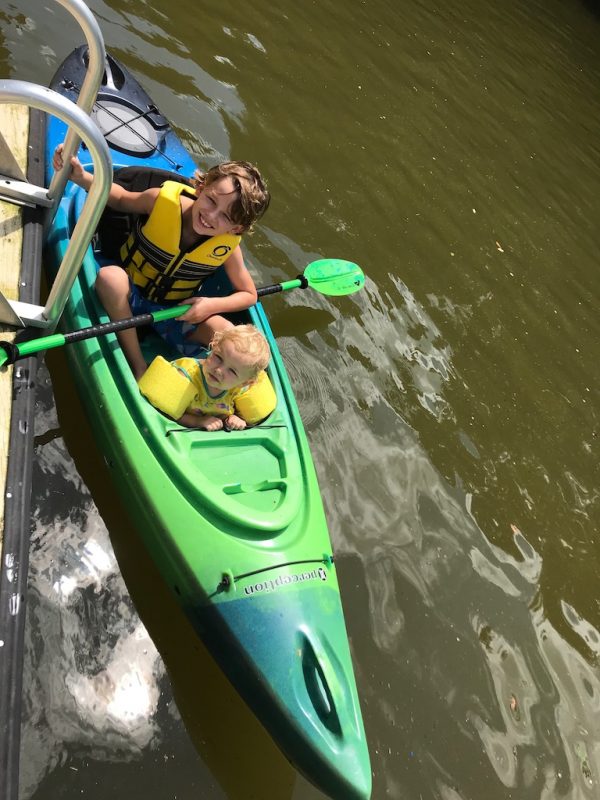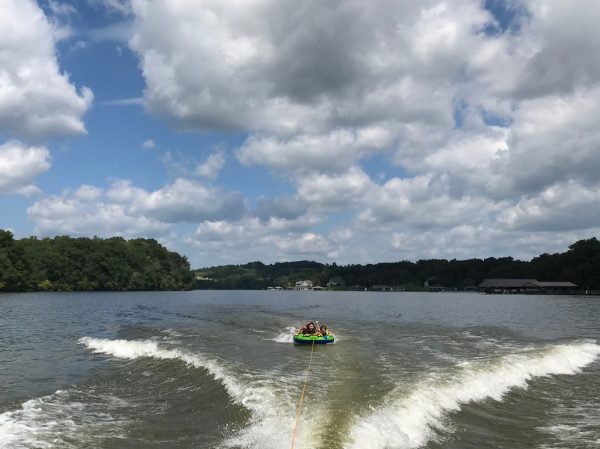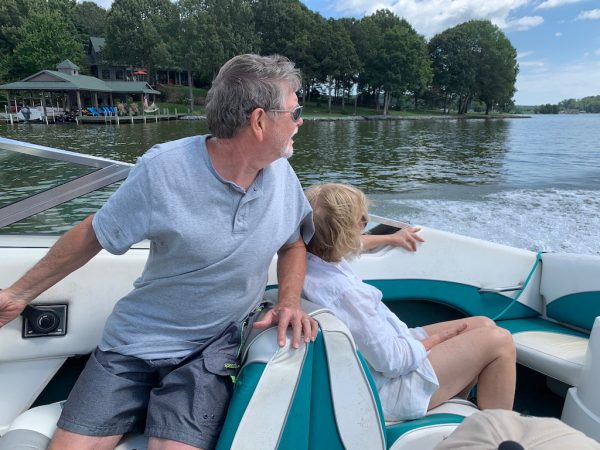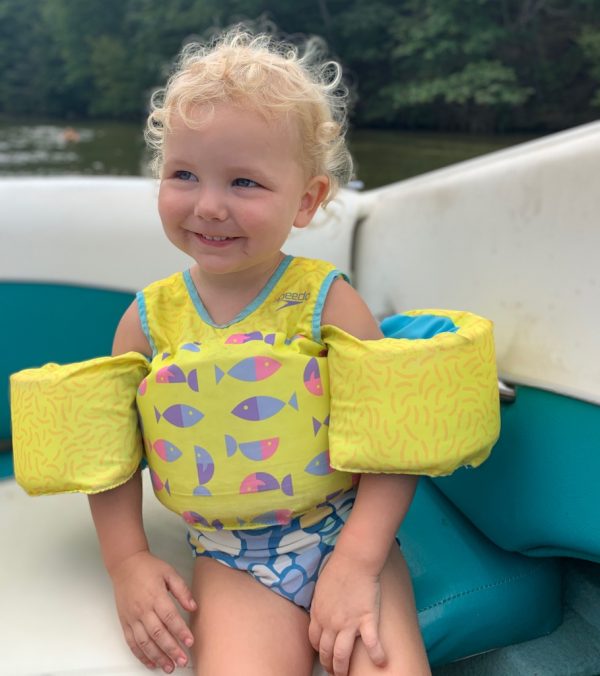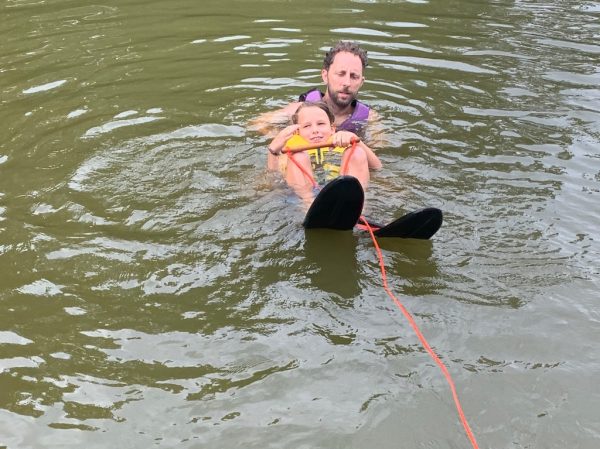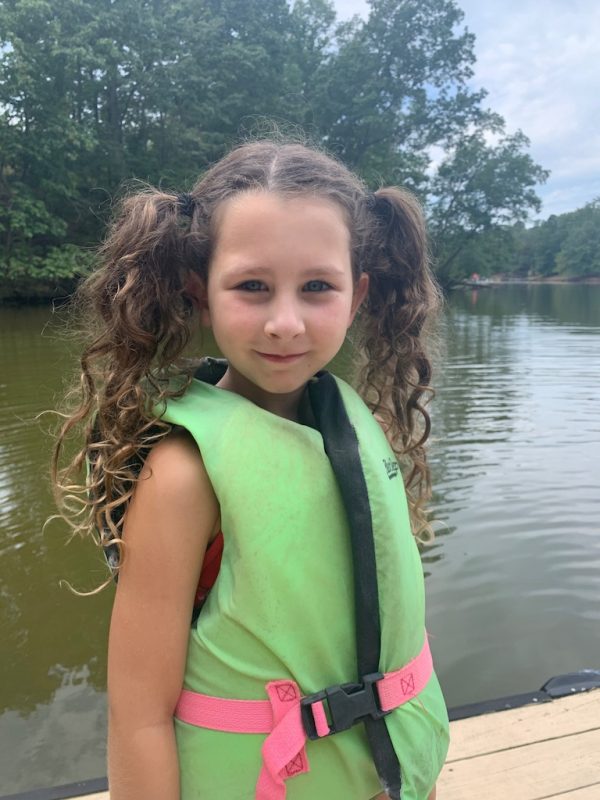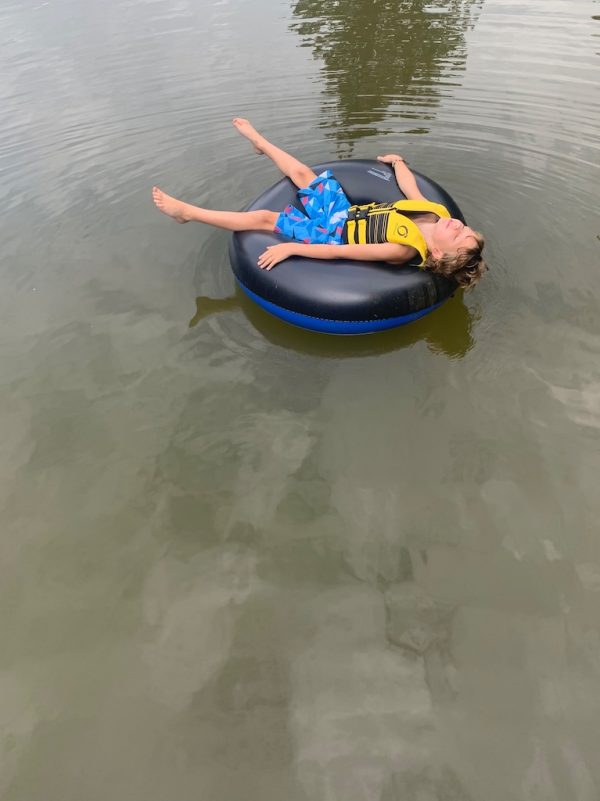 It sounds like such a clichéd old person thing to say, but all I really want for my birthday is time with people I love. Perhaps that's because I'm a clichéd old person. I'm also very, very grateful.
I've always loved that my birthday is at the end of August. It's perfectly timed at the end of summer; one last hurrah before the busyness of September and (this year) a crazy school year.
The summer has been weird and wearing, and I've been tempted to just ball up the whole thing and throw it in the trash. What a waste, this year. Everything is so sad, so overwhelming, so beyond fixing. Of course, none of those things are true, even though they feel like it. It's amazing how a well-timed trip home can feel like coming up for air.
Next week starts school, schedules, figuring out a new family flow, and whatever other curveballs 2020 has in store. Let's do this. We're ready.