Eight years ago Tom and I were going to bed and I started crying and told him some version of, "He's never going to be born and I'm going to be pregnant for the rest of my life."
About four hours later my water broke, and about 14 hours after that David was born. Little did we know, that was the last time I'd sleep four unbroken hours for quite some time.
David — my Doodlebug, my biggest boy, my crazy, fun, book-loving kid — turned eight last week while we were on vacation.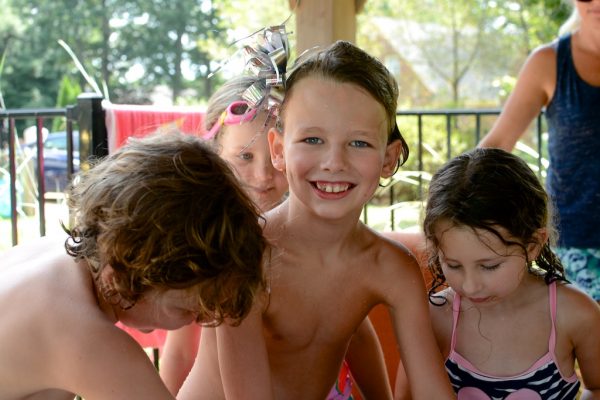 The week before his birthday I took the kids to Target to buy their school supplies. I saw a fun pair of goggles and snuck them into the cart and started scheming a few birthday surprises while we were at Deer Valley.
We've celebrated a bunch of David's birthdays on vacation, but I still haven't figured out how to handle an out-of-town birthday. Do I pack all of his presents? Bake a cake? Celebrate before? Or after?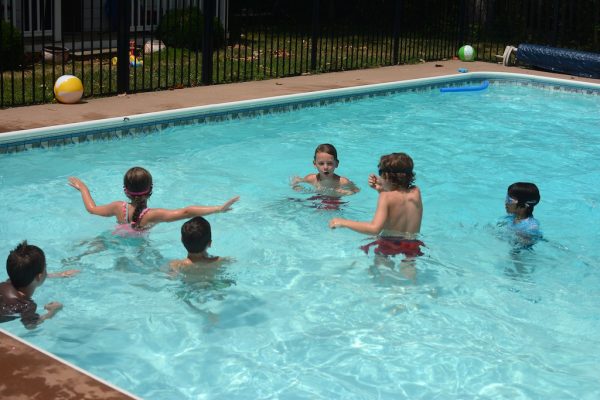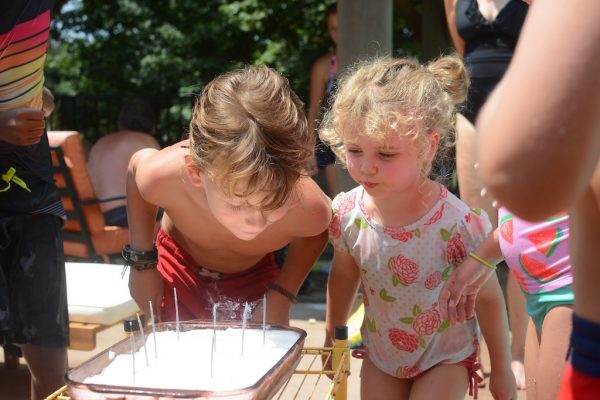 When we got home from Target, I threw the goggles on the counter and went to work organizing school supplies in the other room.
David wandered by and picked up the goggles, "Hey! What are these?" he asked.
I snatched them away, smiling, "Put those down! How dare you find them?"
"They're for my birthday, aren't they?" he asked.
"No, they're for me," I said. "Forget you ever saw them."
Before the morning of his birthday, David found the goggles at least three times a day. He saw them on top of my luggage when we were packing, on my bed at Deer Valley. Once Tom held them up and asked, "Whose goggles are these?"
When I finally gave him the goggles (wrapped lovingly in a plastic bag that I stashed by his chair at the dining hall) he laughed and held them above his head, pretending to be surprised.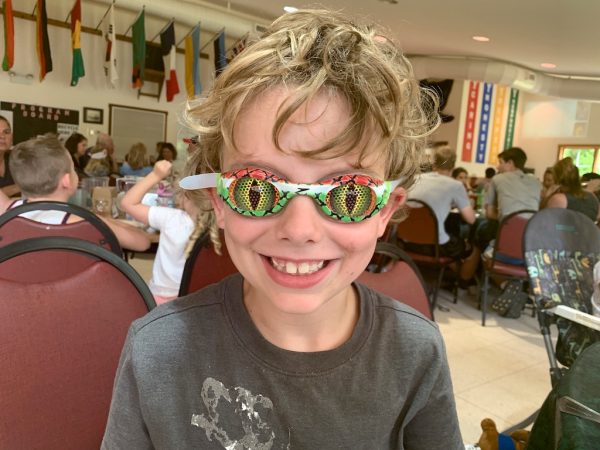 Since I haven't figured out the best way to handle a birthday on vacation, we just did it all. We celebrated before, during, and after. We had an impromptu friend birthday the week before our trip, blew out candles on the actual day, and had surprises waiting for him when we got home.
We sang Happy Birthday for nearly two weeks straight, but it felt appropriate. David is an easy kid to celebrate.