One afternoon a few days before my birthday, David and I were riding bikes to the birthday party of one of his friends in the neighborhood.
I was telling David that I enjoy riding bikes with him and he asked, "Is that why you asked to go for a bike ride with me for your birthday?"
"Is that why I what?" I asked, hoping he'd clarify.
"Daddy said that the only thing you want for your birthday is to go for a bike ride with me," he explained.
"Yes, that's why I want to go for a bike ride with you on my birthday. Because I love it so much."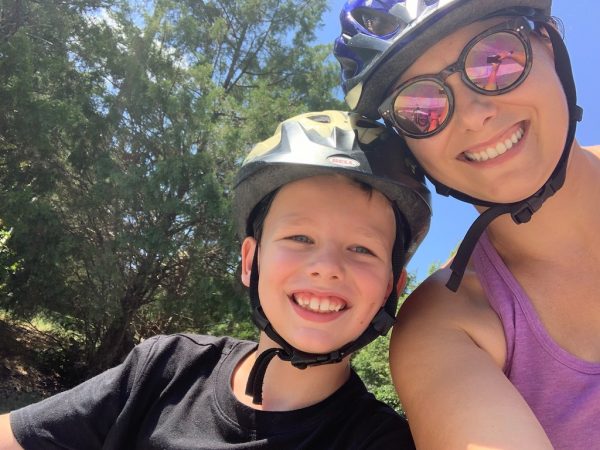 A few days after my birthday, when Tom was home and could stay with the other kids, David and I went for a bike ride.
I had never said anything to Tom about wanting to go for a bike ride for my birthday. I asked Tom, and he doesn't remember telling David that I wanted to go for a bike ride on my birthday, either.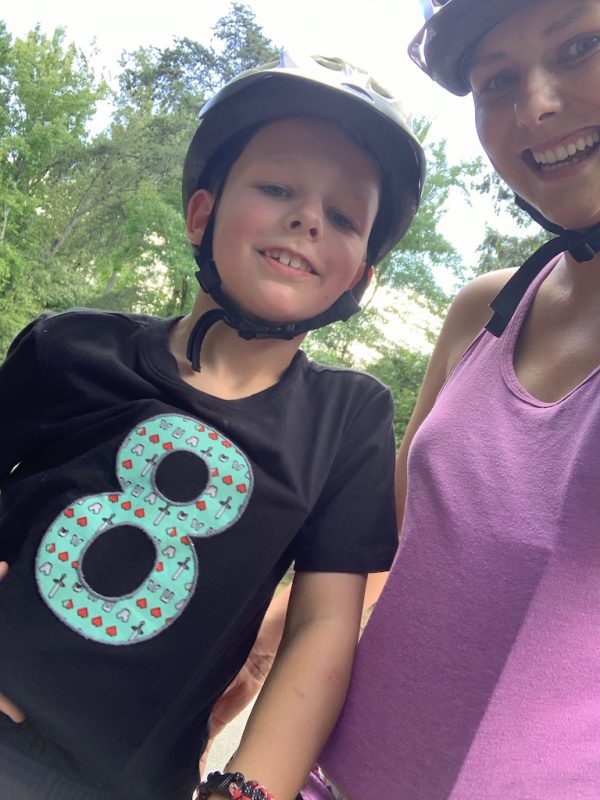 We rode through neighborhoods close to our house, and found a Little Free Library in a wooded cul-de-sac. We didn't have bags, so we put books in our shirts and laughed about ridiculous they looked, and how quickly we forgot they were there.
We rode six miles. It took nearly an hour.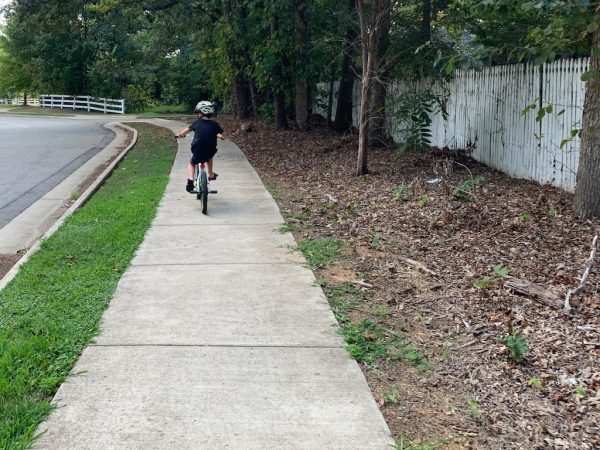 A bike ride with my firstborn was exactly what I wanted for my birthday. How did he know?