We opened our pool about two weeks ago. It is entirely too cold to be swimming, but that hasn't stopped any of our kids. And so, even though pool season is over a month away if you ask me, I'm spending my afternoons out by the pool.
Having a pool in your backyard is really, really fun. I grew up with a pool and it's one of the reasons we bought this house. Swimming is only fun when it's safe, though. In the three years we've lived here we've hosted lots of pool parties and backyard swims, and I've learned a lot about pool safety.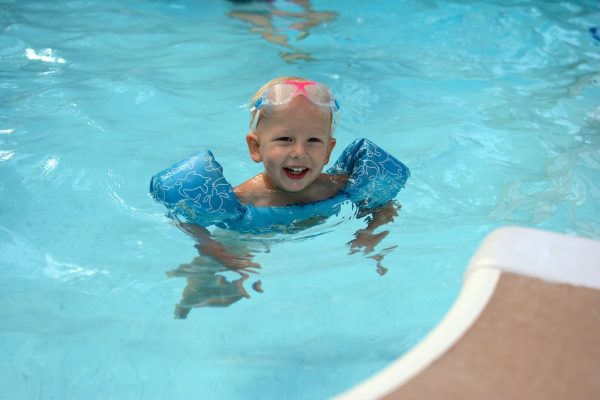 I sum up our strategy for pool safety with two words: diligence and vigilance.
First, perform due diligence in creating a safe pool environment. Second, always be vigilant about prioritizing active pool supervision.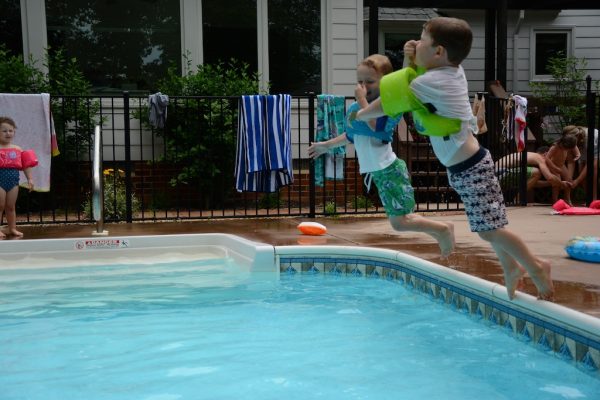 Diligence: Creating a safe pool environment
Pool fence: Your pool should have a four-foot fence with a self-closing gate and latch that locks. The fence should have four sides, meaning the house cannot be one of the sides. (Meaning someone could walk out of the house and be in the pool area.)
Remove all toys and floatation devices from the pool when not in use. Floatation devices can block your view of the water, and children reaching for toys and floats can fall into the pool.
Maintain proper signage such as "No diving."
Establish and maintain pool rules, including what will happen if rules are broken.
Consider an alarm on exterior doors and gates that lead to the pool, and surface water alarm on the pool.
Keep rescue equipment (such as a shepherd's hook and life preserver) near the pool at all times.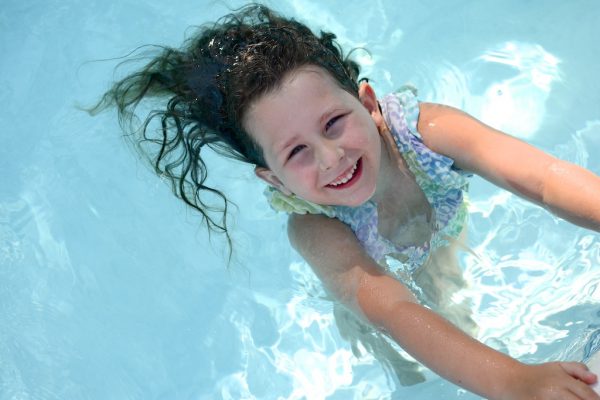 Vigilance: prioritizing pool supervision
Supervision seems like a no-brainer, but did you know that 88% of child drownings occur with an adult present? I know that when I'm watching my kids, I'm tempted to look away, grab my phone, maybe do a little weeding in the walk by the pool. I think that we get used to passive supervision when kids are playing in the yard or inside. The pool is different. The pool requires active supervision. In the pool emergencies happen quickly and there's no margin for error. Here are some active supervision rules we've put in place at our pool.
No one should ever swim alone.
Leave your phone inside. This is perhaps the most critical, easiest thing you can do. We're all sucked into our screens without realizing it, so just remove the temptation by leaving your phone inside.
Remember, when a child falls in the water it is silent. I cannot stress this enough. Don't assume you'll hear a splash or commotion. It happens quickly, and it happens silently.
Before you go swimming, make sure you have everything you need so you're not tempted to run in to grab snacks, sunscreen, towels etc.
If the adult has to leave the pool area, everyone has to leave the pool area.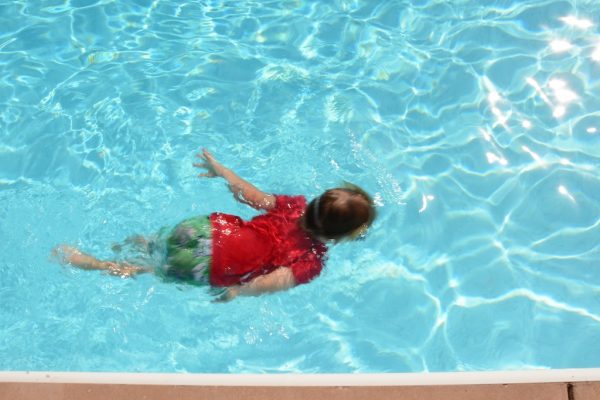 Pool safety during parties
We have a lot of parties, and our friends mostly have young kids. We quickly learned that we have to create an additional set of rules when there are a lot of people swimming.
Never assume parents are watching their own children. They probably mean to be, but they get distracted, they start talking. Instead, assume that everyone is distracted.
An undistracted adult should watch the pool at all times — someone who isn't chatting, eating, or refilling the snack bowl. During gatherings, we have adults take turns sitting away from the other adults to watch the pool without distractions. When possible we have a lifeguard for large events.
Read pool rules aloud. My kids are familiar with my rules, but not all kids are. Make sure kids and parents know that unsafe behavior will not be tolerated, and define what "unsafe behavior" means if necessary.
If a swimmer wants to swim without a life jacket, require a swim test. We ask kids to swim two lengths of our pool without stopping.
Never allow kids to remove life preservers while in the pool enclosure. This is especially important during large gatherings. Kids often take off their preservers to eat or to dry off, then wander back to the pool. Consider the life preserver the ticket into and out of the pool.
Secure the pool when it's not being used. An ER doctor once told me that most pool accidents happen when swimming stops and everyone goes to another location to eat, open presents, etc. Then a child wanders away from the main group and might fall into the pool, and no one notices because the pool is unsupervised.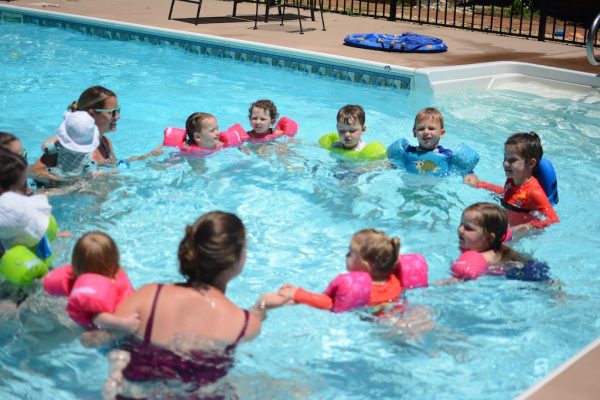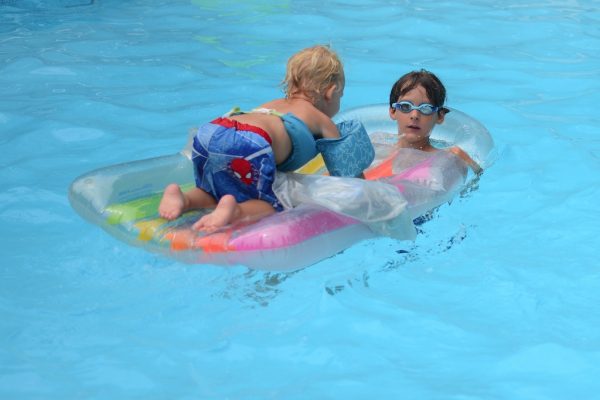 This is not an exhaustive list. These are just a few things we've learned over the past three years that have helped us create a space that is SAFE so that we can have FUN.
Here are some additional resources to check out and learn more pool safety, CPR, swim lessons, and statistics on drowning: