This summer, in the strip of yard where we grew pumpkins last year, we planted watermelons. We decided on a watermelon because when I left to go pick up a few seedlings, Thomas shouted, "I want watermelon!" Certain that what he meant wasn't "I want watermelon NOW," but instead, "I want to plant a watermelon vine and watch it grow and patiently wait as it ripens." So I said, "Sounds good, buddy!" And came back with a tiny potted watermelon seedling. Estimated time to production? 80 days.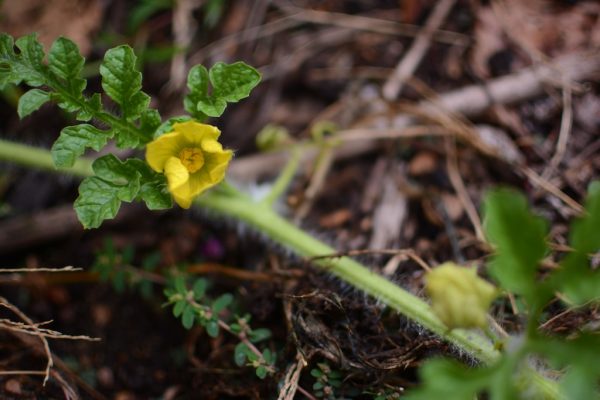 Not that I'm one to play favorites, but the watermelon wasn't as lovely as the pumpkin. The leaves weren't broad, so they didn't catch the sun the same way, and instead of beautiful and unfurling, the vines seemed tangled and unruly.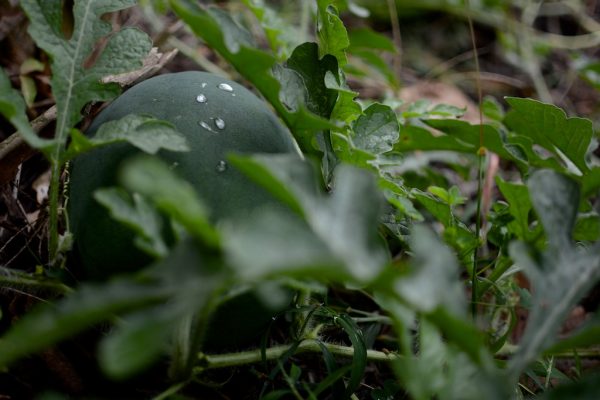 The first fruit grew and after a few weeks I Googled "how to tell when a watermelon is ripe." As instructed, I thwacked it and checked the coloration of the bottom. I took it to my parents' house and when I cut it, I made everyone gather around to BEHOLD! My homegrown watermelon!
I hyped it up, COME ON GUYS! I GREW THIS! I sliced it, pulled it open. And it was white. Completely unripe. It was a total whomp-whomp moment. Everyone sort of went back to what they were doing, and I stood and stared at the white watermelon in disbelief. Maybe because I was so excited, and so SURE I'd picked it at the right time. "Maybe this type of watermelon is supposed to be white?" someone kindly suggested. No, the information card showed a red watermelon. This was grower error.
Everyone was a great sport and tried it anyway. Not gross, we decided. But not good, either.
I risked rot and waited until late September to pick the remaining melons.
When we finally sliced the next watermelon, it was exactly what I'd imagined all those weeks when I watched it bask in the hot sun — red, sweet, and juicy.
And full of seeds. 
My kids! My sweet, sheltered kids. They've literally never eaten a watermelon with seeds before.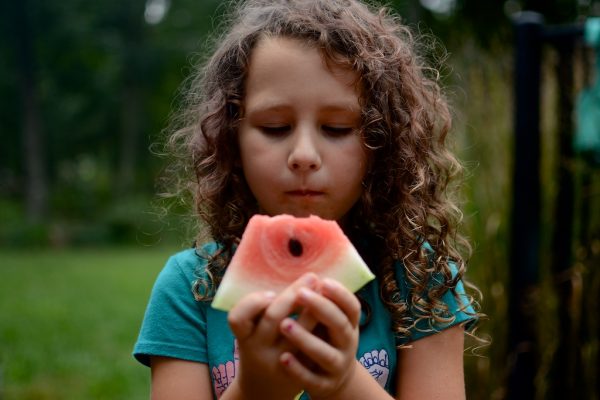 "I liked it," Mary said, cautiously. "But just not all the seeds."
Kids these days! They are so soft! They will never have to wait for the radio station to play their favorite song and they will never have to spit out a watermelon seed.
And parents! You guys, it's the ADULTS that are MAJORLY missing out on  opportunities to terrify children. "Oh no! You didn't…swallow one…did you? Now a watermelon is going to grow in your belly!"