Thomas's first day of preschool was last week. His second day was cancelled because of Hurricane Florence. I have to admit, I was sort of glad. Because after just one day of hustling six people in five different directions, WHEW! I was ready for a break. (Big kids – bus stop, Thomas – preschool, Anna – nursing and nap time, Tom – work, me – zoning out wherever I land.)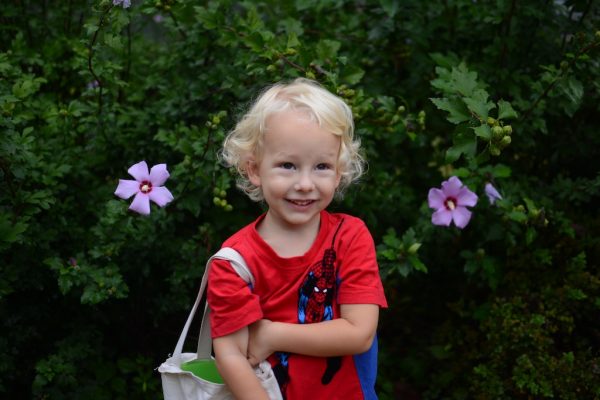 Unlike David at his age, Thomas is a bit ambivalent about school. He's often sad when I drop him off, but then he has a great time and makes a bunch of friends and is completely enthusiastic when I pick him up.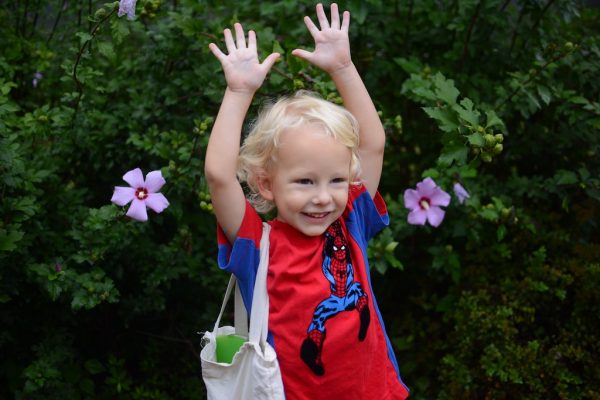 On his first day I packed his favorite snack and he wore his favorite Spiderman shirt, but he didn't get really excited until his big brother and sister posed for a photo with him.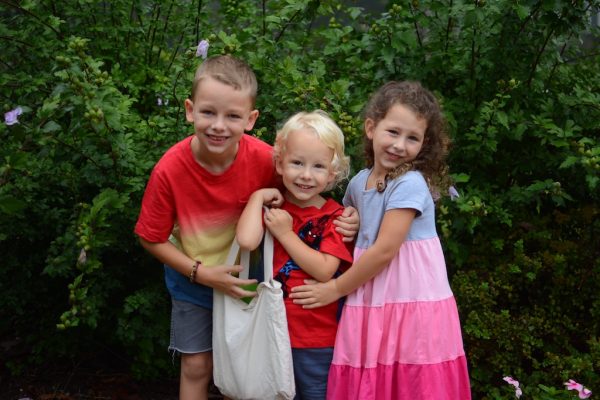 We took a few pictures, and then Thomas got in the van with me and Anna, and Tom took the big kids to the bus stop. As we were pulling out of the driveway, Thomas realized that David and Mary weren't coming with us. He thought David and Mary were coming to school with him, and he started crying, "MOMMY! YOU FORGOT THE KIDS!"
I explained that they were going to their school and he was going to his school, but he was still so sad. After all, disappointment has so much to do with expectations, and Thomas expected that his fan club would load up in the van and start school alongside him. It is one of the side effects of having a bunch of siblings; being on your own feels awfully lonely.
Since school started, Thomas misses David and Mary a lot. He complains, "Mommy, there's no one to play with me!" Because no matter how hard I try, I just don't compare to his brother and sister.
That's just one reason I was excited for school to start for him, and once we get into a routine, I think he'll enjoy his very own school days. I don't think he'll cry the entire drive to school every day. (But then again he is three, so anything is possible.)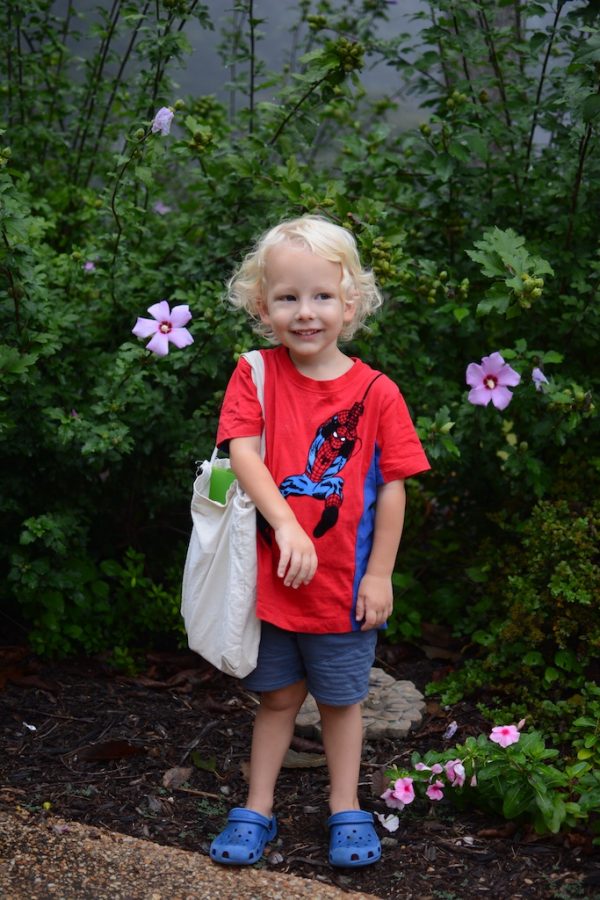 He cried at drop off, a little more and a little harder than I thought he would, so I carried him into his room. That's probably not what the teachers prefer — a parent walking into the class and potentially disrupting the very delicate three-year old equilibrium they've painstakingly established with Play-doh and enthusiasm.
Hi! We're the Kriegers! We are usually late, we have a hard time following rules, and we all need haircuts. Apologies, next week I'll be more prepared.
At pick up, Thomas was smiling and happy. I told him over and over that I was proud of him and so glad he had a good day, and every time he'd reply, "But I was sad, Mommy! I cried!"
Did Thomas think he failed somehow? I reassured him that it's ok to cry and be sad, and on the sly I texted his teacher to ask if he'd continued to cry throughout the morning (he didn't).
Eventually, he started talking about the day. He told me about a book he read, his snack, and then he got animated and told me that it was all dark. He raised his fingers for dramatic effect, and announced that God made the moon! And goats!
I smiled as he talked and remembered why I love preschool so much. It's not only because I get a break, a little time away from my three-year old to grocery shop and listen to podcasts. It's because of the reminder it provides that even the wildest little boys have gentle hearts; they are listening, and respond to the Truth.