For so long kindergarten seems like a far-off, abstract thing that other peoples' kids do. But then it comes so fast, the school bus drives around the corner and the doors open and there's no time. They start walking away and I panic. What do I tell them? What do I say? What do they need to know?
"I love you. Jesus loves you," I whisper, and squeeze them while they walk forward without hesitating, and climb those awkward, oversized stairs.
They are ready. Five years of growing in the shelter of love and security has more than prepared them to step out on their own.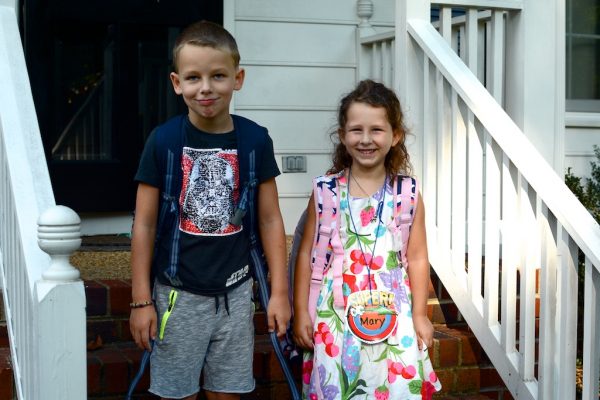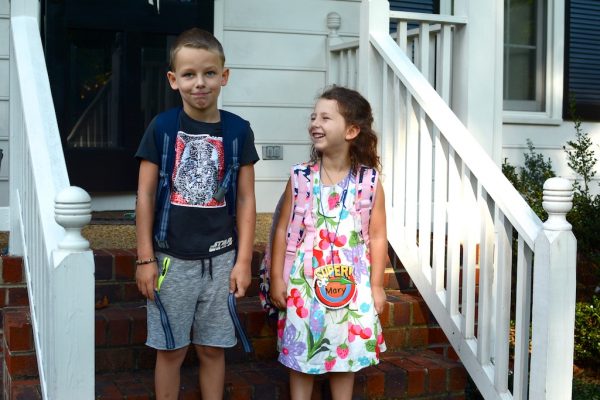 Everyone who said it would be easier the second time is wrong. It is the second time for me, but it's still the first time for her.
She went to kindergarten with a giant tiger stuffed in her backpack and a horse charm necklace to remind her of Mommy.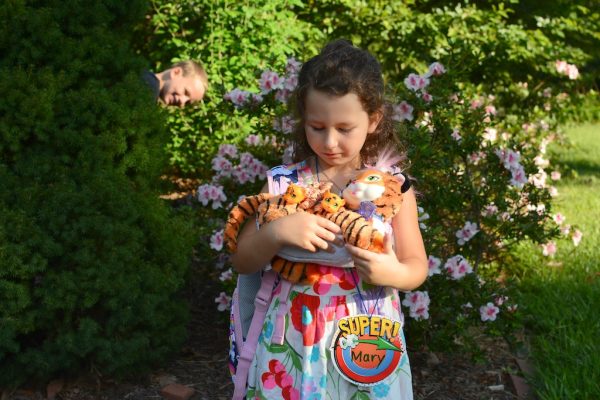 Off to first grade with a new hair cut and a bit more apprehension than I expected.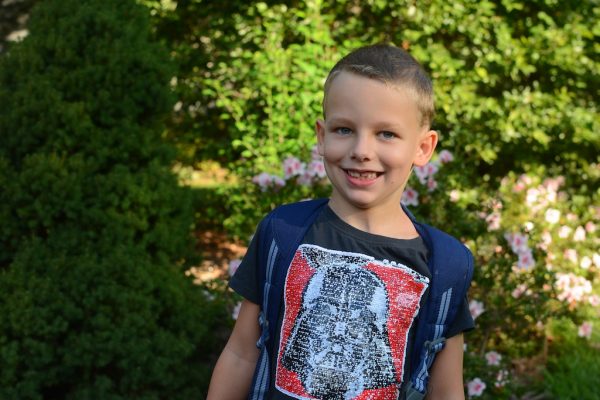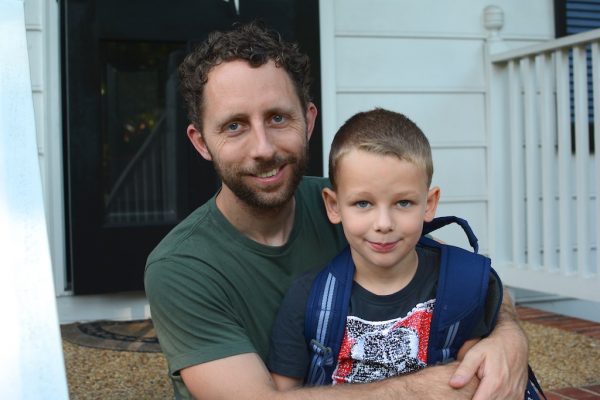 Off to school.
The week before school started we were all sick, so on the first day I was even more unprepared than normal. I packed their lunch with things I found at the back of the fridge, I hoped their favorite outfits were clean. I'm used to scrambling emotionally when these milestones pop up, but at least I can take comfort in packing their lunch with their favorite out-of-season berries and processed snacks. Let this be a year of trusting God to fill in the gaps, that Jesus makes complete my best efforts to protect, shape, and love my children.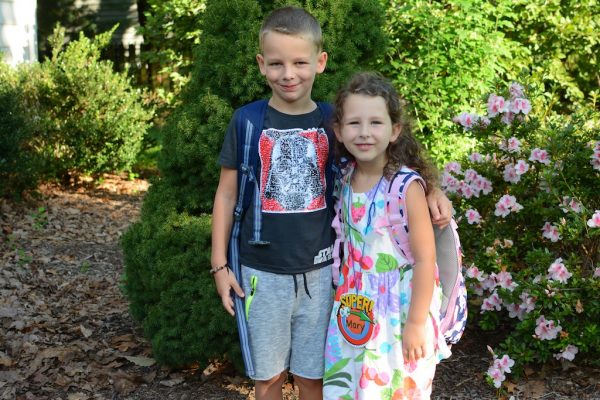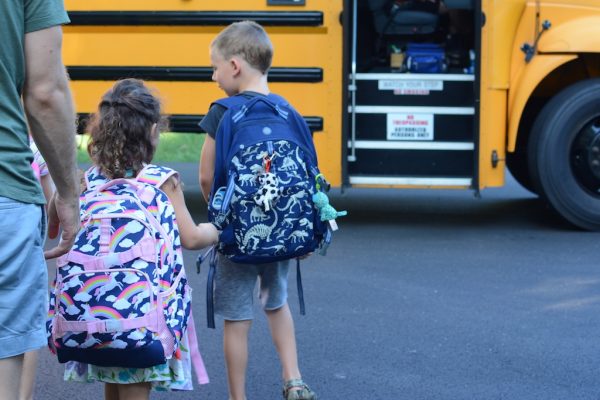 I watched them ride away on the big yellow school bus, off to school where, through friends and experiences, successes and failures, they will learn lessons that I could never teach by gripping them tightly.
While they're gone, I'll continue praying the same thing that I've always prayed for them — that they will be kind, brave, and generous. That they will make good friends, meet challenges head-on, treat others the way they want to be treated, that they will remember that Mommy and Daddy love them, and that Jesus is with them.
– – – – –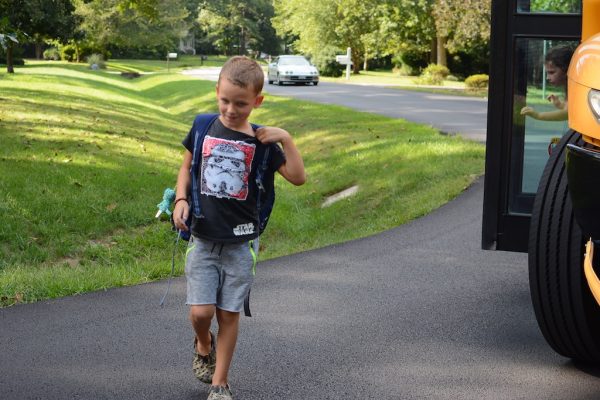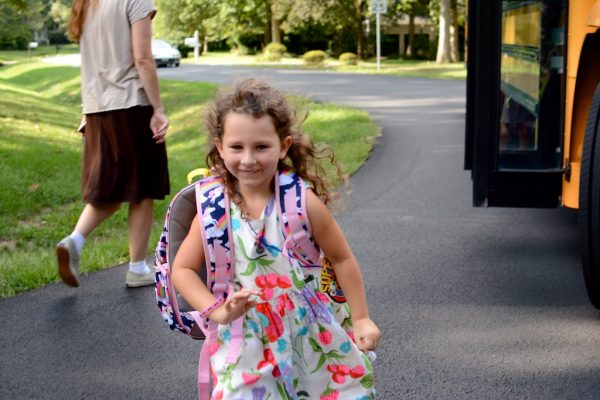 They came home, all smiles and ready to crash. We talked about their day and celebrated with chocolate chip cookies and scattering every toy we own throughout the house. Tomorrow we'll do it all over again, with less hoopla. And then the next day, and the day after that, and on and on.
Some days will be easy, some days will be hard, but the truth remains: Mommy and Daddy love you, and Jesus is with you.