A portrait of my children, once a week, every week, in 2019.
We are finishing up birthday week here. We ate the last of Anna's birthday cake for lunch, and Tom's birthday cupcakes for snack.
The week started warm, and then it snowed, and then it stayed freezing and I gathered the children for a quick meeting to let them know that I would be grumpy until April so just get ready.
This morning I woke up at 5:30 and ran a race (freezing), and now I'm in bed with drooping eyelids,  procrastinating sleep because night owls do not easily change their feathers.
Also because I thought you might enjoy these lovely, absolutely unposed and candid photos of my children eating cupcakes in the backyard.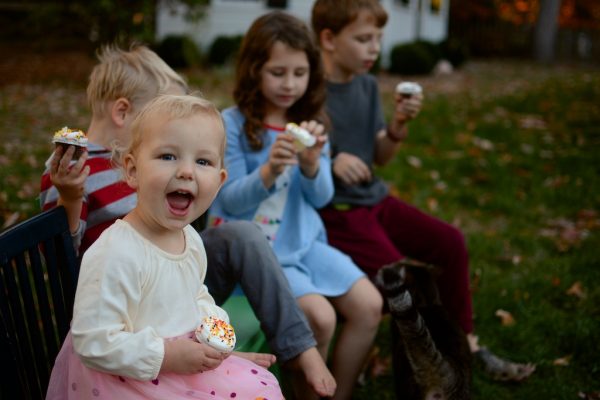 While I was looking at these it occurred to me that with camera settings, photographers should say what trick they used to get kids to cooperate.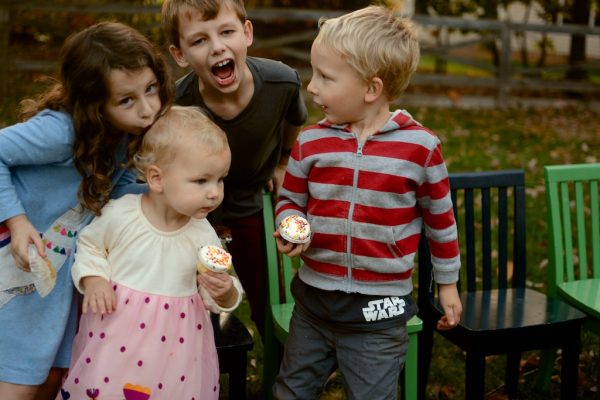 ISO 200, f2.2, 1/200, store-bought cupcakes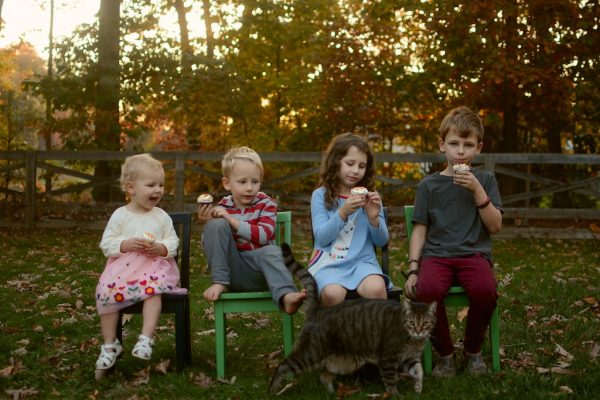 These were all taken on the day before Anna's birthday, about eight hours before winter started. On her actual birthday it was 30 degrees and it SNOWED.
November 12, 2019 — the earliest snow I can remember, on my baby girl's second birthday.