A portrait of my children, once a week, every week, in 2019.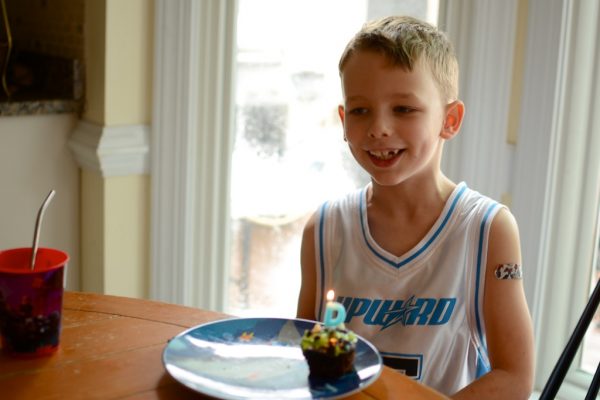 David / This weekend we celebrated David's half birthday with cupcakes and a round of "happy half-birthday to you."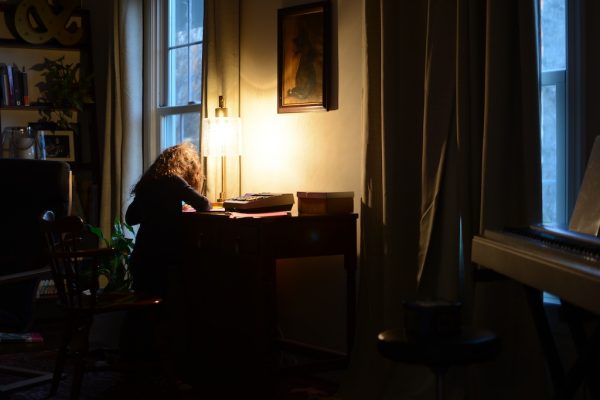 Mary / A few weeks ago Tom's mom gave us the desk she used when she was a little girl. We took it because we want the kids to have desks in their rooms eventually. We didn't realize how much Mary would love it now. She uses it for projects and play every single day. Her favorite game is school. She's the teacher, Thomas is her student (whether he likes it or not).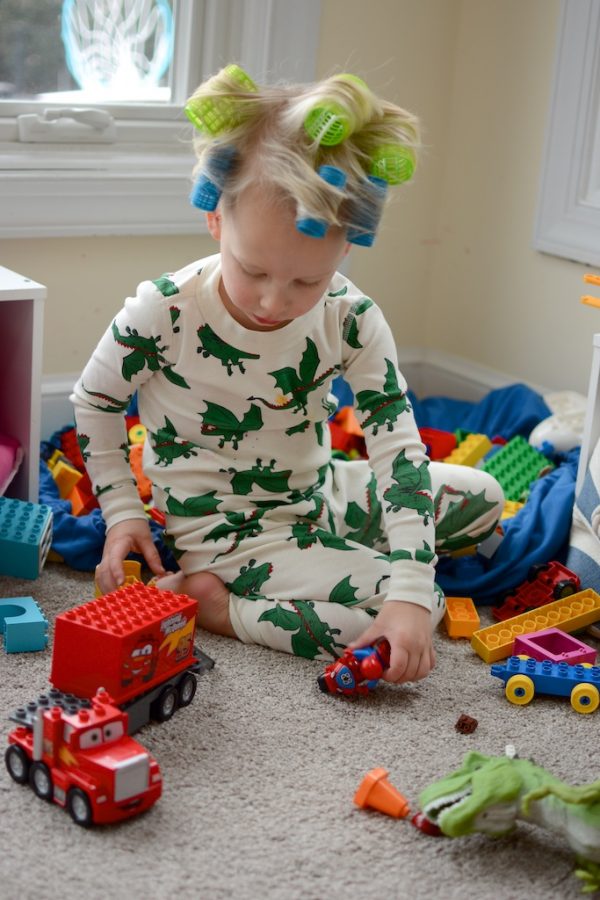 Thomas / You never know what will happen when Grammy visits. We all agreed that his hair looked pretty good with the extra volume from the rollers. Maybe we'll add that to our normal morning routine, eh?
(This picture is kind of cheating — I took it two weeks ago on February 1.)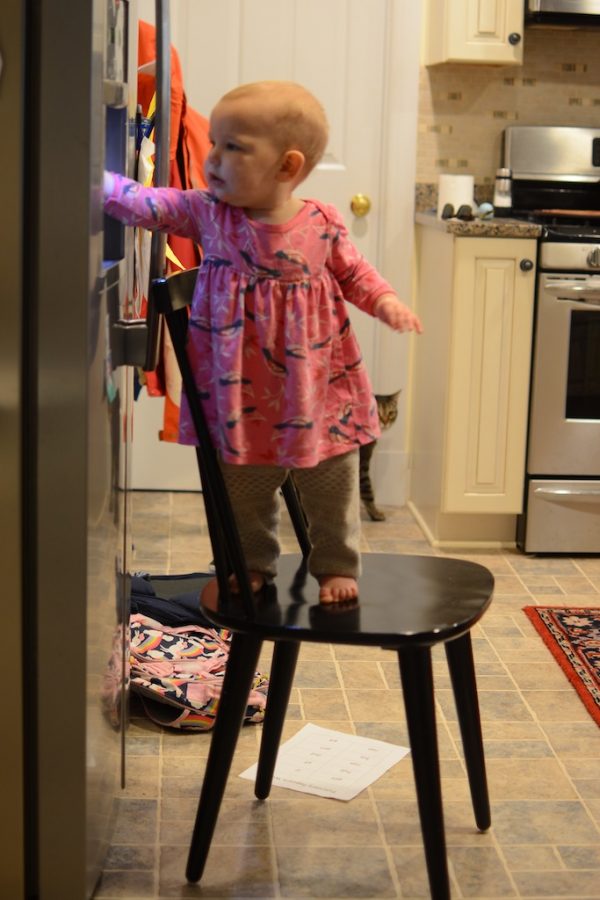 Anna / This is the moment I realized that, for the past 15 months, Anna has been watching Thomas do things like move chairs over to the refrigerator to get himself a cup of water.