A portrait of my children, once a week, every week, in 2019: The week before the first week of summer.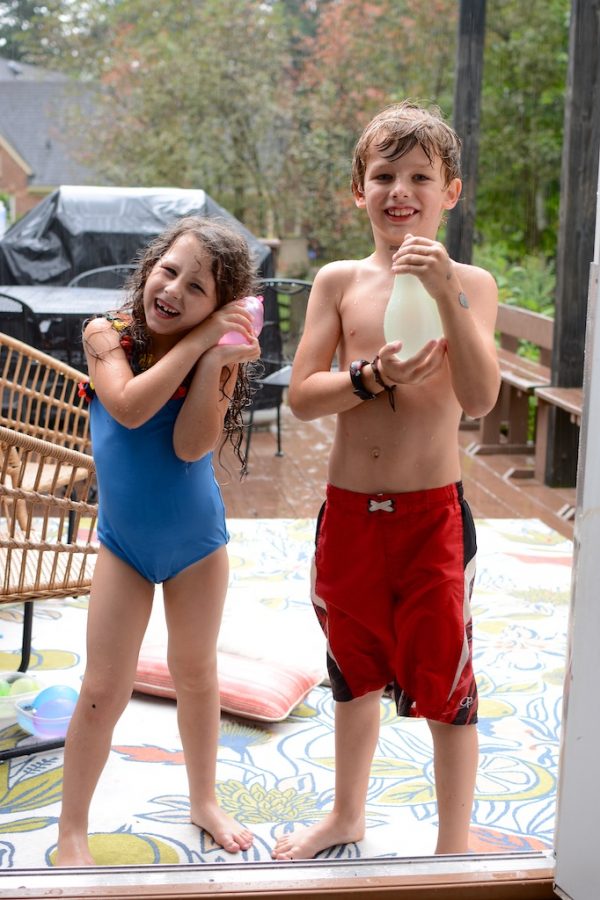 David and Mary / My kids took the bag of balloons I was using for Mary's birthday decorations and started filling them with water, which led to a full-on water balloon obsession. All week it was chilly and we got a ton of rain, but they didn't care. They don't know how to tie balloons, and I wouldn't let them bring them in the house (duh) so they would fill balloons, then stand at the threshold and announce, "BALLOON!" And wait for me to come tie it.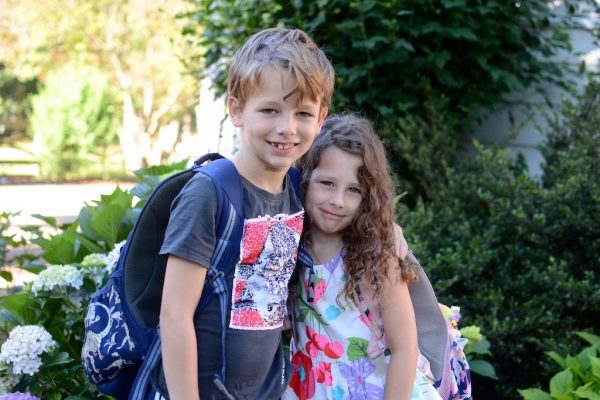 David and Mary / The last day of school. It was his idea to put his arm around her.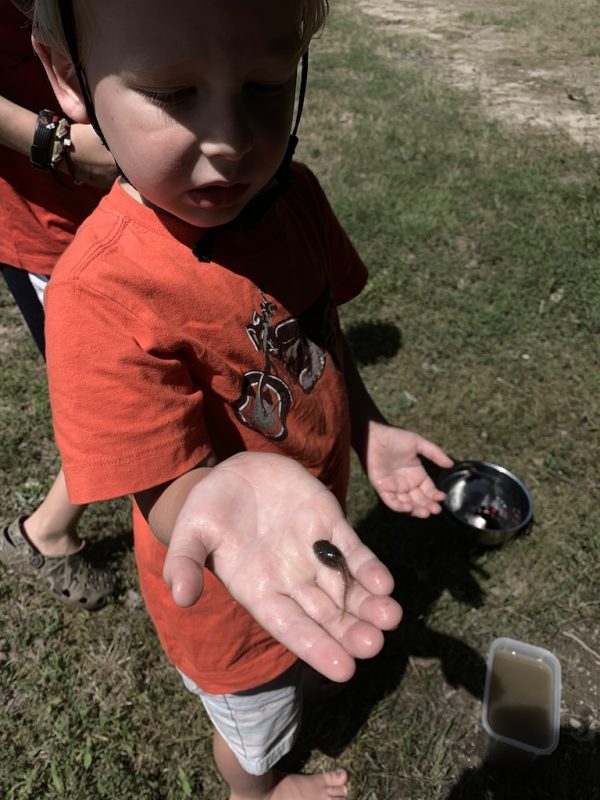 Thomas / We went to pick blackberries at the pond behind our house. There weren't many blackberries, but Thomas found tadpoles, so we filled our blackberry containers with tadpoles. I love summer.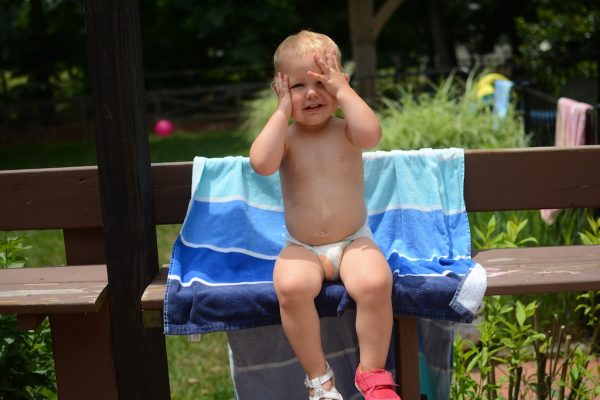 Anna / 19 months old. Incredibly sweet, mostly belly.