A portrait of my children, once a week, every week, in 2019.
When people ask my advice about whether to redshirt kids for kindergarten (Actually, scratch that. Literally not one person has asked me for advice. When I offer unsolicited advice…) I always say — the best thing to do is don't have a summer baby. Then you don't have to make a decision.
I have the same advice about having a baby in what will be the last weeks of school. Last Friday was Mary's birthday, which we fit in between field day and pajama day and beach day and kindergarten awards and student conferences. WHEW! But we did it. More to come on Mary's special day once I have a chance to catch my breath.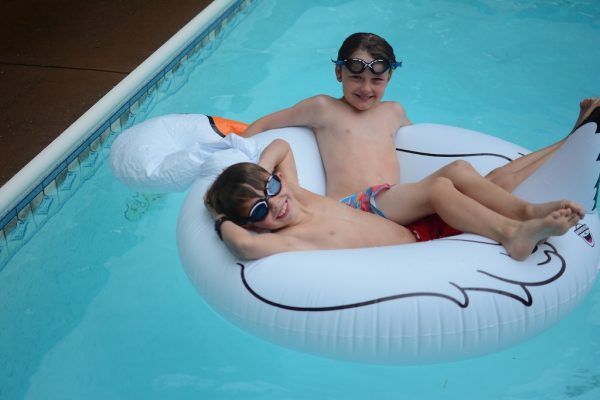 David / No one pool parties like David, especially with his best bud by his side.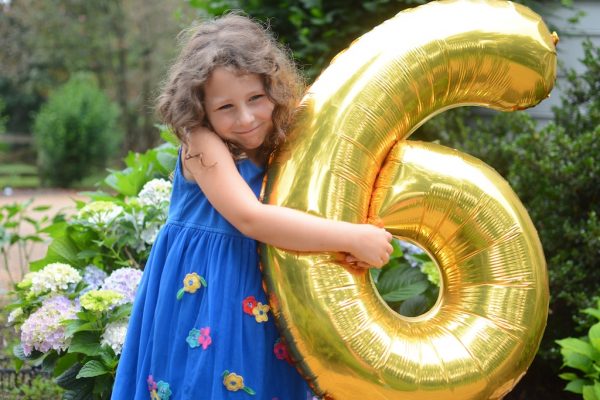 Mary / She is six! She's been waiting to turn six for so long. I think she's grown more this year than any other and I'm so very proud of her.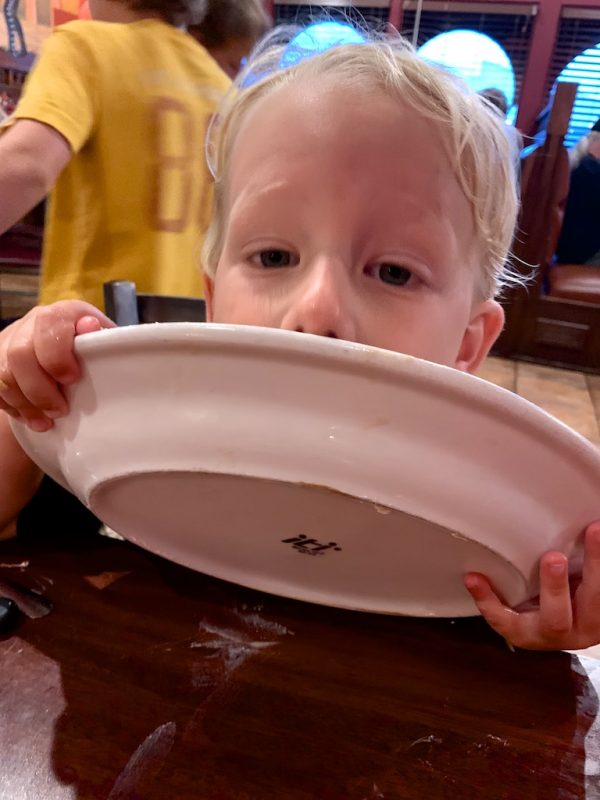 Thomas / At Mary's birthday dinner Thomas was so committed to licking the fried ice cream plate that the servers gathered to watch. This kid, he IS something.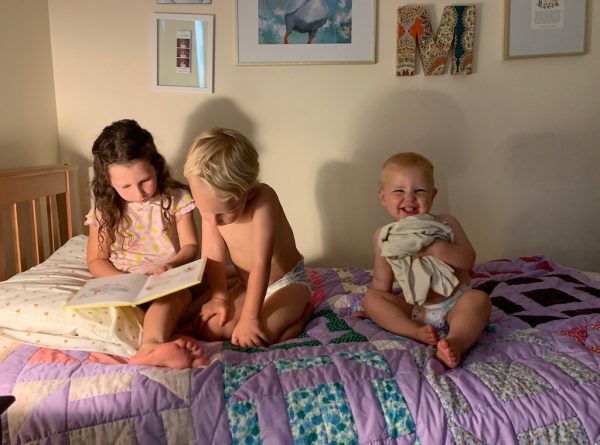 Anna / We have a new bedtime routine — Mary reads to/bosses around Thomas. ("Thomas! If you don't sit down I'm going to stop reading!") I debated who to use this photo for, but decided on Anna. She's increasingly joining in with the big kids and, as you can see from this photo, she's so delighted.