While on a walk a few weeks ago David noticed a bramble of blackberry bushes. The berries weren't ready, the branches were covered in white flowers and tightly-packed clusters of green and pink, so we promised to come back in a few weeks.
When we did, we found the bushes heavy with black, shiny berries.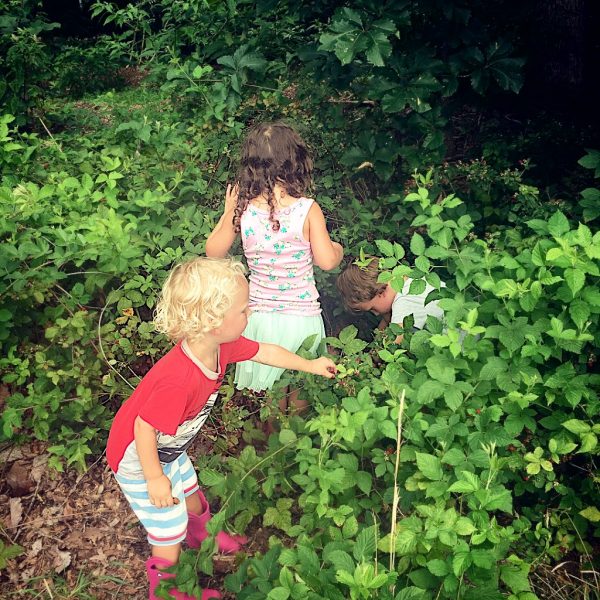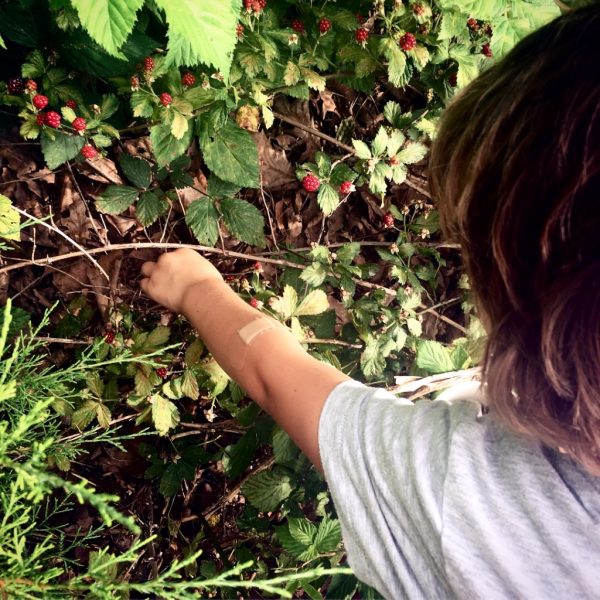 We picked for over an hour, and when we were done we had a full bowl and our legs and arms were stinging with briar scratches and mosquito bites, and we were all so hot that we jumped in the pool with all our clothes on.
If you ever want to absolutely blow your kids' minds and make them question everything they believe about you, you should jump in the pool with all your clothes on. When my kids are writing my epitaph, it will include, "Once she jumped in the pool fully-clothed."
The next morning during Anna's nap, the big kids helped me make blackberry crisp. While it baked, David made a fort in the living room, and when it was ready we all climbed in the fort and ate it together.
Mary said that the only thing that would have made it better is if Daddy had been home. And if we'd made chocolate chip cookies instead of blackberry crisp.
Blackberry Crisp
Ingredients
Topping:
3/4 C old-fashioned oats
1/2 C all-purpose flour
1/2 C brown sugar
1/4 tsp salt
1/2 C (1 stick) butter, cubed
Filling:
4-6 cups fresh blackberries,
1/4 C granulated sugar
1/4 C all-purpose flour
1 T lemon juice
Directions
Preheat oven to 350 F degrees
Mix oats, flour, brown sugar, and salt.
Cut the butter into dry ingredients with pastry cutter or forks until the butter is combined (do not mix well; chunks of butter should remain).
In another bowl, combine blackberries, sugar, flour, and lemon juice. Stir gently.
Lightly grease 6×6-inch pan or pie pan and spread the fruit mixture on the botton.
Sprinkle crisp topping evenly over the fruit.
Bake for 45 minutes, until the topping is golden.
Cool for 10-15 minutes. It's even better topped with a dollop of ice cream.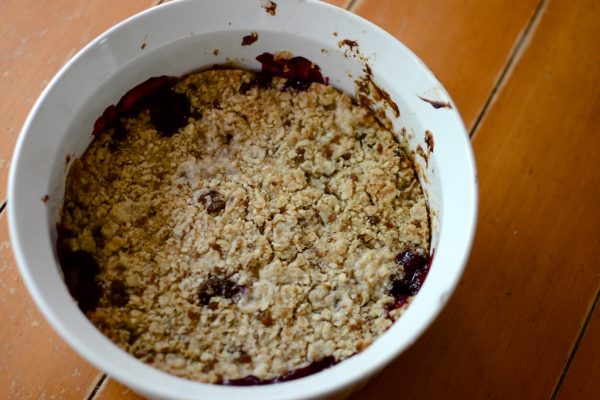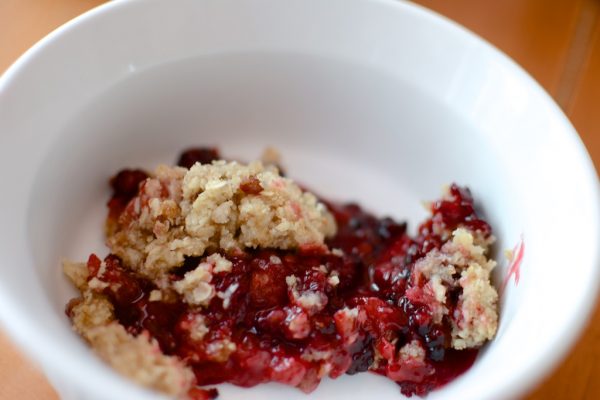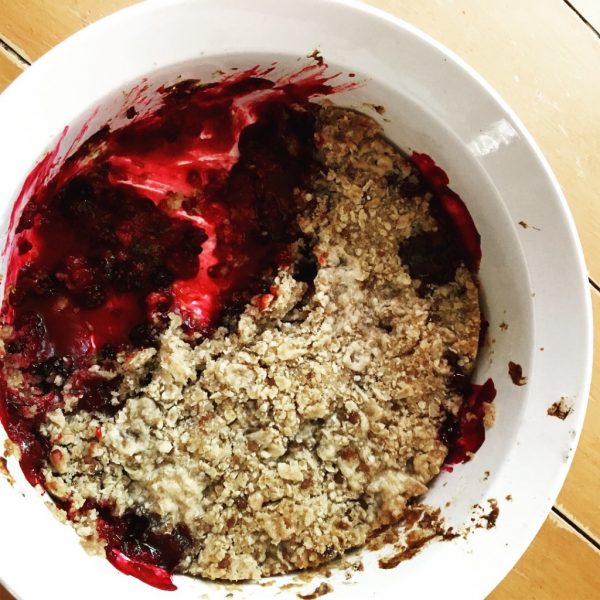 Turns out, our family has a thing for blackberries: