When we got home from Deer Valley, these guys were our welcoming committee.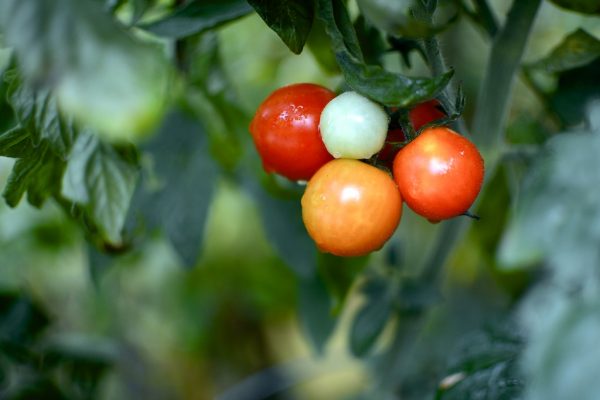 In the spring when I planted our garden, I was so excited about all the produce. I imagined big batches of roasted tomatoes every week, slices of tomatoes with every meal, and giving excess to neighbors and friends. But (maybe you've already guessed the punchline) we've gotten almost no tomatoes. A few eggplants, lots of chard, two cabbages, and buckets of peppers, but no tomatoes.
I'm not exactly sure what happened to my tomatoes, but if I were to trouble shoot, I'd say that being gone for over a week each month and never weeding, watering, or fertilizing isn't recommended.
Last week I pulled up some plants and sowed a few cool-weather veggies. I'll do better this fall, I resolved.
This week the kids started school, and beets are sprouting in the garden — summer is officially over.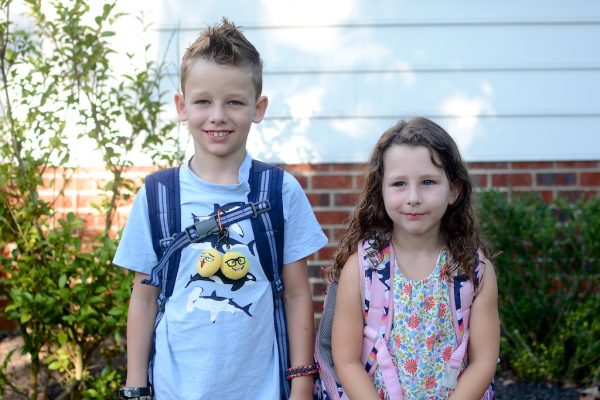 And even though I'm absolutely devastated to say goodbye to summer, my kids are ready for the structure and schedule of school, and so am I.
Before they left for school, the kids and I chatted about what they would tell their teacher about their summer. How could they sum up all of our adventures? Vancouver! VBS! Deer Valley! Franklin County! Summer was so, so very full.
And what about me? What would I say about my summer?
I would say it was hard. And I'm tired. And I think we had fun? I hope we did.
At the very beginning of summer, the kids discovered some tadpoles in a giant puddle near our house. We scooped up several tadpoles for our aquarium, but hundreds of tadpoles remained, and the kids realized that  the puddle was evaporating quickly. Almost every morning, the kids would wake up and run outside to check on the puddle. They spent days trying to rescue as many tadpoles as they could, scooping them out of the puddle and putting them into a nearby pond until the puddle was gone completely.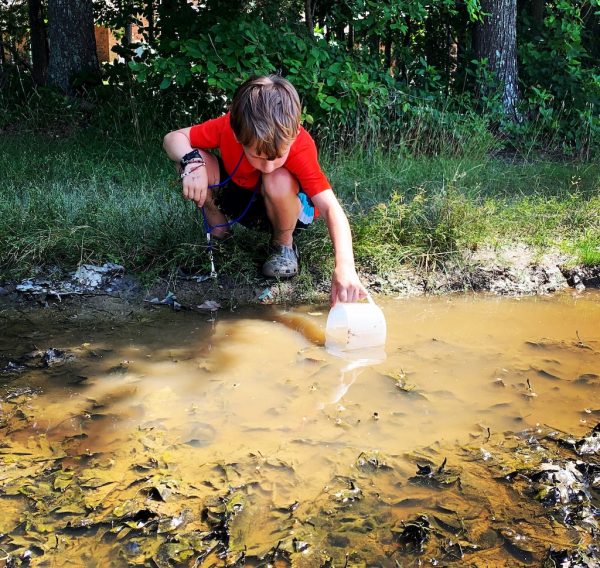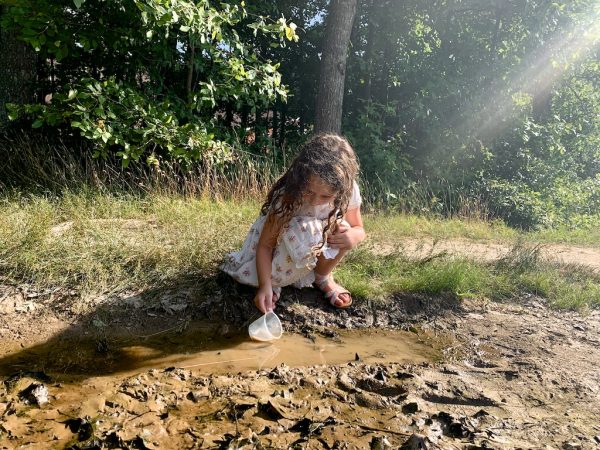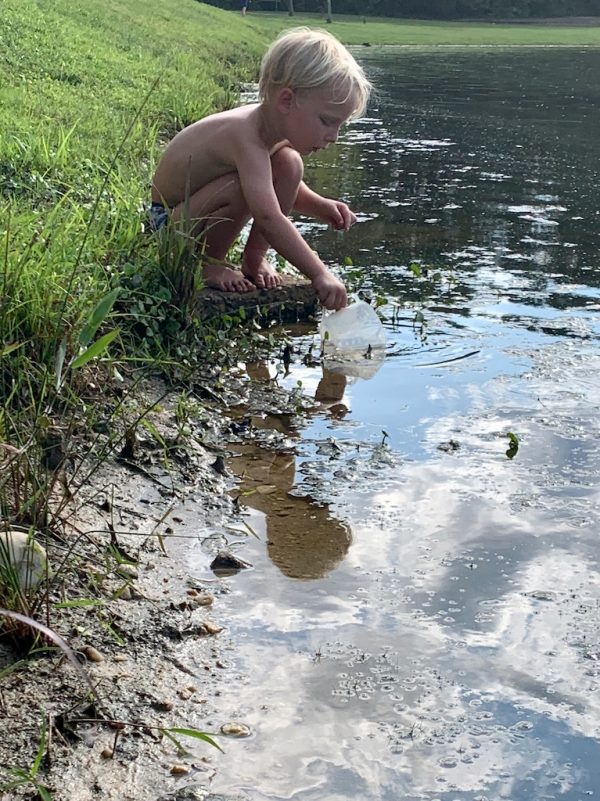 Several times my bowls and scoops were left outside, covered in mud, but I didn't care. I loved this entire project. It was kid-led, kid-organized, and they were in nature. It's what I imagined all of summer would look like.
But then it was over. The puddle evaporated and the tadpoles were gone. Before I knew it, I found myself doing impressions of my mom 30 years ago, shouting, on repeat, "GO OUTSIDE AND PLAY!"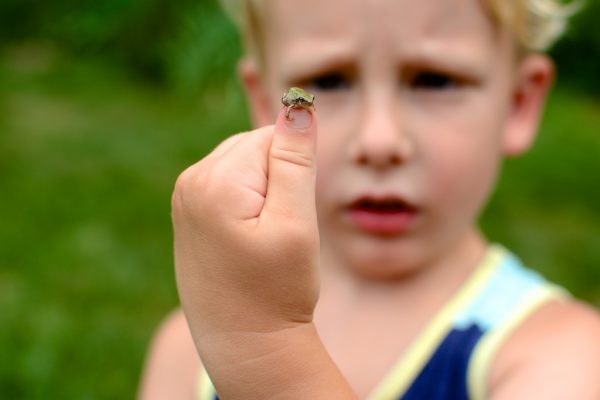 I had big plans for summer, and I don't mind admitting that almost every night after the kids went to bed, I'd mill around the house looking at the mess and think "Tomorrow will be better."
Better snacks, better conflict resolution, better play, better mom-ing.
Our home days were really tough. I don't know if it's the age and stage of my kids, or if they needed more structure or more freedom, or if my expectations just need to be checked, or if this is just LIFE with four kids. Every day just felt messy and full of fighting and absolutely zero progress.
Nearly every day, Tom would come home and I would say, "We either need new kids or a new mom. Maybe both."
Busy isn't my style. I tend to idealize days with no plans; big, open swaths of time that could lead to swimming, finger painting, or homemade banana bread. But reality is sibling bickering that starts at 7 a.m., and a giant mess in every room of my house.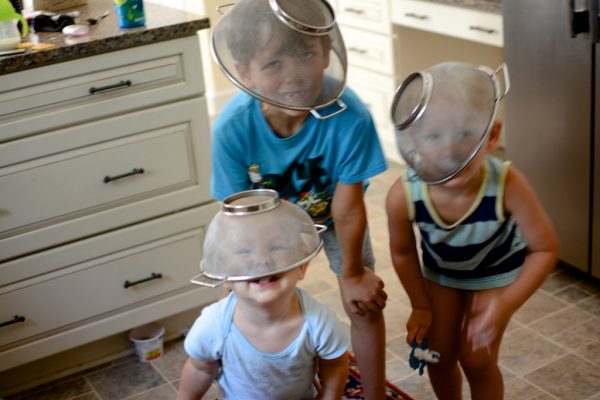 Our summer was busy, and between travel and activities we were either recovering from the previous or preparing for the next and trying to catch up on reality TV. We had birthdays, visitors, and day trips. This summer has been a more fast-paced than any I can remember.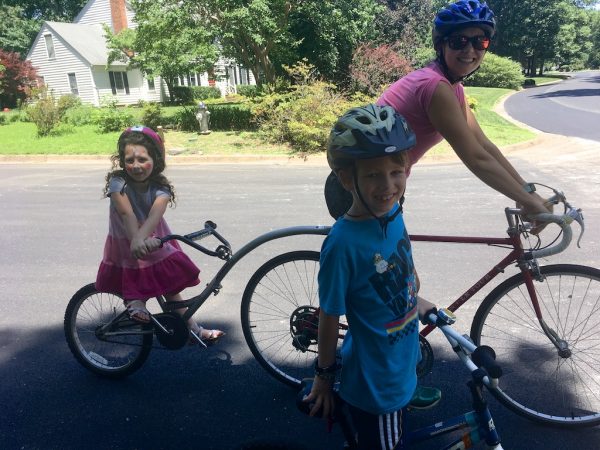 Even though a packed schedule goes against my tendencies, all the fast food, skipped naps, and suitcases of laundry were totally worth this big, full summer we had. My kids have had more experiences, more fun, and have made the most incredible memories.
I'm exhausted by it all, and I'm glad we did it. In fact, when I think back on the summer, the times we spent busy and traveling were, in a way, easier and more fun than when we were at home. It makes me question my entire philosophy of slow, unplanned, unscheduled home days.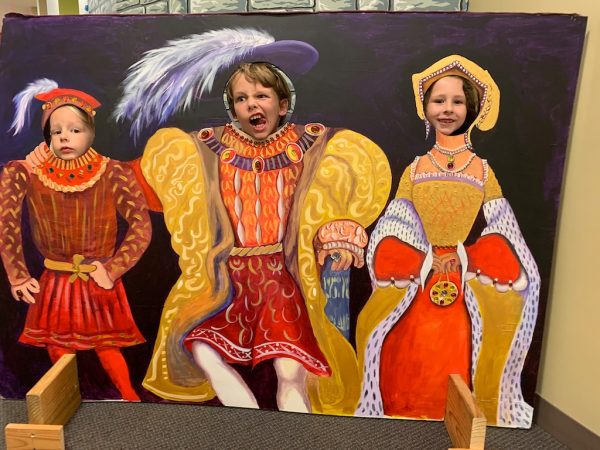 Next summer Anna will be almost three, Thomas will be getting ready for kindergarten, and my big kids will be just a little bit bigger. And me? Maybe I'll be more well-rested, creative, and patient. Maybe then we'll have the lazy, easy, restorative summer of my dreams. Or maybe shunning my tendencies and packing it to the gills will be easier on everyone.
Whatever we do, I sure hope we'll have tomatoes.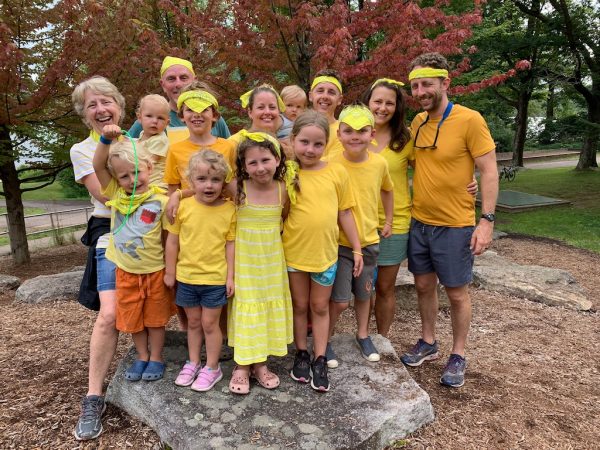 What about you? It's the first day of school and the teacher asks you about your summer, what will you say? How do you balance a restful summer with one that's full?
And while you're at it, spill all your tomato-growing secrets, eh?