When I planted these beet seedlings back in August, I promised them that in September the temperature would at least occasionally dip below the 90s. I promised that it might rain at least once a month.
And I lied.
They're limping along, despite the lack of rain, incredible heat, and yesterday afternoon when my 8-year old filled a 10-gallon bucket with water and dumped the whole thing on the seedlings.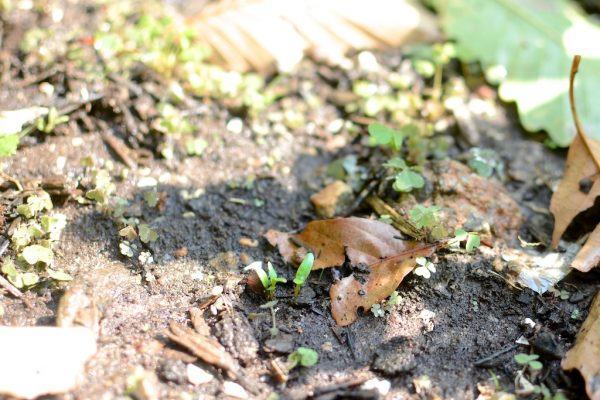 Can you even see them? They're peeking up among the weeds (too hot to weed) and leaves (that are dropping because it's so dry).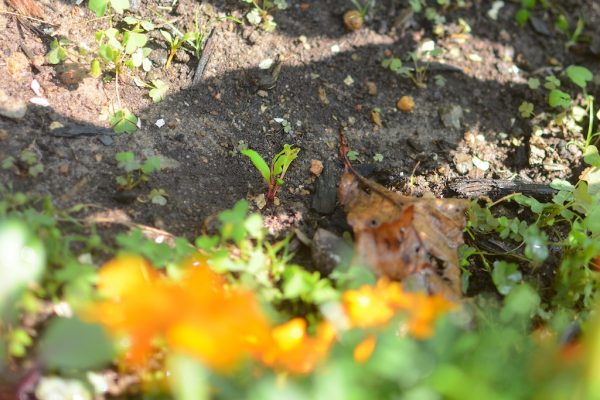 Spring gardens begin with so much hope and excitement. Fall gardens are planted with an umph and a grumble.
Or maybe that's just me.
I've never had much luck with cool-weather plants, but still I persist. I planted brussel sprouts, broccoli, beets, arugula, and kale and they're all barely hanging onto life.
Maybe they're like everyone else and are desperate for cool weather. Or maybe it's because they, too, can sense my disdain for fall?
P.S. Side effect of 90-degree days in September? My tomatoes apparently love it.