Last week my mom asked me if there were any pictures of the week. "What do you mean?" I asked.
"You know, on the blog," she explained. "Are you done with that?"
Come on! I'd only missed ONE week, I thought. But then I checked and actually I'd missed two weeks. And now that I think about it, my mom has a point. Letting things slip through the cracks is a slippery slope. Just ask my laundry pile.
Here we are, back at it.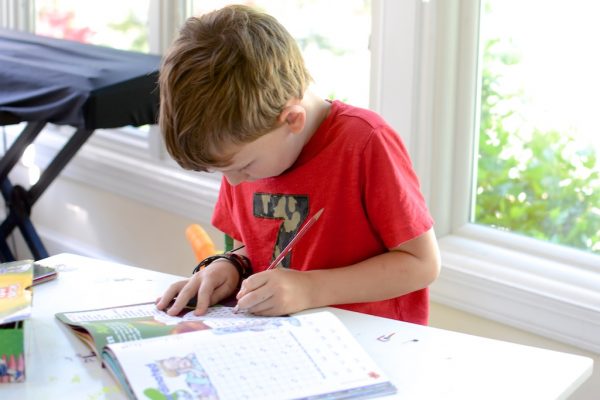 David / He got a set of Highlights Puzzle magazines for Easter and he hasn't stopped working on them. On Easter night he worked until 9:30 p.m. (when I told him it was time to be done) and then woke up at 6:30 a.m. to pick up where he left off. I've never seen this kind of focus before. Except, of course, when his father sets his mind to something.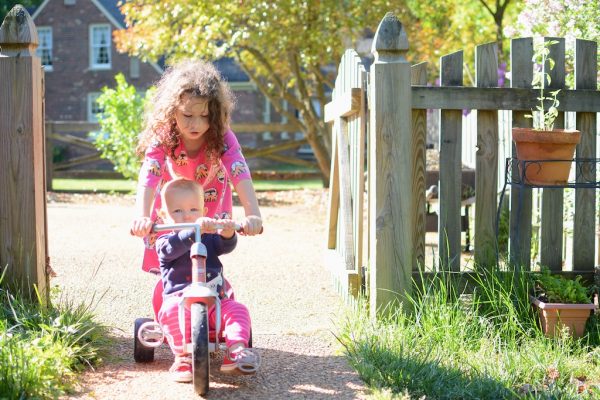 Mary and Anna / We spent all Saturday finally getting around to yard and house work. Mary watched Anna, pushing her around on this little bike (something I'd never do). Anna was occupied and happy all morning, and we were able to finally get around to cutting the grass.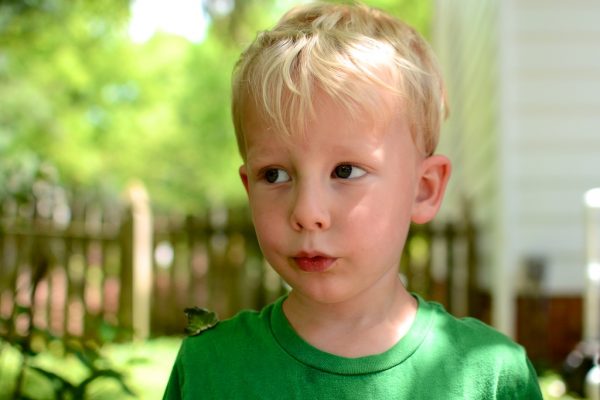 Thomas / This might be my favorite picture of Thomas of all time. Do you see his friend?
Here's a better look.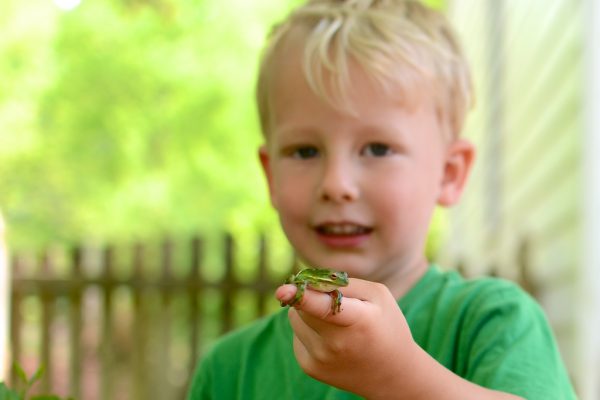 When he crosses his eyes he makes two frogs. Thomas does this 38 times a day. If I tried to spook him by telling him his eyes would get stuck like that, it might actually motivate him to do it more.
Guess where the frog is now.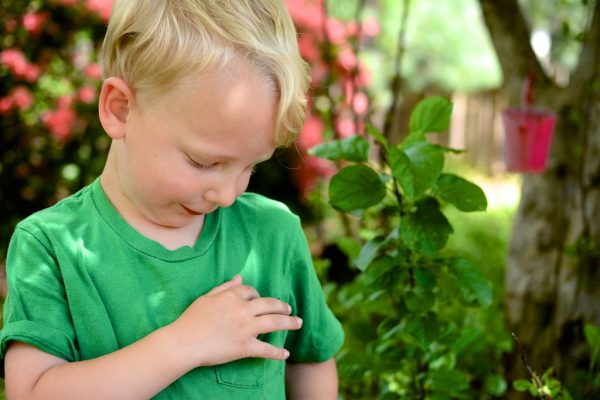 Thomas named the frog Spider, and he kept asking me, "Mommy, he really likes me, right?"
Yes, exactly, bud. He loves every second of this.