I hardly took any photos over spring break. I'm not sure if that's a good sign or a bad sign. Maybe it's just a busy sign? We had a good spring break, but it was more hectic than I thought it would be, and colder and more rain, too. But it was still good, a nice change of schedule. The kids ran to get on the bus this morning, and Thomas cried on the side of the road when they pulled away.
Now we're counting down the days until summer.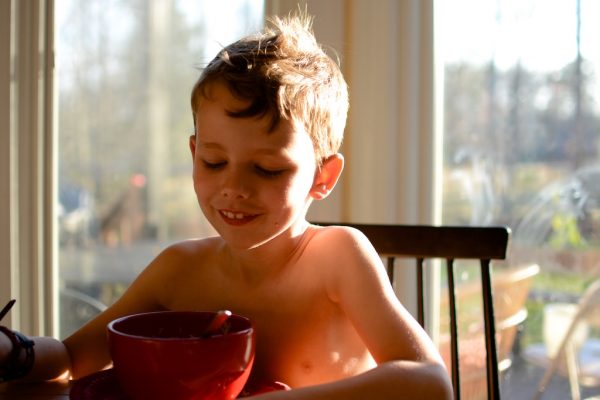 David / One evening everyone finished dinner and David wanted a second helping, so Tom took the little kids upstairs for pajamas and bed. I stayed downstairs with David and had some rare one-on-one time with my biggest boy.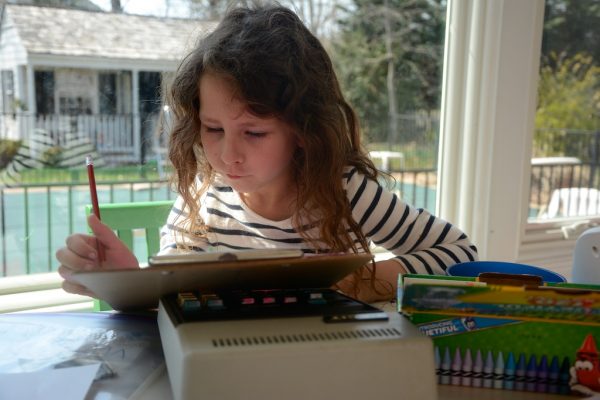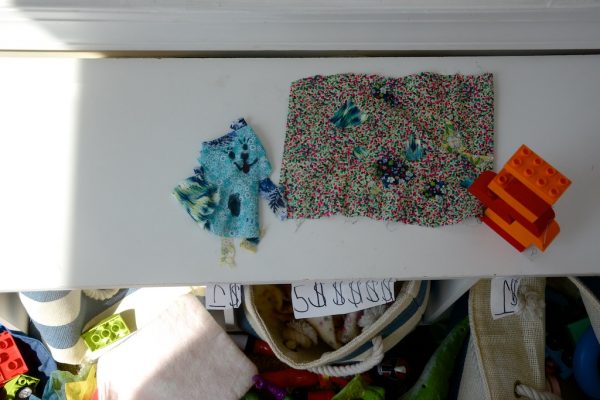 Mary / Ever since we started talking about getting a dog Mary has been looking to earn money for the cause. She sets up shops and pesters everyone to come buy her things (real money only). I bought the little dog (squirrel?) and when she rang up the purchase she asked me, "And what is your name? Where do you live? Who lives with you? What are their names? How old are they? What do they like?"
I answered all of her questions while she took down my information, then I had to sign for the purchase. And after all that I never saw one of those little boxes promising that she wouldn't share or sell any of my information.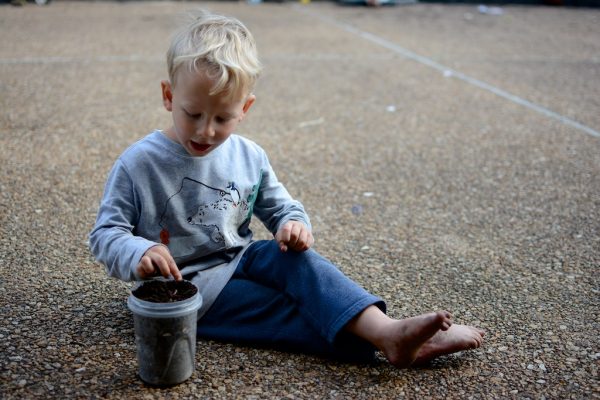 Thomas / We made Thomas a worm house. He loves it. I love those dirty toes, crossed ankles, and his blonde cowlick.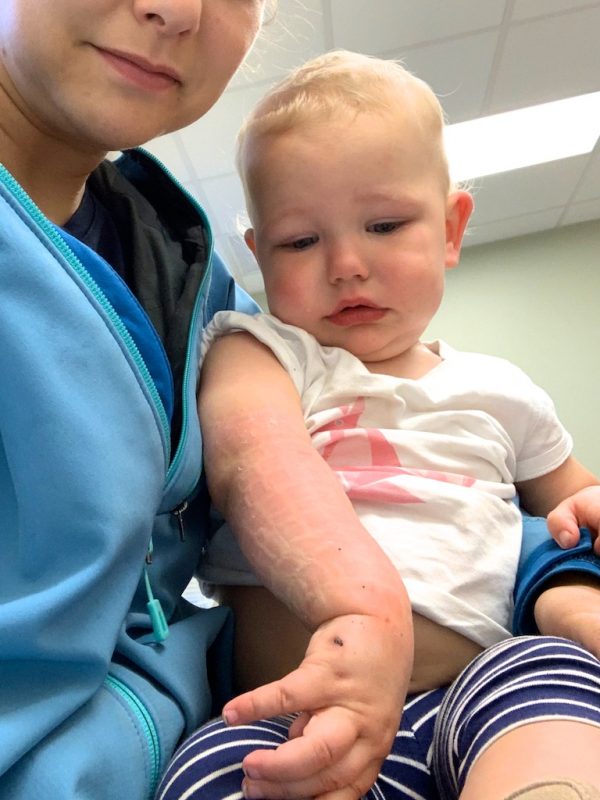 Anna / It's been four days since she got her cast off and she's still holding her arm at a right angle.