We've had this thing for three summers and no baby has ever really used it.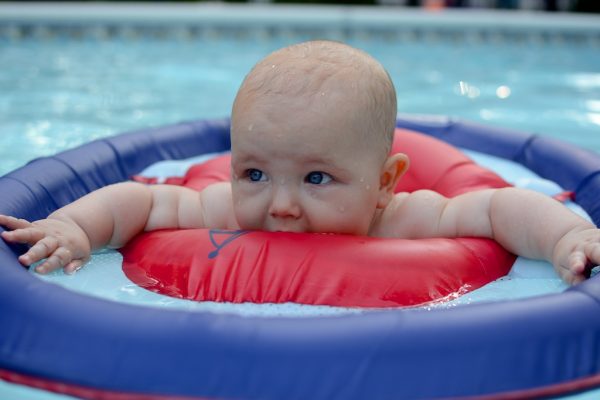 Every now and then someone comes over and their baby tolerates it for a bit, but it never lasts too long. Usually they put the baby in, it's happy for a few minutes, then it realizes it's been tricked! It's parents are casually relaxing in the pool! That isn't right!
So the baby fusses and demands to be held basically in the exact same position as they were in the float, the only difference is that their parent is completely incapacitated.
But we've put Anna in this a few times every week for the past month, and she loves it.
Just more proof that she's made up entirely of joy, and magic, with a marshmallow filling.