This afternoon the kids jumped in the pool as soon as they got home from school, and I made frozen pizza and served it on a giant tray instead of taking the time to put it on individual plates.
They ate, then jumped back into the water.
Summer.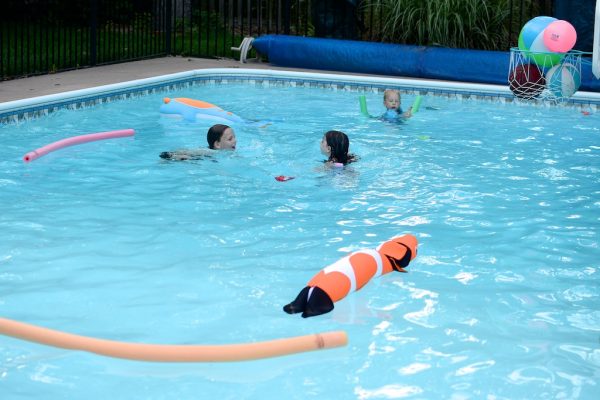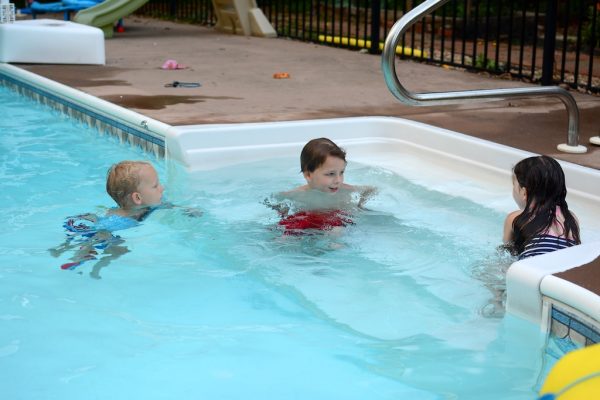 They were playing so well together that Tom and I ignored the clock and let playtime slip past bedtime. The three big kids were splashing and laughing while Anna (who swam with me before dinner, but was done with the pool) toddled around with a piece of leftover pizza in each hand.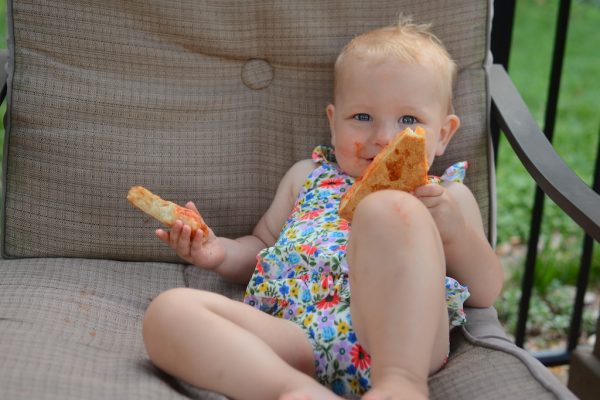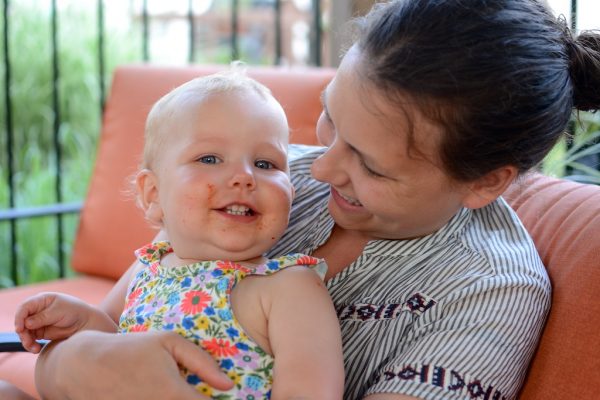 Tom leaned back in his chair and said to me, "This is amazing. I wonder how long they'll play like this."
"I know," I replied. "The insane thing is that I think this is what I thought having kids would be like — this, all the time."
And then I propped my feet up on the table and thought about how, as the years pass, nights like this will be the ones we remember. And in hindsight, when we think back on what life was like with four small children, we will recall nights like this. With any luck it's what they'll remember from their childhood, too.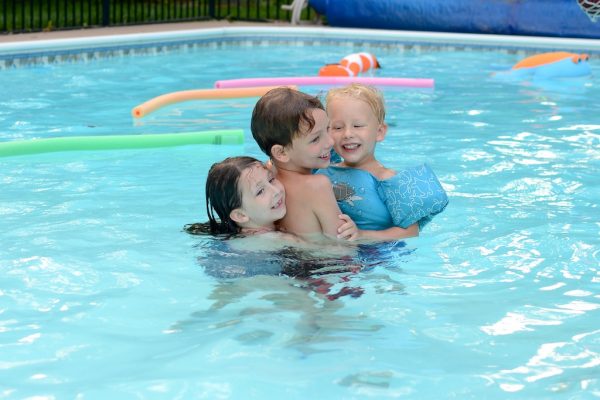 Eventually Anna started falling and whining, so I decided to take her to bed and Tom jumped in the pool with the kids.
After I put Anna down, I walked by my messy kitchen, my living room strewn with couch cushions, and my playroom a mess of backpacks and school clothes. I gave it all a side-eye, then marched straight to the pool and did a cannon ball.
Mama's gotta get in on these memories.