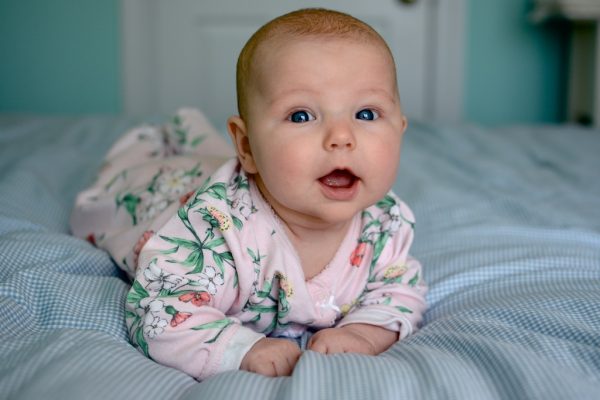 Both of my boys were born with slick bald heads, and eventually grew shaggy blonde hair.
Both of my girls were born with the slightest bit of brunette fuzz.
We'll have to wait a while to see if Anna's hair grows into spiral curls like her sister's, but I think it's already safe to say we're four for four on blue eyes.