I am tired and thankful. And I think I brushed my teeth this morning.
Today is Thanksgiving, and since our entire world was up-ended last week (in the best possible way), we're staying home. Instead of making preparations for a Thanksgiving meal, I'm inside with Anna, watching the Macy's Day Parade while Tom is outside with the kids hanging Christmas lights.
For 20 minutes in a quiet house, I am thankful.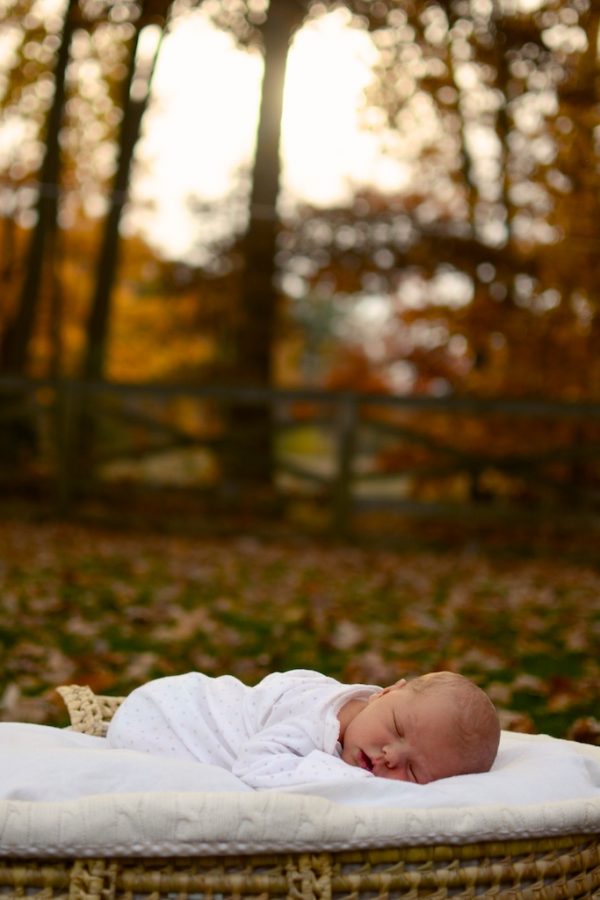 Even though we're having a modified Thanksgiving (we'll have Thanksgiving dinner with family this weekend), I still wanted to make the day special. We had cinnamon rolls (store bought!), bacon, and mimosas for breakfast, and later we'll decorate our Christmas tree. For dinner we'll warm up leftovers from a meal a friend brought. Every postpartum mama is thankful for any meal she didn't have to prepare.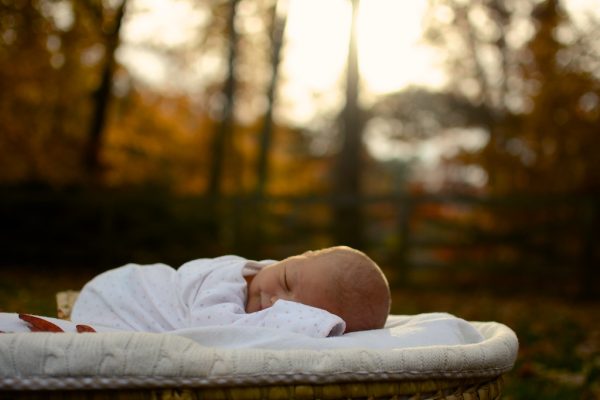 A few days ago Tom told me that I'm more hormonal than I was after our other babies. I'm not sure what he was talking about. If he had seen how beautifully the dishwasher cleaned all our forks he might have sat down in the floor and cried, too.
I actually think he might be right. Today I was staring and Anna and it occurred to me that my days of being a mom of young children are officially numbered. I had to physically shove back the lump that rose in my throat.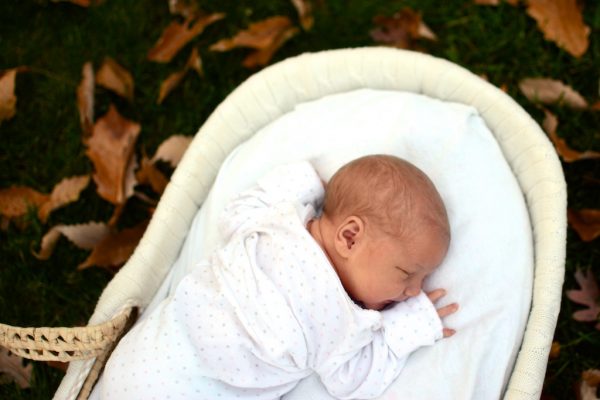 Postpartum is such a confusing time. I'm so happy, and overwhelmed with love. But I'm also exhausted, impatient, and quick-tempered. Not to mention walking gingerly around the house, because I'm still recovering physically, too.
Thanksgiving couldn't come at a better time — and not only because the holiday allows me to put off real life for a few extra days — but because the holiday all but requires me to sit around a table with the people I love most in the world and talk about what we're thankful for.
Stuff like Legos, and Beanie Boos, and dinosaurs. The important stuff.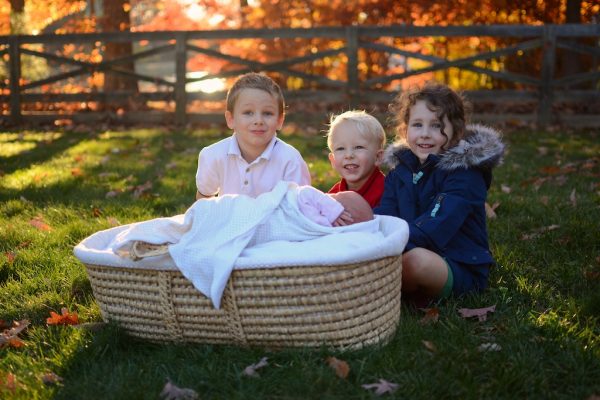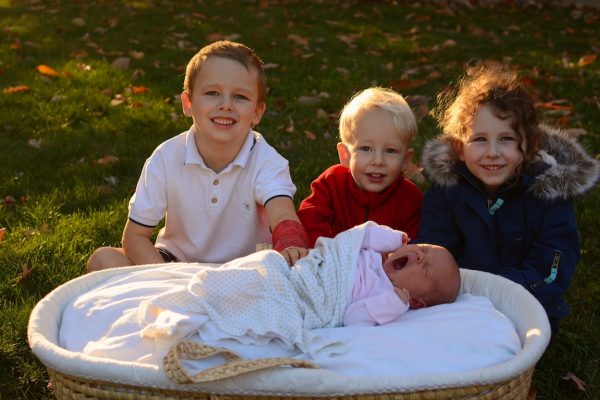 These days, so full of love and joy and yelling at everyone to be kind! Be quiet! Behave! AND FOR GOODNESS SAKES, GIVE THE BABY SPACE!!!We're slowly figuring out new routines as a family of six, and we're fumbling, recovering, fumbling again. I'm thankful. For grace, for forgiveness, for my long-suffering husband and my resilient, exuberant kids.
These slow, sleepy days feel so long, but experience tells me they pass quickly. I want them to be marked by gratitude and praise.
Today we'll stay in pajamas past noon, soak in family time, and get excited in anticipation for the coming season.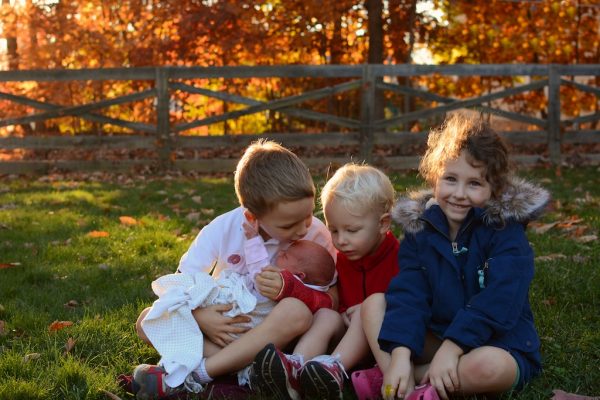 I convinced my kids to sit behind that bassinet and smile, but I couldn't convince even one of them to put on pants.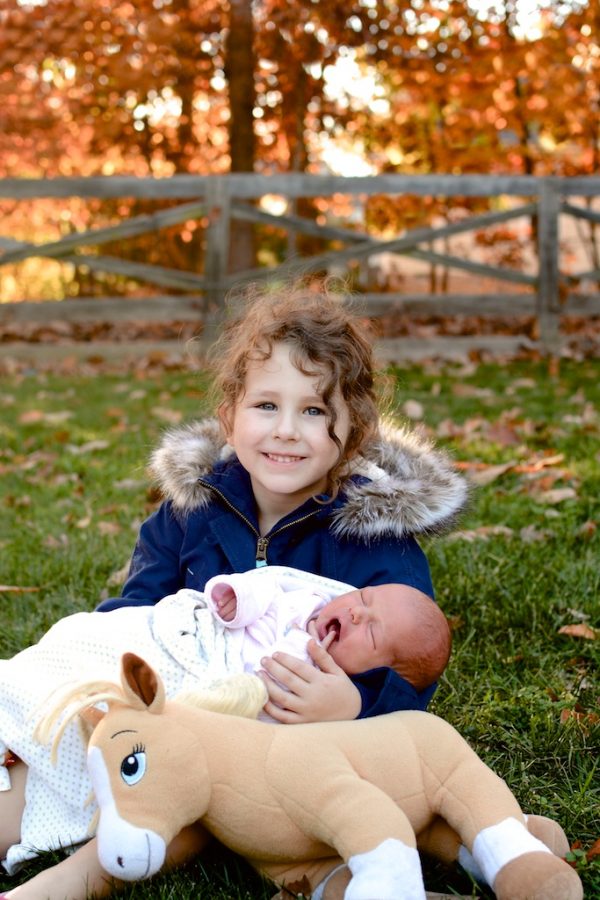 She wanted a sister photo with her favorite stuffed animal, Spirit.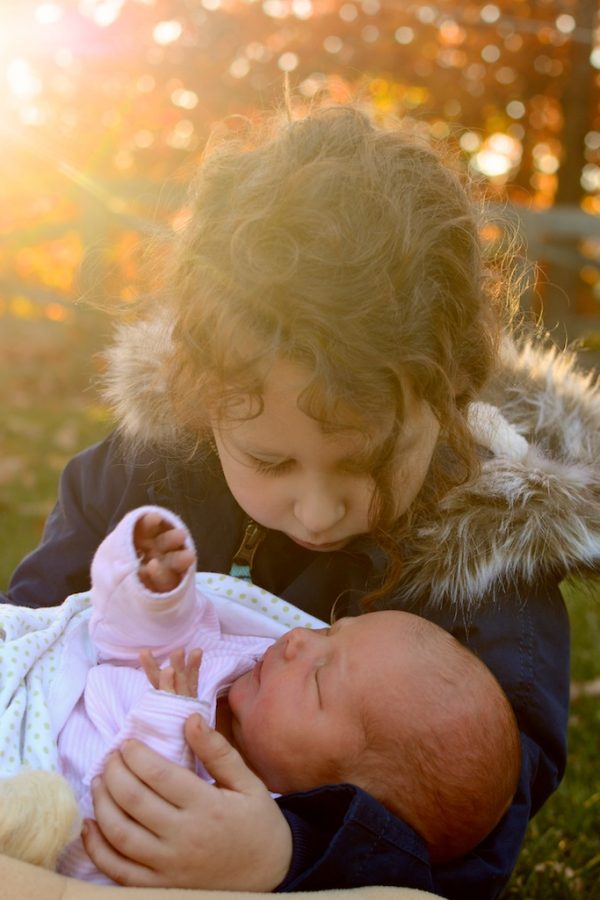 If you're looking for some encouraging music for Advent,  we play this album on repeat, Rain for Roots — Waiting Songs (we listen on Apple Music).