We did it. We crossed the strangest finish line of the strangest race ever. Whether you did virtual, hybrid, in-person/masked, homeschool, or some combination of everything — WE DID IT!
Good riddance to this school year and also I'M SO THANKFUL for what this school year was.
There are a lot of complicated emotions that come with being a mom, and with a pandemic. So you won't be even a little bit surprised that I have a lot of complicated emotions about the end of the school year.
I'm so proud of these kids and amazed at their teachers.
I could talk forever about the challenge education professionals took on this year. I honestly have no idea how they accomplished what they did under the circumstances. Our school district changed directions three? four times? All with little notice. The whole year was one whiplash and about-face after another. But the constant was that when my kids showed up to school, there was a smiling, positive, prepared teacher looking back at them.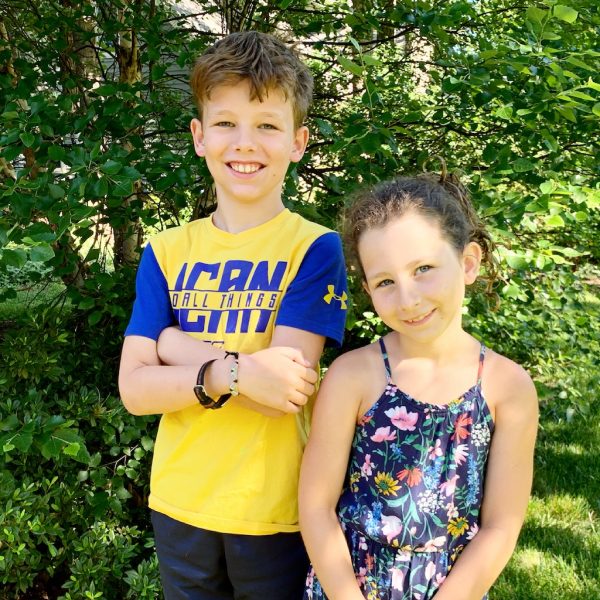 For me as a mom, trying my hardest to stay sane and occasionally eat a meal, this was  a miserable year. Having the kids at home in a strange middle ground of home, but occupied, but still needing help and input from me, was incredibly challenging.
I couldn't engage them in activities with the other kids because they were technically at school. But I also couldn't take the younger kids out on errands or to a playground because the kids at "school" might need help from me.
That said, I need to be clear about the fact that the limitations of this year had absolutely nothing to do with the efforts or the teachers. When we started this a year ago, I had no idea how it would go. On the first day of school I was eavesdropping as a teacher taught the kids how to close a tab. "Um, excuse me, teacher? There's no 'X' on my tabs," I heard one kid tell the teacher. And I slapped my forehead with my palm. It seemed impossible.
By the end of the year, the things the teachers had accomplished through the computer screen far exceeded anything I could have ever imagined.
Even though what I saw coming through the computer screen was magic, it still wasn't the classroom, which is where magic lives. It's be like asking a dancer to perform a ballet underwater. It just doesn't work the same — there are too many limitations, but art that results despite those limitations is all the more extraordinary.
It was a hard year, but I don't regret my decision to keep my kids home. Based on the information I had at the time, and my kids' school situation, and my own personal anxiety about germs and sickness, virtual school was the best option for us. I'm grateful it was an option, and I'm grateful that after this year (Lord willing) I'm never going to have to help my kid find the link to their art class ever again for as long as I shall live, amen.
That said, I'm so grateful for this year. I'm grateful for the option to keep my kids at home in the middle of a pandemic. I'm shocked and amazed at how much they learned and grew. And I'm grateful for all the extra time they got this year. This was a year full of more playtime, more outside time, more family time. More time in pajamas, with bad haircuts, and curled up on the couch reading. And, if I'm being honest, more time in front of the TV.
Plus, I have to mention that one of my kids had their best year ever. Turns out, being home helps the anxious kid relax. Turns out, being behind a computer screen helps the kid who is worried about what other people think of them, make mistakes without fear.
There are silver linings to this year, and they're not all manufactured optimism. Some of them are tangible, real positives.
But still. 2021? Smell ya later.
We all know by now that I'm hopelessly emotional, I'll cry on the first day of school forever. But I'll never take another year for granted. I'll always look back on this year as a strange, confusing, grey year in which we overcame hulking obstacles in our pajamas.
Good riddance, 2020-2021 school year. Good riddance, and thank you.