Steveston Village is a small harbor town close to my sister's house. It's so close that we technically visited it on a "home day." (We actually went the day Thomas was sick with a fever, during Anna's nap.)
I thought about lumping Steveston in with my home day post, but ultimately decided it deserved its own post. (Major apologies to the West Dyke Trail, which could've had its own post, and honestly I could write 8,000 words about each of our travel days, but I had to draw the line somewhere…)
Anyway, where was I? Ah, yes, Steveston!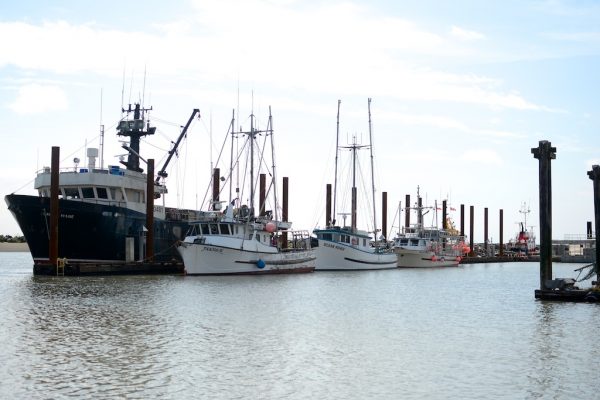 Steveston is a historic fishing village known for salmon canning. But before I turn this into a class report about the salmon industry, I should mention that we spent all afternoon in Steveston and my kids remember it as "that place with the huge playground."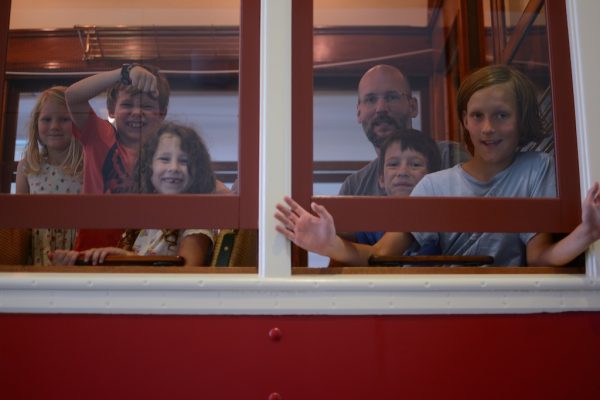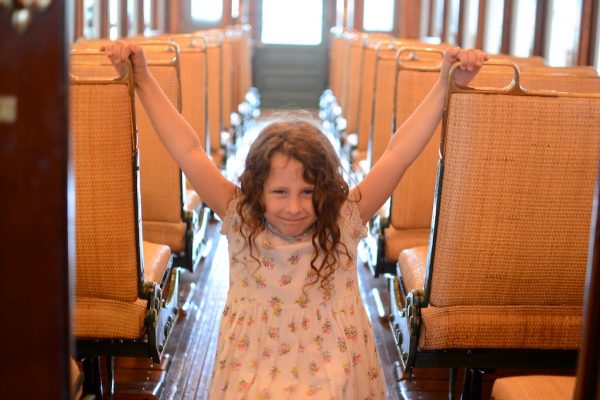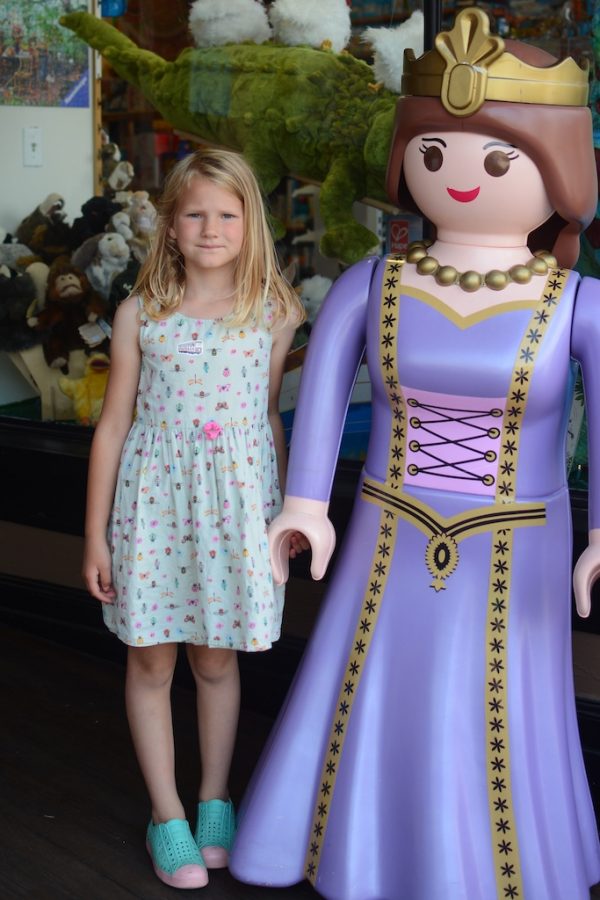 We spent the afternoon on the playground (which I don't have any pictures) and climbed on the Steveston Tram. Then we walked around town, stopped at a toy store, and down to the harbor where the kids refused to smile normally for even one photo.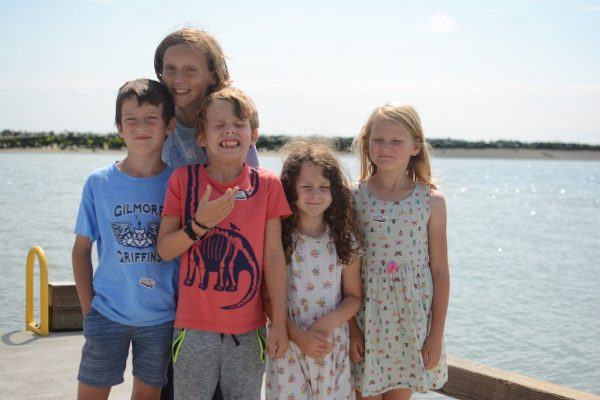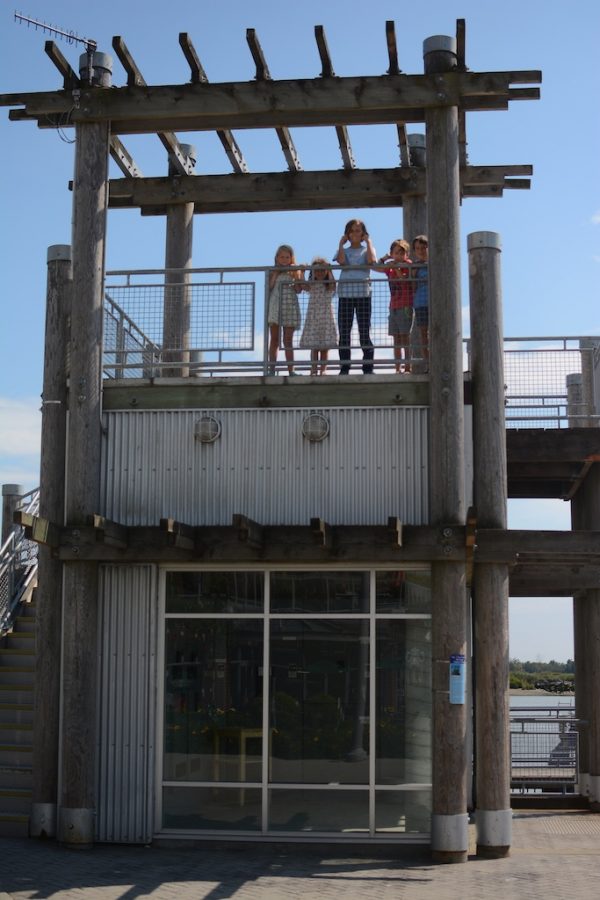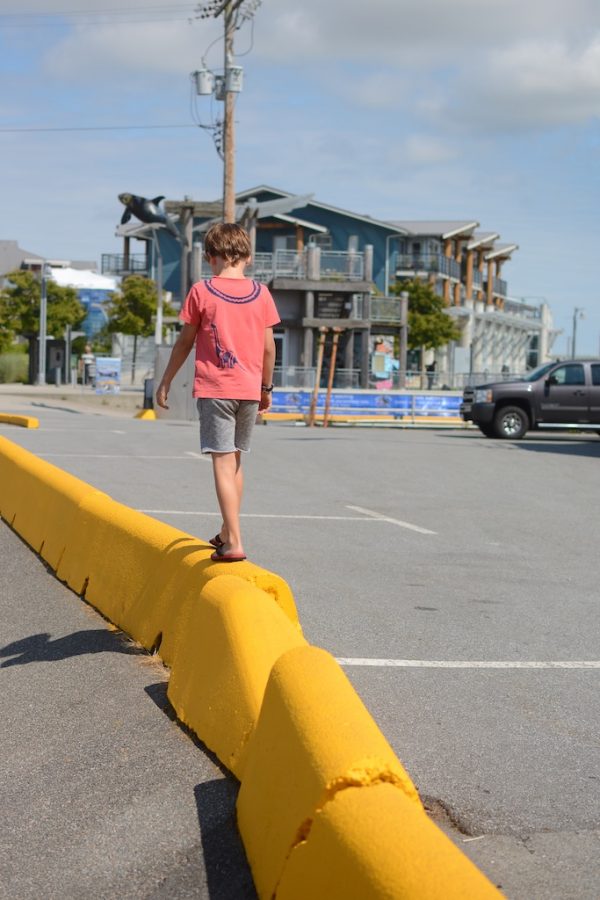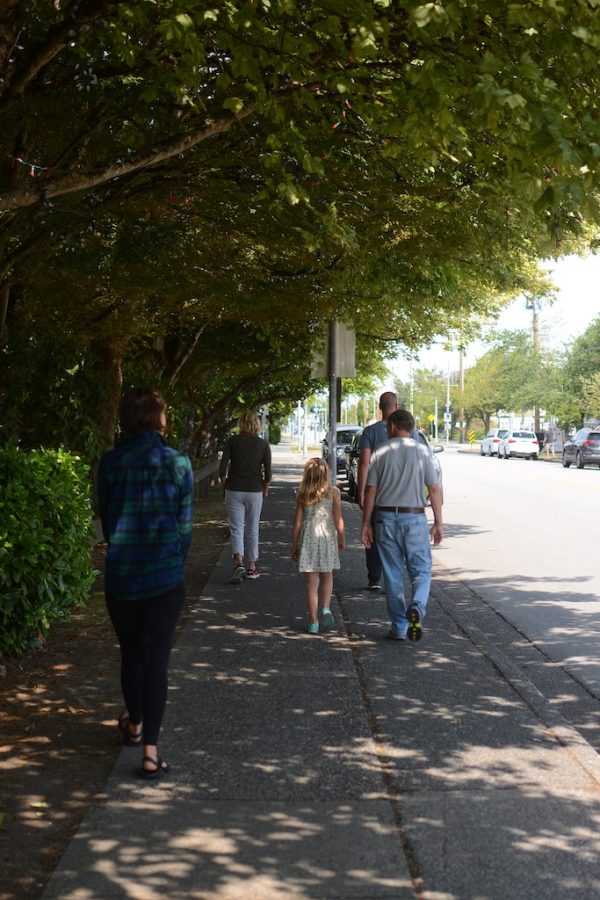 That night also happened to be our 10-year anniversary, and Tom and I rode bikes (shout out to the West Dyke Trail!) back to Steveston. We had dinner at the Blue Canoe, where we ordered an actual tower of seafood. Before ordering, we asked the server about the portion — was this the sort of thing designed for a table of people? Or could two people reasonably eat it?
She hesitated and told us that she'd seen two people eat it, but more often it was ordered by tables of four. Tom and I deliberated and eventually decided, eh, what the heck? We only have a tenth anniversary once. Plus, she assured us she could wrap up any leftovers.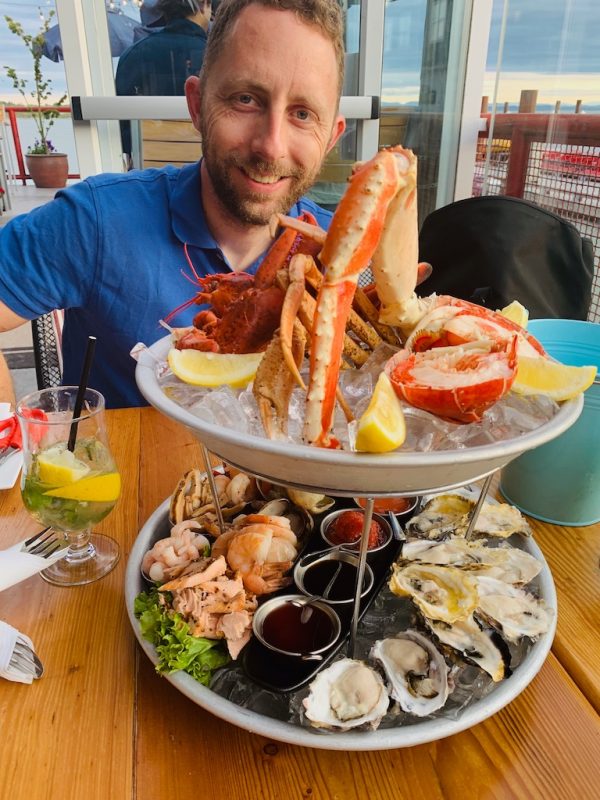 (Let's take a moment and compare these two pics and the vast difference between the two, thanks to the camera, the editing, the photographer. 2019! What a time to be alive!)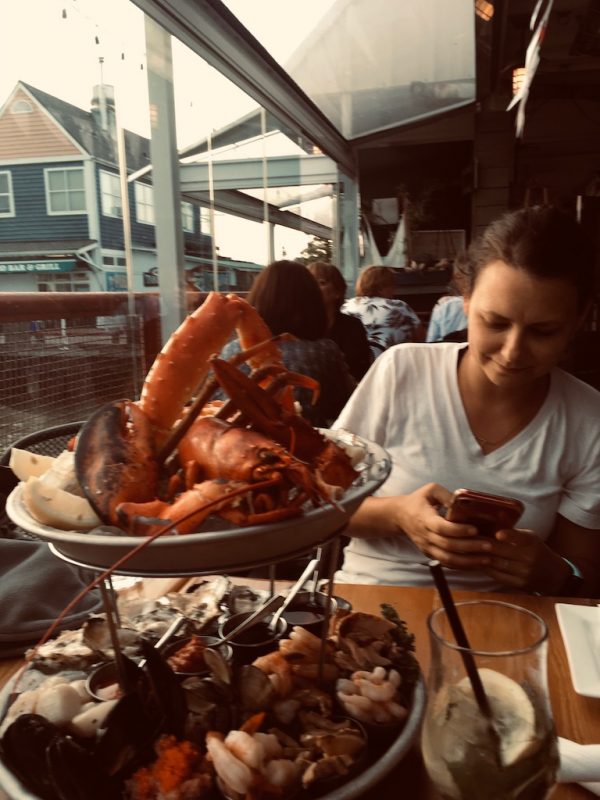 Spoiler alert, we finished it all, no problem, and had to ask for several refills of dipping butter. We ended up taking home a few shrimp because no one wants to be "Those Americans who ate two entire towers of seafood without stopping to breathe once and didn't even have one leftover shrimp."
If you happen to be in Vancouver, Steveston is the perfect stop — not so touristy that it's crowded, but special enough that it should be. And if you have dinner in the Blue Canoe and the server tells a story about an American couple that swallowed a tower of seafood including an entire lobster and 12 oysters in a single gulp, don't believe everything they say.
We totally had some leftover shrimp.