Before we left for Vancouver we got a lot of recommendations for things to do and see, and places to eat. One thing we heard over and over was to go to Deep Cove.
We went to Deep Cove on our very last day in Vancouver. We hadn't intended it that way (Thomas's fever day shuffled our schedule), but Deep Cove was the perfect finale for our trip.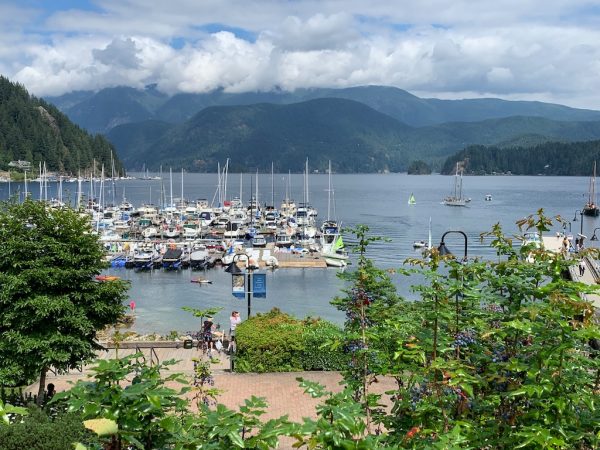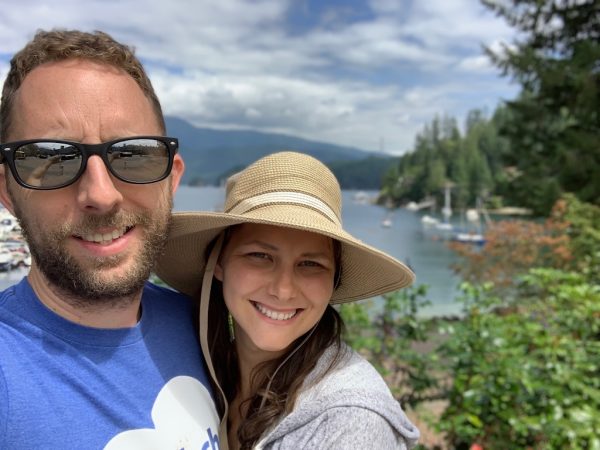 Deep Cove is harbor that is absolutely gorgeous. We showed up with paddle boards, a kayak, 14 life jackets, 32 sandwiches, and a bag of sliced apples.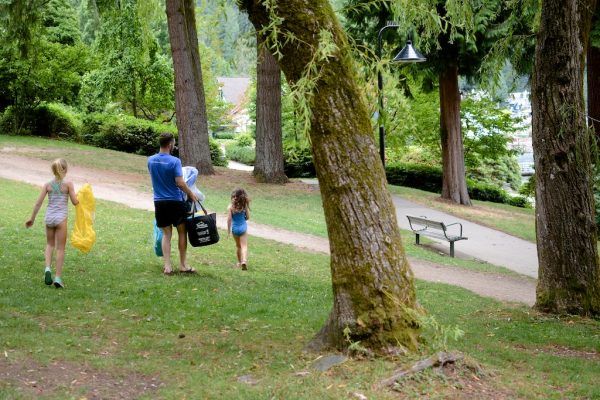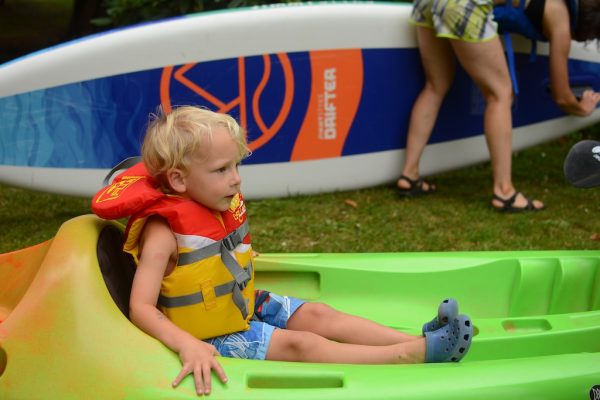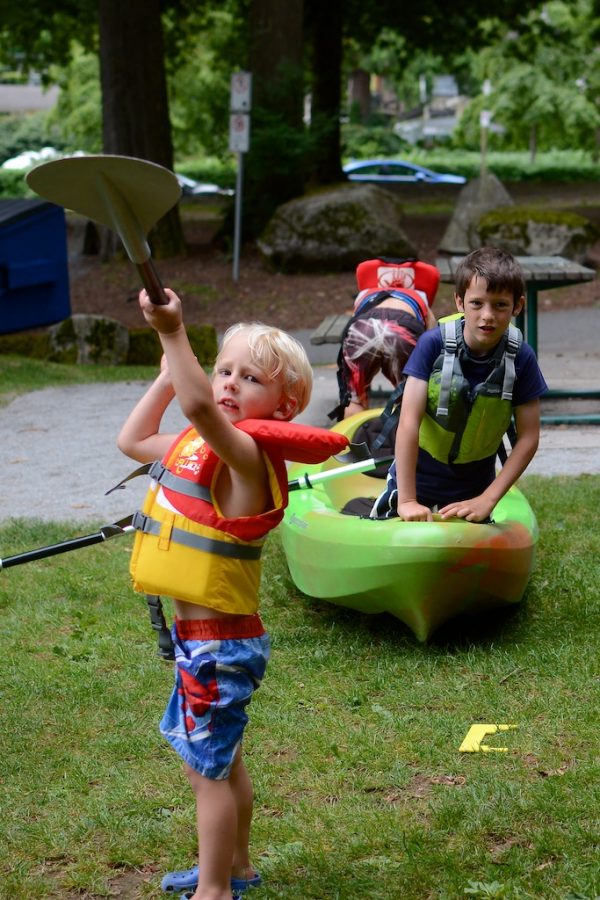 Portrait of two third-born sons.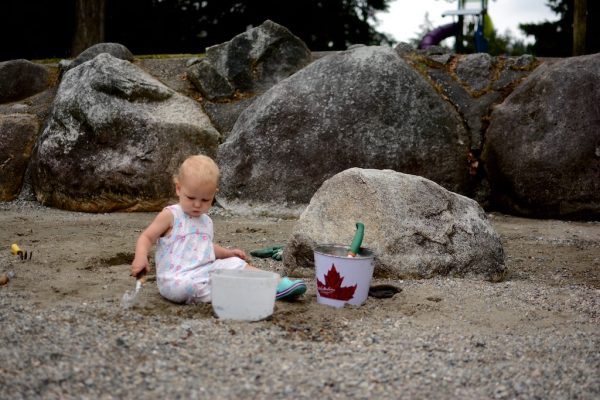 There's a LOT to do at Deep Cove. We spent time taking turns on the SUP and kayaks. There's also a hike (that we didn't have time to do) and plenty of shopping and restaurants. BUT the beach is also beautiful. If you just relax and enjoy the view, you'll have a great time.
We were there all day and no one got bored. There are rocks and shells, crabs and sea stars, boulders to climb on, and lest I forget the OCEAN to splash in. There is also a playground that the kids wandered to a few times, with a huge climbing structure and impressive slides. All the kids — ages 12 to 1 — enjoyed it.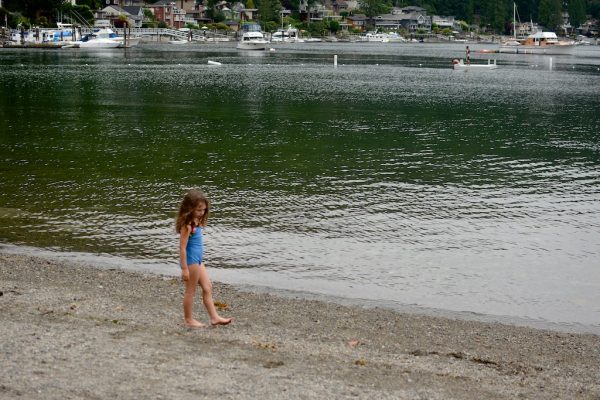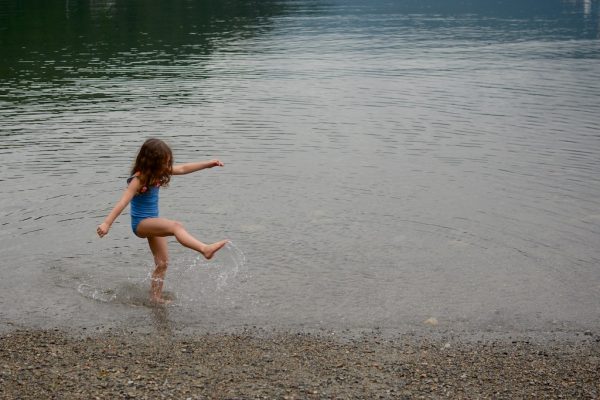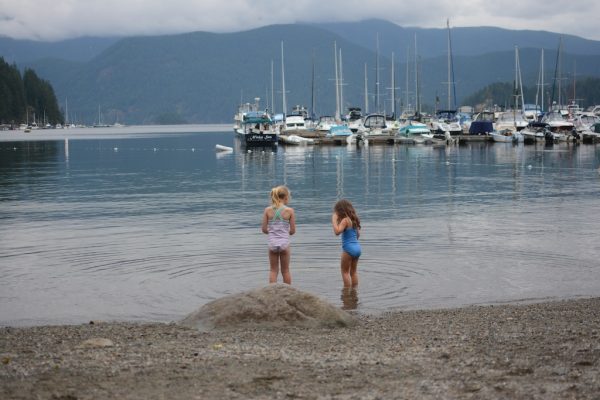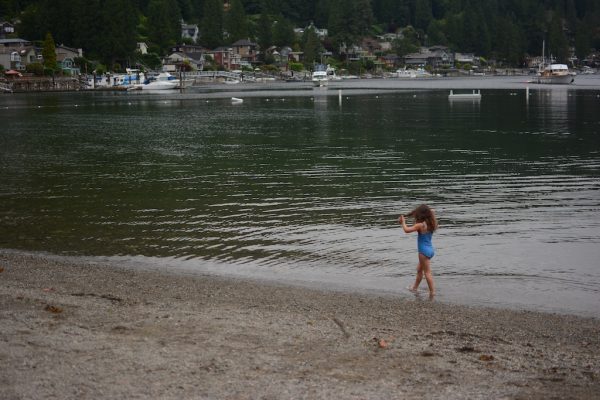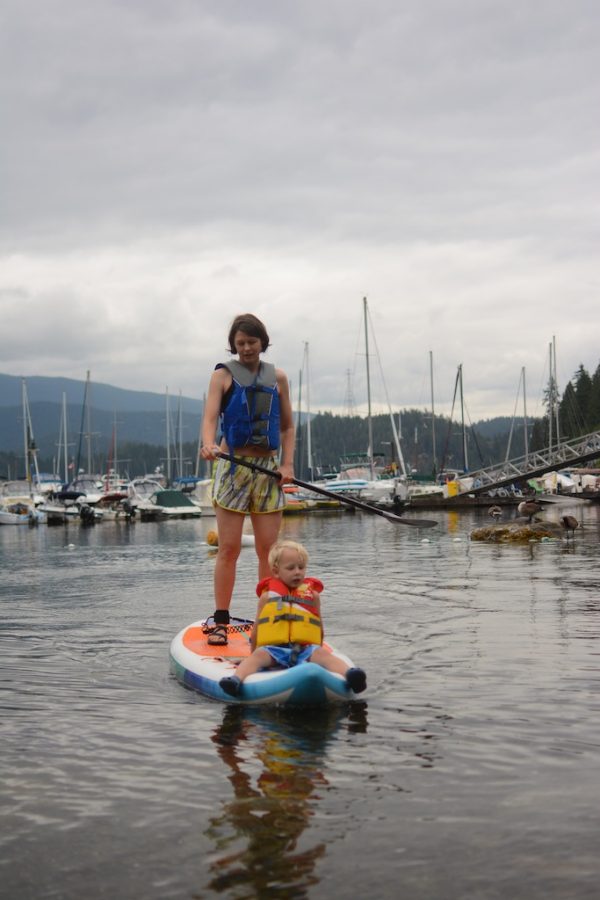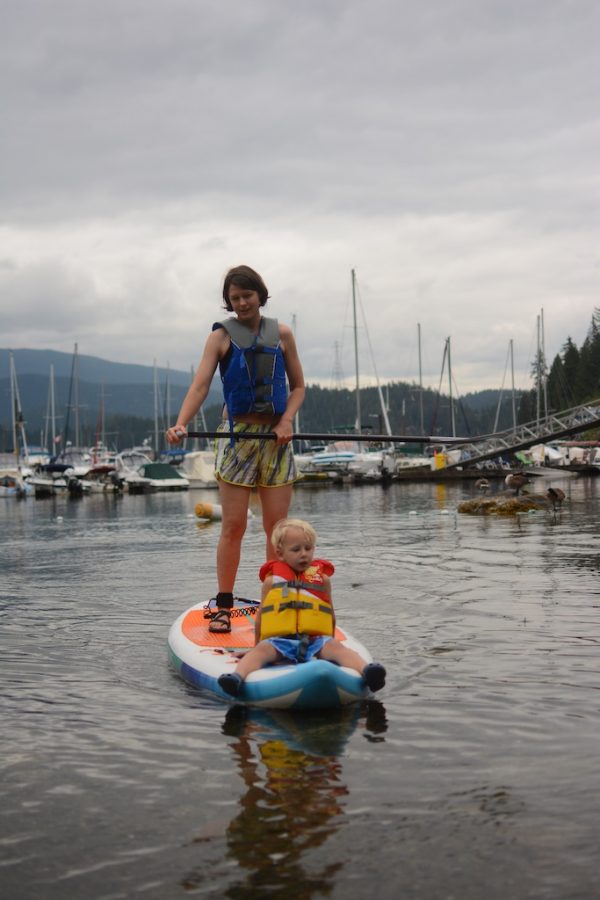 If you squint at the picture below, you might be able to make out Tom on the paddle board,  and David on the dock with his cousins.
They jumped in, and I could not believe it because the water was COLD. Really, really cold, even if you're not a princess like I am.
I watched from the shore and thought, "I'm so glad that I'm an old, boring person with nothing to prove and will spend today warm and dry."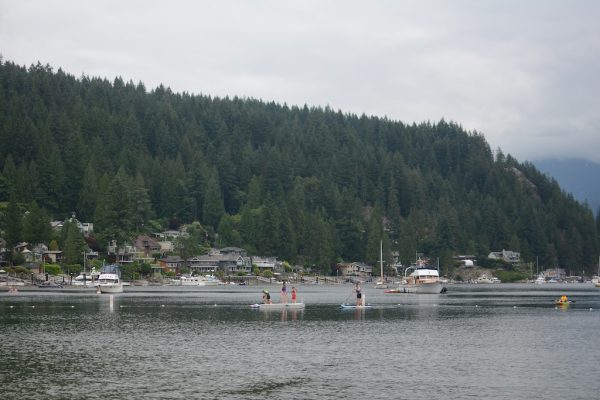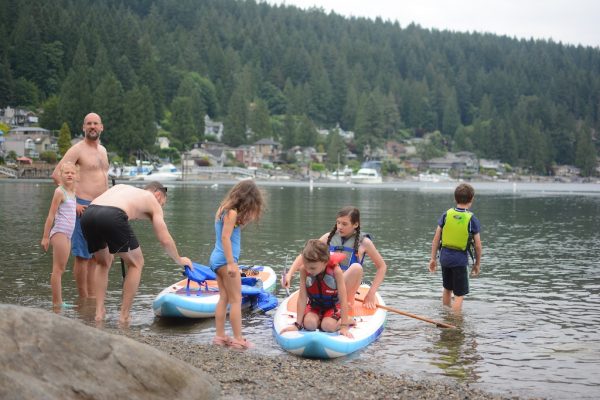 Once they brought the SUPs in, I went out with Mary and my sister. We paddled around the cove, and on our way back my sister asked, "Want to go jump off the dock?"
"Nope," I answered. Because, as you know, I am a princess. Also, Mary put my hair in pigtails this morning and I can't risk messing that up.
"Whelp. This is your chance to get in the Pacific Ocean," she said over her shoulder, and paddled to the dock.
Shoot.
She got me.
Now I had no choice but to jump into the PacificFREEZINGCOLDOcean, tiara and all.
You guys, I jumped in and, I cannot emphasize this enough, I bounced back out of the water. It was so cold that I screamed and hyperventilated my way back onto the dock. It was so fast that I don't even think my shorts got wet.
But I did it. This east coast girl can cross "Pacific Ocean" off her bucket list.
(Also, quick tip for anyone planning to jump into the Pacific — make sure you jump close to the ladder so you can get out even quicker.)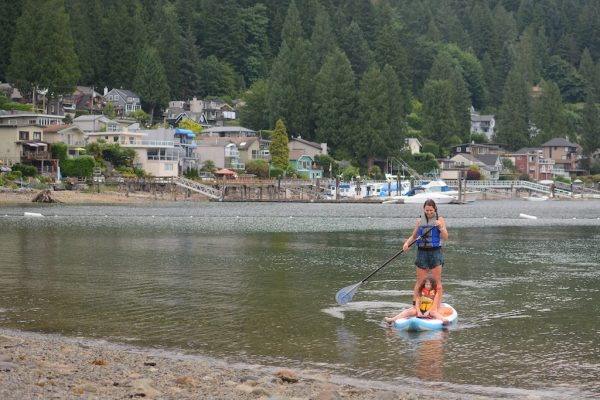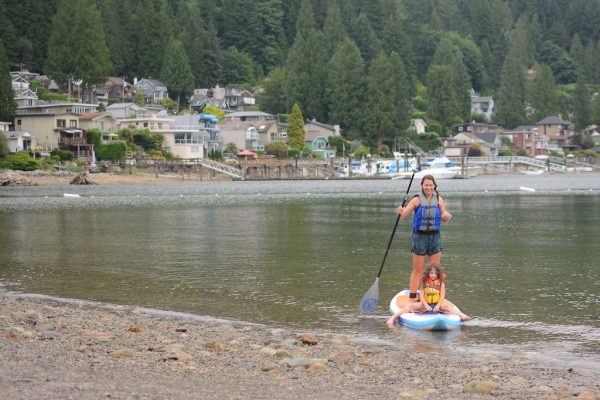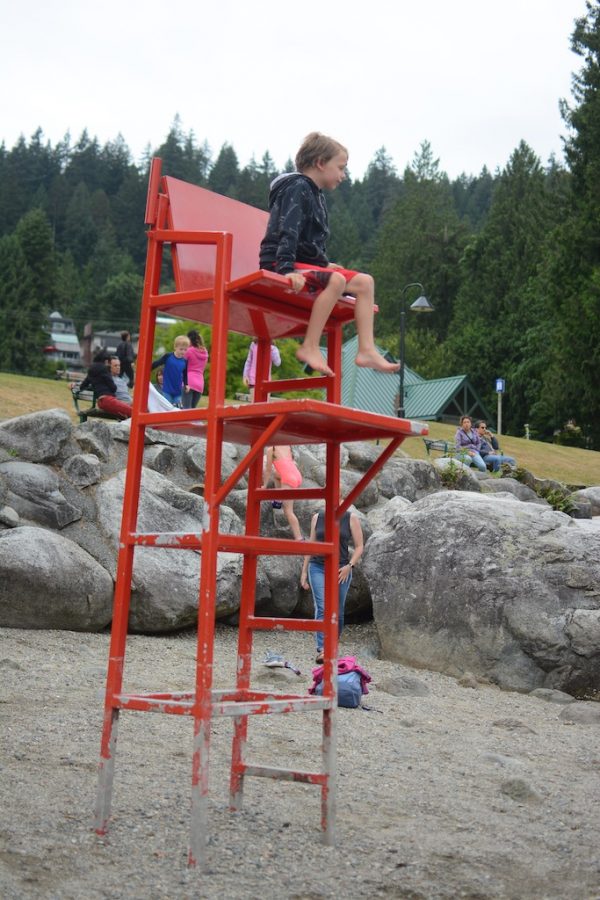 Photographic evidence of David and Abram eating all the apples.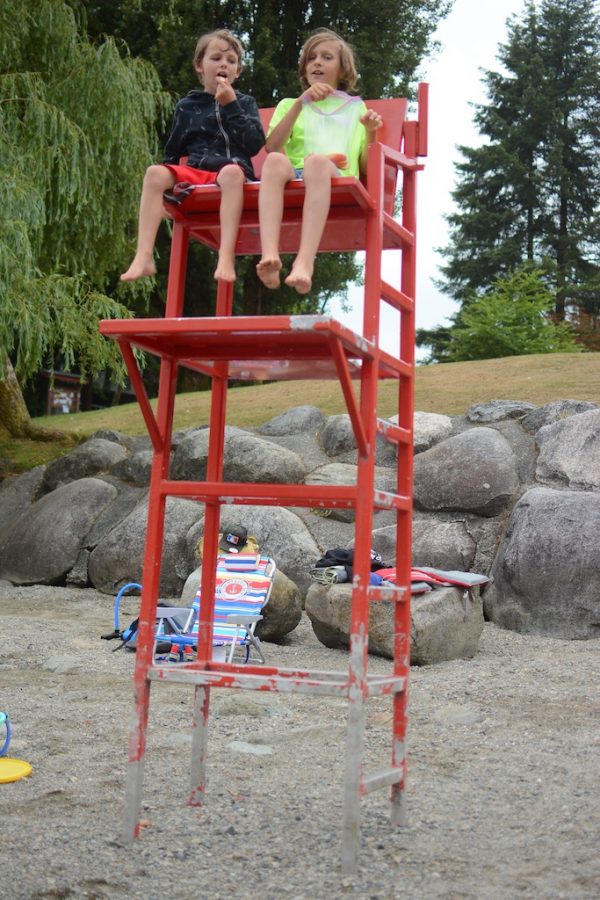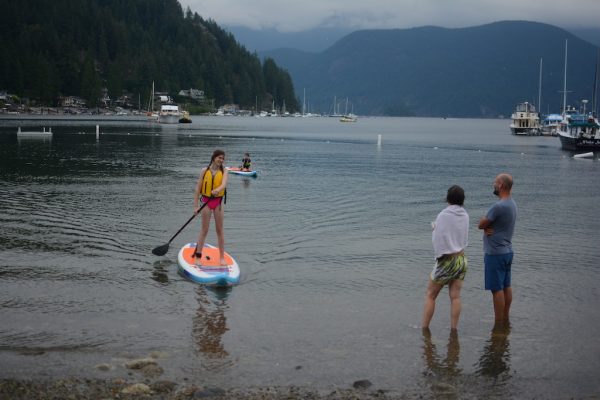 Kristie, Jason, and their two oldest kids.
Suns out, buns out.
Most of the day was really overcast, then around three the sun came out.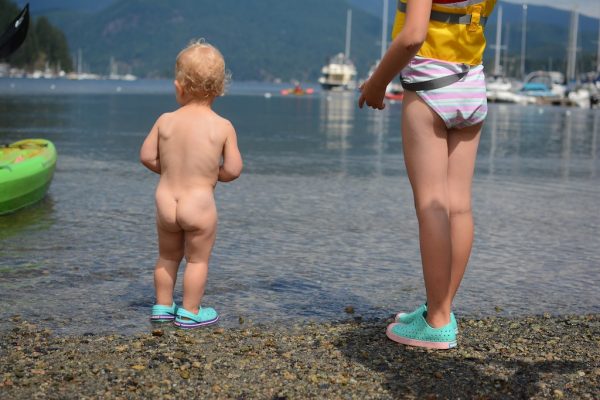 Tom and I wandered up to the shops and bought donuts from the famous Honey Doughnuts.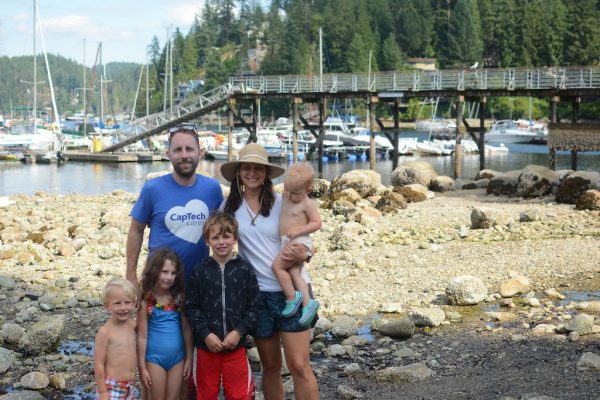 Before we left I stiff-armed everyone into a group photo. Sunscreen, pigtails, bathing suits, hoodies, and the FOUR-YEAR OLD is SMILING! Signs of a great day.
As we were leaving I realized this might be my last chance to get a picture of all eight cousins together. We'd be on a plane in something like 12 hours, so while Jason and Kristie were getting the vans, I gathered everyone for a picture. The four-year old's mood had disintegrated, and I didn't even ask them to turn around to get the vista in the picture — everyone was too tired.
There's the sign of a great day — kids that smell of ocean and sunscreen, who doze on the way home.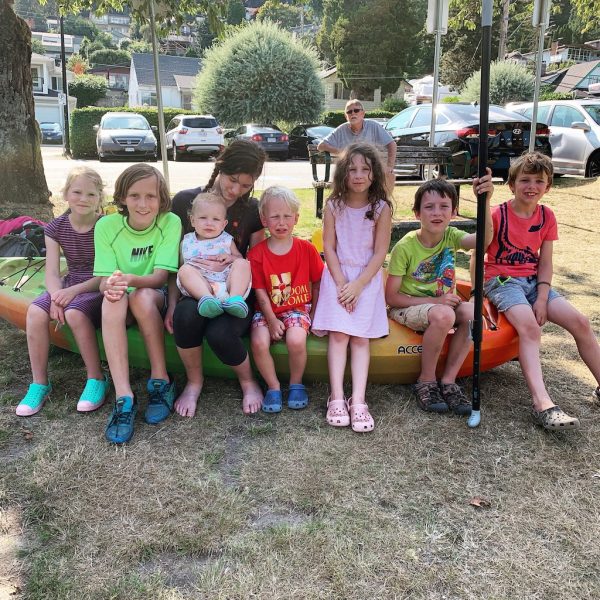 Now when anyone tells me they're going to Vancouver, I'll reply, "Make sure to visit Deep Cove and get Honey Doughnuts. I highly recommend."