A few weeks before the end of school I started packing little treats in the kids' lunches. Nothing too over-the-top — just things I don't normally pack, like fruit snacks or cookies. I also started a very lazy alphabet countdown. In the morning I'd announce, "Today is O day! What should we do?" Then the kids would bicker for a while before deciding it was Opposite Day, then they'd spend the entire walk to the bus stop saying things like, "I love you so much. JUST KIDDING IT'S OPPOSITE DAY!"
Imagine. FOR A SECOND. How much fun "Purge Toys Day!" was.
All of it was my way of building excitement for the last day of school.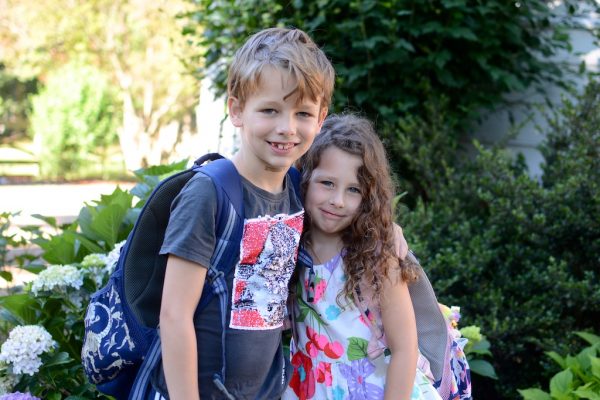 I asked them to wear the same clothes they wore on the first day of school. To my surprise, they were game.
Both of my kids were a little sad the morning of the last day. Thankfully they have a sentimental mother who has a lifetime of experience with this emotion. I gave them a hug and told them that their sadness was just a reflection of God's goodness to us. What you are feeling is gratitude, abundance, celebration.
Before we walked to the bus, I gathered them to pray and corporately thank Jesus for answering our prayers for the year, for giving us more than we asked or imagined.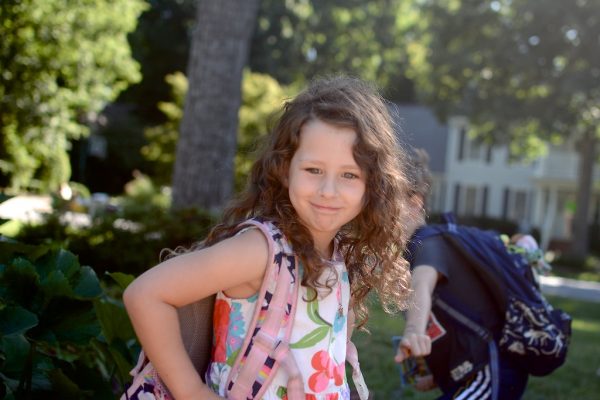 We started this year a little unsure. We were trepidatious, with grips on each others' hands.
David thought first grade would be hard. He was scared of failure, but he emerged as a leader in his class. He made new friends — kids that are funny and kind. He deepened his love of reading and learning.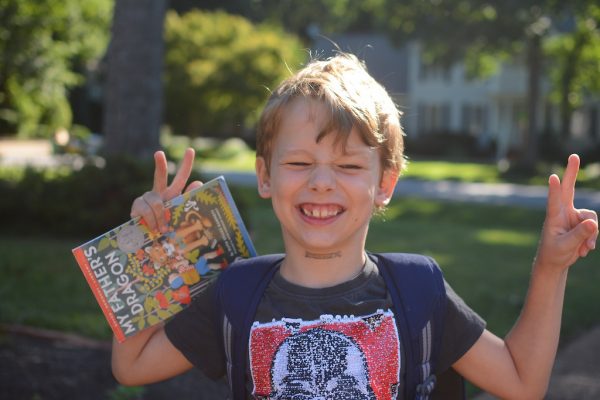 (That's a Minecraft neck tattoo, if you're curious.)
Mary had no idea what to expect, and even though this was my second time sending a kindergartener to school, I didn't either. At the beginning of the year I worried about her all the time, and she rose to every challenge. Her teacher told her class that kindergarten is the best because they learn the most and they have the most fun. What a beautiful summary of the most magical year of school.
Every single day Mary drew a picture of me. Sometime me with her, sometimes me with Anna or Daddy. But always me, with brown hair, blue eyes, and a big smile.
When she would miss me during the day, her teacher had a system. If she missed Mommy, she could just walk up and give her teacher a hug. Once she joked with Mary, "I hope one day you hug your mommy and tell her that you miss me!"
Mary's teacher created an environment that allowed her to grow, gain confidence. And since school has ended, Mary has spent every morning setting up a classroom for her stuffed animals that looks just like hers did at school.
I am so proud of her. As I type this, I could cry just thinking about how much she's grown. I am very, very aware that what I am feeling is gratitude and abundance.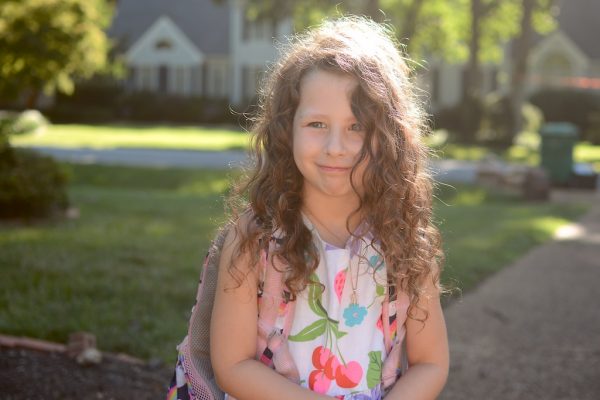 Thursday and Friday of the last week of school were both half days. I picked them up at the bus stop and let them watch a movie while Anna napped. The boys pressed their noses to the TV screen and Mary wandered over to the couch where I was sitting, typing this post. She chatted through the entire movie, asking me questions and telling me about her day.
It reminded me of what it was like before she went to kindergarten, when she followed me around the house and never left my side. It made me smile as a reminder that though they are another year older and more mature, they're still my little loves.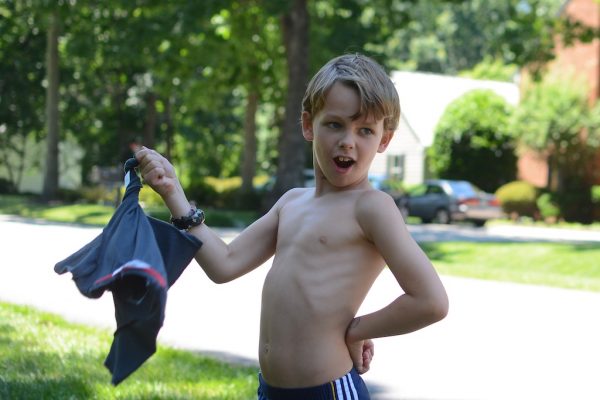 We started unsure, we are ending with a whoop and a holler.
We are tired and ready for a break, but we're so excited about the summer that the kids ran off the bus with big smiles and wide eyes; David took off his shirt, and swung it around his head while everyone at the bus stop clapped.
Summer awaits.