If David had any social media account, this should be his profile picture.
It so well captures him at this age — always bent over a book.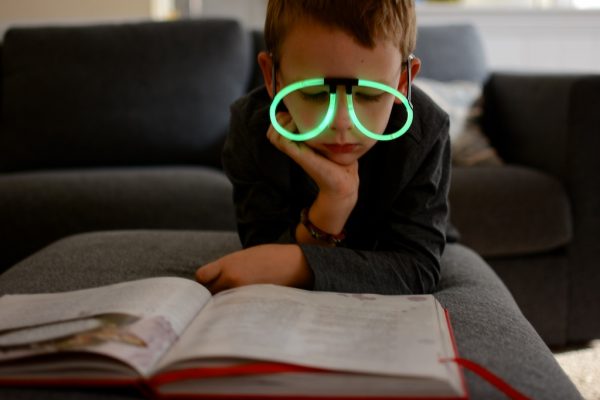 Actually, either this picture or one of him sulking Charlie Brown-style because I just asked him to put his book down because it's time for dinner, or bedtime, or time to put on pants and get to school, please.
Then, refusing to put his book down, he stumbles through walking to dinner, going to bed, and getting dressed for school. One must have priorities. We eat dinner every night, but I'll only finish this page once, MOM!
These illustrated versions of the Harry Potter series are our favorites. The beautiful illustrations make them perfect for reading aloud as a family, and fascinating to look through even for pre-readers.
David reminds me of my sister, who read Gone With the Wind when she was like eight years old. I have vivid memories of her with my mom's giant blue hardcover copy. Ok, maybe she was 10. (I read it later when I was 30).
Or of his father, who read Siddhartha while we were on vacation. To relax.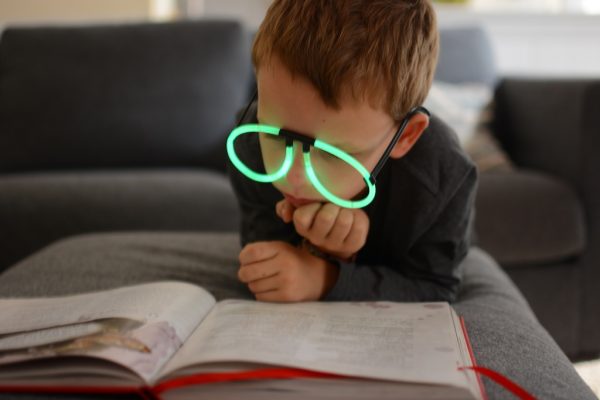 David is rounding the corner on the third Harry Potter book. He just started, but he's already reading it faster than I did. I haven't read past book three, so I'm taking the advice of others who say it'd be wise for him to stop here and wait until he's a bit older to read book four — he's only seven now.
David is hooked; a full-on Harry Potter fan. Since (from what I've been advised) he'll have to wait several years for the next book, what do we do next? What do parents of  Harry Potter fans do to help their kiddos while they paaaaaatiently wait to mature enough to handle the themes of the series?
Or am I being crazy and over-protective? Should we just let him read book four?
What are your experiences with your kids?