Often when I'm getting ready, Mary will wander into the bathroom to be with me. She asks if she can be fancy, too, so I lift her onto the vanity and hand her a makeup brush or lip gloss wand. She gazes into the mirror quietly, studying her reflection. The corners of her mouth lift slightly, then drop, then lift again as she tests out her smile. She settles somewhere between enthusiasm and coy — a restrained grin that is far from her natural smile. She leans forward, studying the angles of her nose, the curves of her cheek.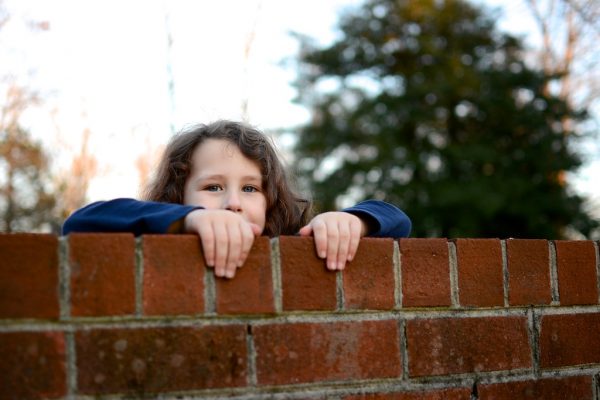 I cringe because I recognize this. This exercise of gazing in the mirror and studying your reflection is familiar to me. This wondering, "What do others see? Am I beautiful?"
I want to disrupt the moment. I want to distract her and answer the question she's not asking. I want to cut through all the noise in her head and in the world that tells her otherwise and exclaim once and for all: YOU ARE BEAUTIFUL! YOU ARE PERFECT!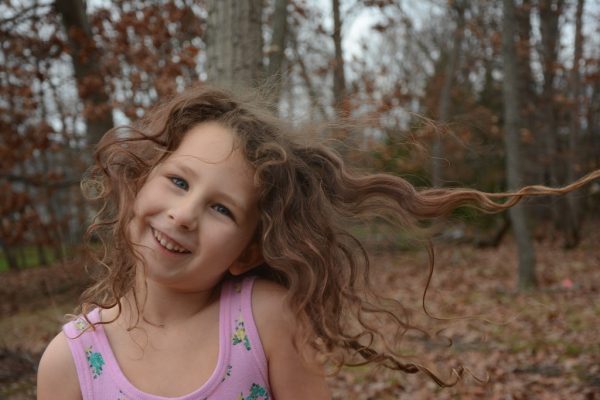 People tell Mary that she's beautiful all the time. Of course she hears it from us, her family, but strangers tell her as well. People regularly stop me to compliment her hair. Once my neighbor trekked across the lawn to tell Tom how beautiful and well-dressed she always is. Then, an hour later, he walked outside and into my front yard to tell me the same thing.
Mary is beautiful, that's not up for debate. The real question (the question behind the question) is, "Am I enough?"
I want to save her from this unnecessary rite of passage that plagues girls, this awful habit of believing what society screams — that your worth as a female, as a human, is wrapped up in what you look like.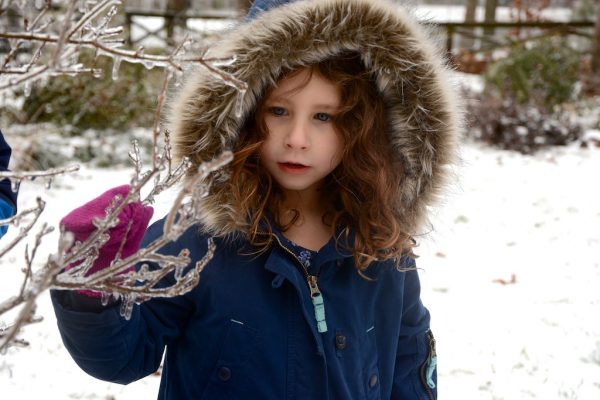 I am her mother. When she was born I spent hours staring at her face, stroking her temples, inhaling her scent. And so, because of that, because I know her better than anyone, my opinion doesn't matter. It is up to Mary to blaze this trail for herself, to believe that she matters not because she is beautiful, but because she is a child of God, made perfectly in His image to reflect His goodness and glory.
When someone compliments her, I always agree. Yes, she is beautiful, and she is smart. Yes, she is beautiful, and she is kind. Yes, she is beautiful, and she is a good friend.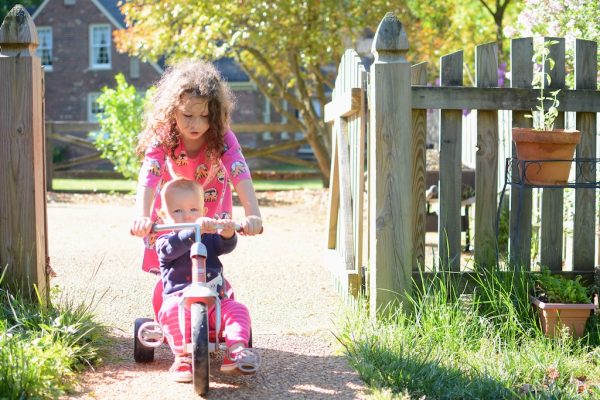 I will say it over and over, I will never tire of reminding her. This is a meandering path she has to walk on her own, but I will never tire of leaving guideposts. These questions are big, complicated, nebulous, and life-long. My prayer is that she won't look to the mirror for answers, but will turn to the Truth that is secure, and does is not dependent on her reflection or the opinion of others.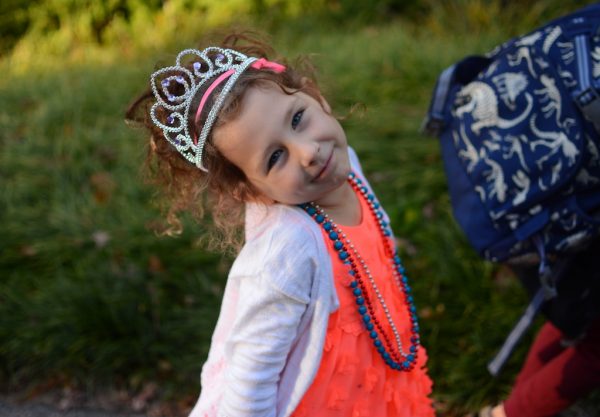 Mary catches me watching her look at herself in the mirror, and I can tell she's a little embarrassed. "Makeup is fun, isn't it?" I ask her. She nods. "I love spending this time with you."
Mary is kind, smart, creative, sensitive, and a wonderful friend. She cannot hide her beauty, which bursts out of her in all the colors of joy, happiness, disappointment, frustration, confidence, fear, determination, and love. Because of these things, because of the infinitely unique way God knit her heart and curled her hair, she is beautiful.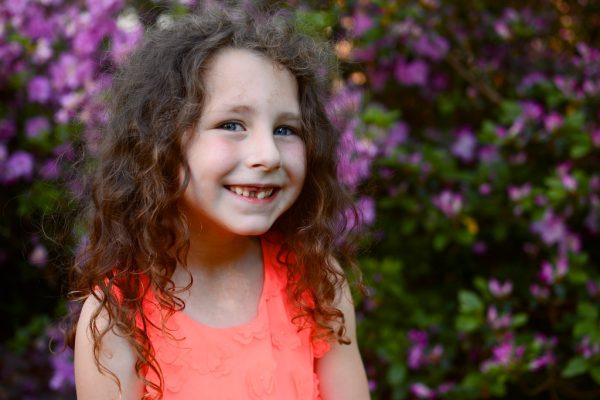 Note: Mary chose all the photos for this post, her favorites of herself in the past year.