I've spent the last few weeks feeling a bit sad, a bit in disbelief. Soon my fourth baby will turn one, and then she won't be a baby anymore.
Perhaps it will surprise no one at all to find out that I'm feeling very, very sentimental about this milestone. This time last year I was counting down the days to her arrival, wishing time would speed up. Now I'm doing the opposite, willing the days to slow down. As long as I can I'll tell everyone who asks that she's 11 months. Not 11 and a half months. Definitely not almost a year.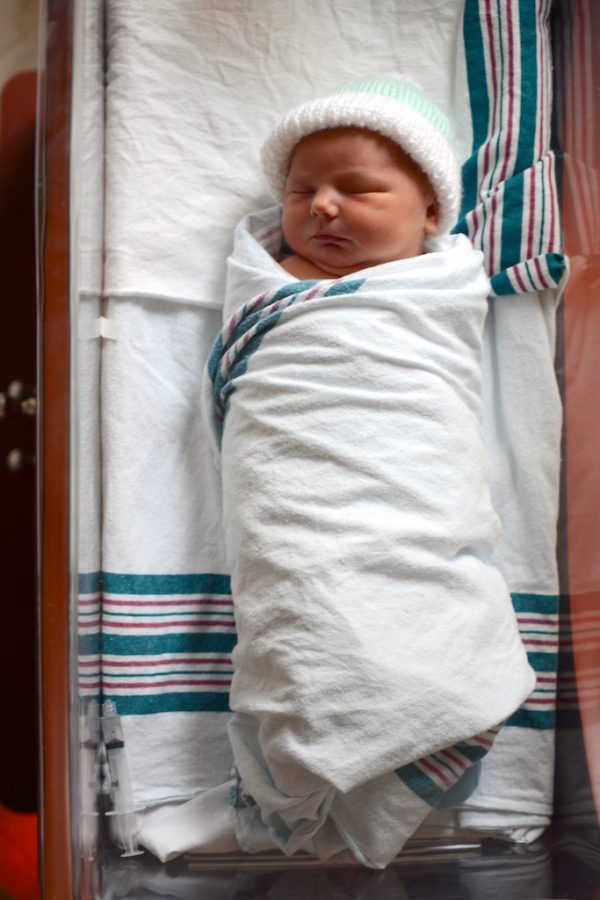 When I think about the first year with a baby, the word that comes to mind is…absurd. Maybe that's not what you expect from a sentimental drone like me, but just think about it. Attempting to bend the adult life around the needs of a newborn, all of the rearranging of schedules and priorities, the giant contraptions, the worry and anxiety, the low lows followed by inexplicable highs. It's all insane, absurd and unique. Every moment is singular, followed by another that arrives and vanishes. One version of your baby replaced by the next over and over and over.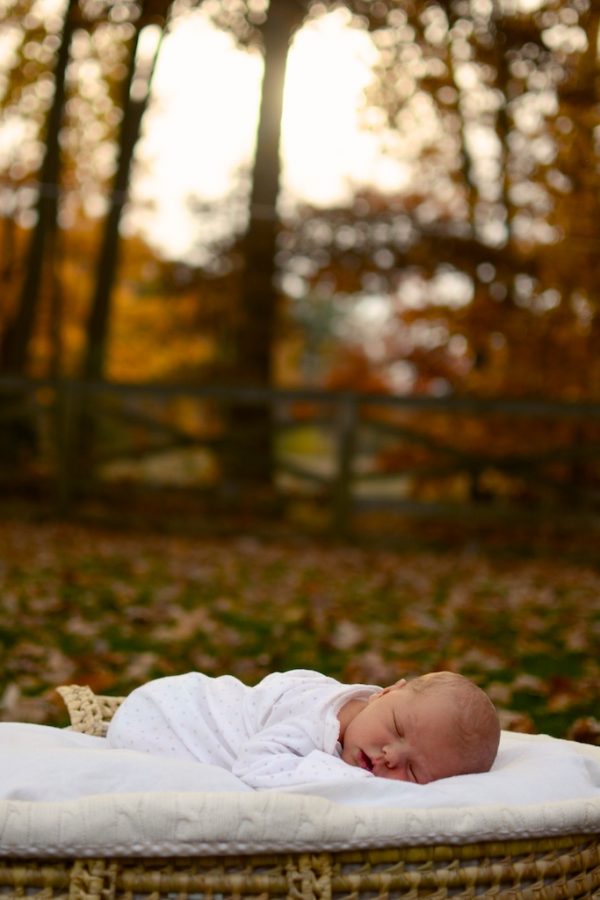 The first year is phenomenally challenging and beautiful, but when you shake it all out and hold it up to the light, the memories that shine brightest are the happy ones. It is a gift to watch a child literally discover the world, its textures and sounds — the taste of avocado and fistfuls of grass in the backyard.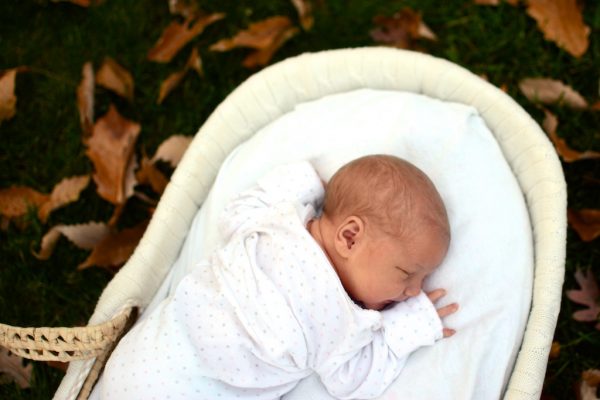 This year I have tried to slow down, to savor. I have done my best to enjoy and acknowledge Anna's babyhood — to fully breathe in her newness. To kiss her, to cuddle her, to memorize the softness of her skin, the sound of her babbling, to soak in the feel of holding her in the middle of the night, rocking and nursing her while the rest of the world is asleep.
And also, I have tried to allow her to be a baby. With my second and third babies, I felt such pressure to project them into the world of their older siblings. They were sidekicks to their toddler siblings, off to preschool and the museum. I shortened their naps to take them to playgrounds where they couldn't play with friends that were years older than them.
I haven't done that with Anna. I've been protective of her schedule because I wanted to give her the luxury of an uninterrupted morning nap, the sort of thing only first babies fully experience. She gets schlepped to the bus stop twice a day and gets exposed to all the germs the big kids drag in, the least I can do is give her a decent nap.
Though I feel like I've fully savored this last first year, I'm still sad to see it go. When Anna is done with receiving blankets and swaddles, so am I. Every time she moves out of a phase, our family says goodbye to it forever. Soon there will be no more fuzzy bald heads crawling around in footie pajamas.
It's all good, I know. I acknowledge that every milestone comes with celebration and joy. They can exist together, sadness and joy. When we sing happy birthday I know there will be tears in my eyes equally owed to sadness and joy; reflecting on the year behind us and overwhelmed by the blessing of watching her grow.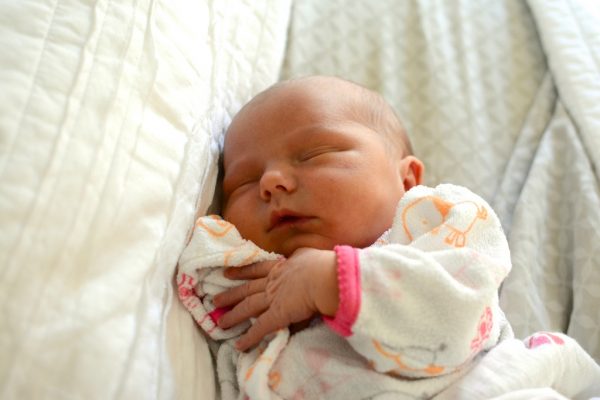 When I celebrated my first baby's first birthday, I sent actual paper invitations in the mail. I made decorations, themed snacks, and a cake so complex that I practiced it a few weeks ahead to make sure I got the recipe right.
The biggest difference, though, is that when David had his first birthday he seemed so old. He seemed ready to be one. It does not make sense to me that Anna will be one.
Anna's birthday will not have the fanfare of the first child's, but there will be plenty of excitement, and a lot more fun.
She will not have a homemade bunting, but she will be surrounded by a bunch of siblings unable to contain their excitement as we hand out cupcakes. Her siblings are walking proof that kids grow, but no matter how many birthdays pass, they're always, always Mama's babies.