The calendar says it's fall but it was 90 degrees outside today and my kids swam in the pool.
It's hot, humid, the leaves are all on the trees, but it does feel like fall in one very key way: we've been sick for the past five weeks.
This is Thomas doing jumping jacks to prove to me that he's not sick.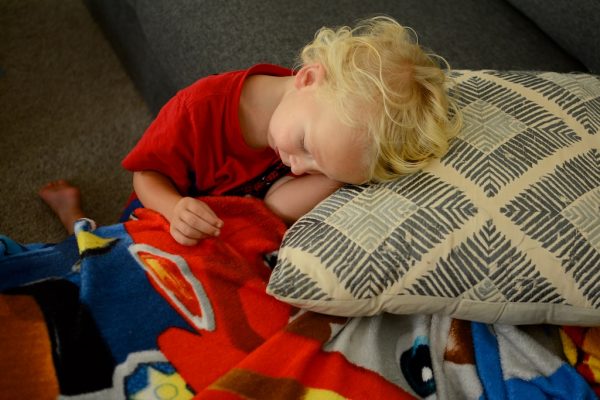 Thomas had a serious fever-craving for cheddar and sour cream chips, and begged me to take him to Lowe's to get some. I said no, because he was sick. (And also because, Lowe's? For chips? I'm sorry, is this a Bob the Builder episode I missed?)
To prove to me that he was NOT sick, he told me he was going to do jumping jacks.
"Mommy," he said after sliding off the couch on to the floor. "This is haaaard."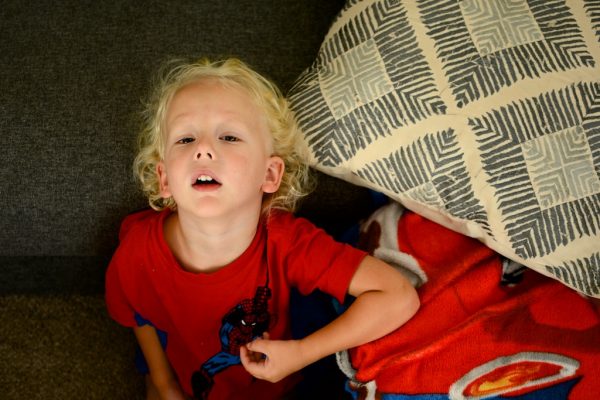 Since the very whiff of kindergarten orientation entered my home, we've had three bouts of the stomach bug, a 4-day fever, a 5-day fever, a 3-day fever, strep throat, croup, an ear infection, a case of laryngitis, and one very, very stuffy nose. What is going on?!?!? WE TAKE PROBIOTICS!
The optimistic side of me is hoping that maybe we're just getting it all out of the way early. We'll start the school year with a bang and then sail through the winter months.
The pessimistic, realistic side of me says we're just getting started.  We have too many immune systems to manage. Maybe we should just homeschool our kids in the mountains. But then with our luck we'd probably end up with scurvy.