This summer Anna blew through baby clothes sizes so fast I could barely keep up. 6-9 months, 9-12 months, 12-18 months. "Hmmm, this can't be right," I thought when shimmying a pair of 2T leggings on my 11-month old baby.
I kept a very weather-inappropriate fleece sleeper in Anna's drawer all summer because I wanted to take a picture of her in it before she grew out of it.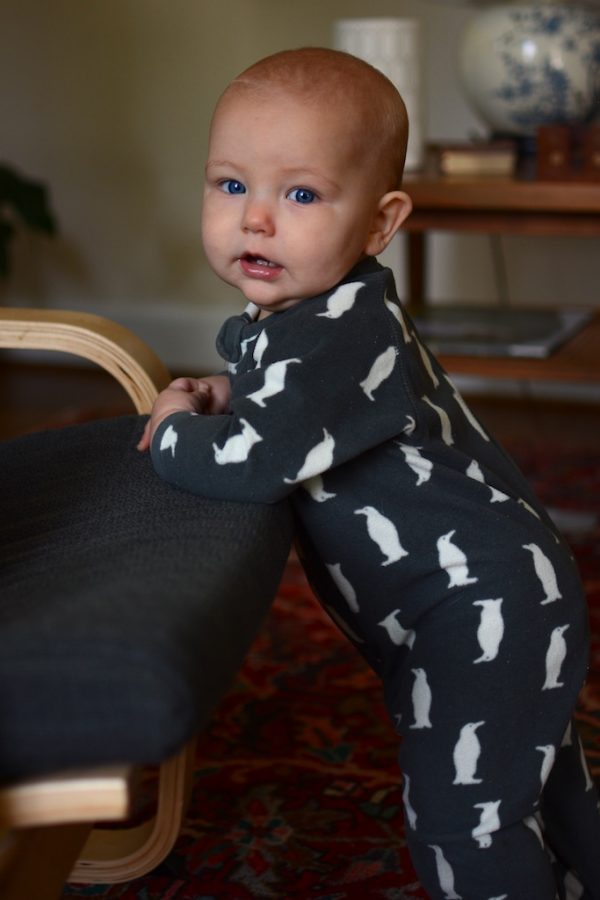 The fleece is a sleet gray/navy blue sleeper with penguins on it. It was a hand-me-down from my sister that all of my babies have worn, except for Anna. It was one of my favorite sleepers because it seemed to fit them really well, so I dressed them in it a lot. (Shout out to Land's End for making a product that survived seven babies during the crawling phase.)
Anna never wore it because it fit her during the summer, when it was exactly 700 degrees with 3000% humidity. Not fleece weather.
A lot of clothes have been like that. Ay other babies were spring/summer babies, so they wore a lot of the same things. Anna was too tiny for the First Christmas jammies that my other babies have worn. She's almost too big for the bear bunting. She'll fit into Mary Virginia's breezy, smocked summer dresses sometime in February.
I finally remembered to dress her in the penguin fleece this month, and was so excited to see that it fits; maybe she'll get a little wear out of it after all.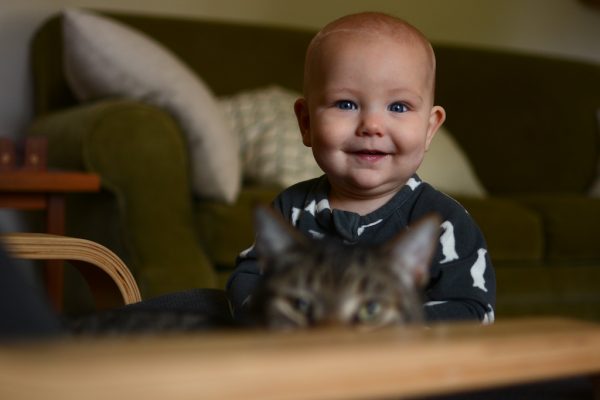 Because of seasonal differences, and because not much can survive the wear an tear of four babies, there are only a handful of things I've used for all four. Someone handed down an ugly bouncer with primary colors and giant plastic cartoon animals that still sings the same annoying song it did when I inherited it in 2011. My cloth diapers, swing, BOB stroller (we upgraded to a double BOB after Mary was born but has EASILY more wear and tear than any other baby item), Moby wrap, baby monitors, and Pottery Barn Kids crib sheets have all survived. The pair of StrideRite shoes my other babies learned to walk in, our infant carseat, high chair, and my waistline have not fared as well.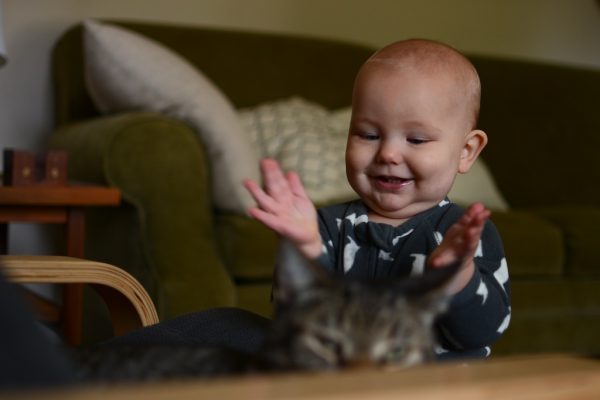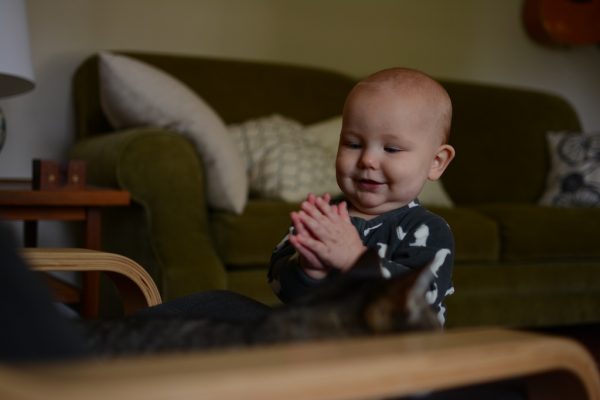 All four of my babies have blue eyes, bald heads, rejected pacifiers, and sleep through the night when they darn well please. They cut teeth right on schedule, are prone to high fevers, and if Anna is like her siblings, she'll walk around 14 months. They all smile biggest for their Daddy, their favorite family member is our cat, and they believe that Mommy is the only person who can do anything at all for them, even if Daddy is standing RIGHT THERE.
And also, of course, they're all absolutely and completely different in every single way.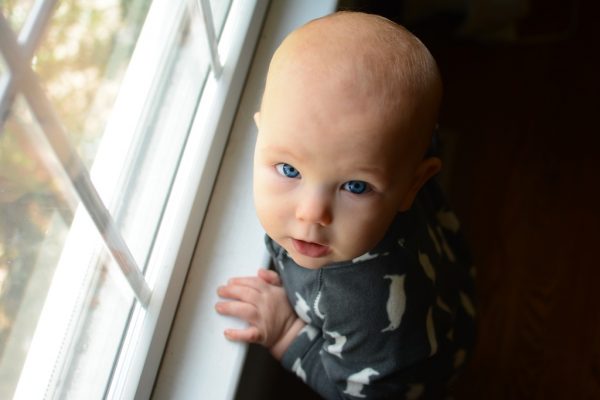 For comparison sake, David in penguins, Mary in penguins, Thomas in penguins