This post is sponsored by MobilityWare but the content and opinions expressed here are my own.
I have four young kids, so to say I'm busy is an understatement. I have almost no free time, and if you don't believe me, I'd like to call to the witness stand: my laundry pile, my junk drawer, my weed-infested flower beds.
Even though I have a lot to do, I also have a lot of down time. Waiting on the stairs for my kids to fall asleep every night, the preschool pickup line, and my biggest, most idle chunk of time — nursing my baby in the middle of the night.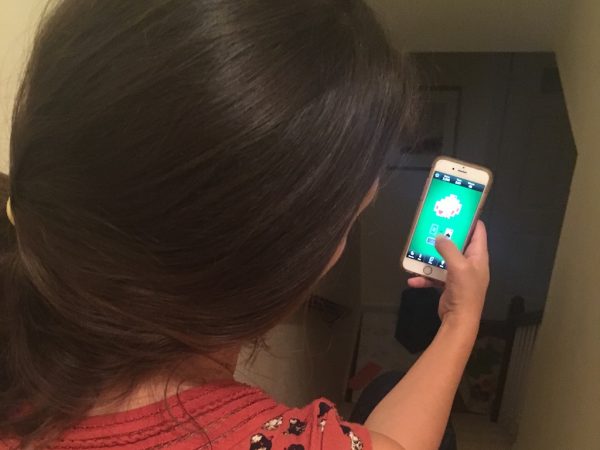 I'm awake and no one else is. It's dark, I'm exhausted, no one is posting on social media, and there is absolutely no one to text. (In the past I've a friend with a parallel sleepless baby, and I REALLY recommend it. Being awake in the middle of the night is so much more bearable if you can be texting sad-face emojis back and forth.)
My favorite way to spend those lonely, long hours is to play Pyramid Solitaire on my phone. The app is free, fun, and is just challenging enough to be engaging but not frustrating, and also keep the brain sharp. My only warning is that you have to be careful to not cheer when you hit a high score; that'll wake the baby.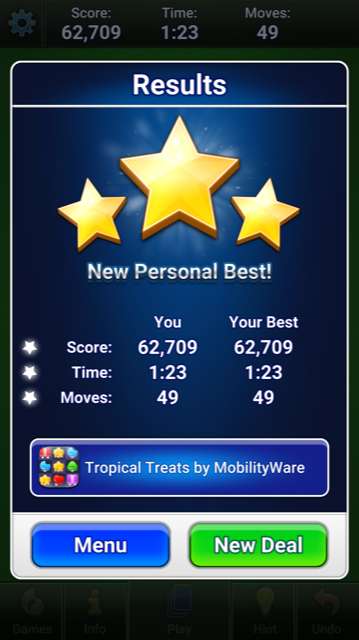 I remember my dad teaching me to play Solitaire when I was a kid — lining up the piles of cards and showing me how to group them, and then the game was one of my favorites when we got our very first desktop computer. Now I can play this new version of Solitaire whenever I want, right on my phone.
Pyramid Solitaire is the fastest growing title in MobilityWare's suite of classic card games. The goal is to clear the pyramid by matching pairs of cards that equal 13, all while racing the clock and working toward a high score.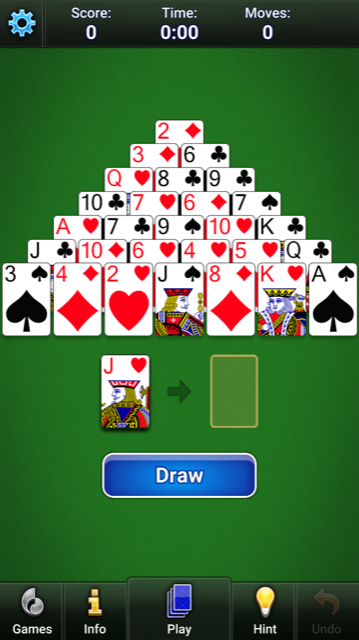 Each game only takes one to two minutes, so I have plenty of time to play a few hands while I wait in the car line. But it's captivating enough to keep me dealing over and over through a long midnight nursing session.
I don't know what I'm going to do when the baby finally starts sleeping, though.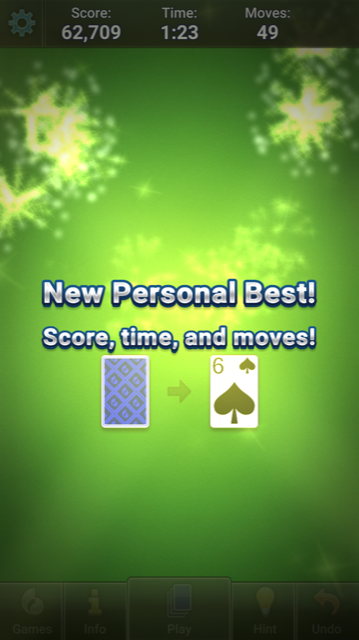 Oh, wait, yes I do. I'm going to bust through a new high score. I can't wait to see how awesome I am at this game once I'm finally getting some sleep!
Click here to try Pyramid Solitaire for yourself!