What to get the girl who has everything?
No, literally. She has everything. She has blocks and dolls and markers — and a LOT of things she shouldn't have. Anna is surrounded by hundreds of knick knacks and tchotchkes that are all age inappropriate. She likes her siblings' toys but they don't really engage her the way actual toys made for a 13-month old do. (Partially because she's constantly getting ushered away from their things.)
So what's on her Christmas list? The answer, of course is diapers.
DIAPERS! SIZE 5!
I kid, I kid. Because no one wants to be the lame aunt giving DIAPERS for CHRISTMAS. Instead, the best possible gift for a little, curious baby on your list is a toy that is interactive, fun, and developmentally appropriate.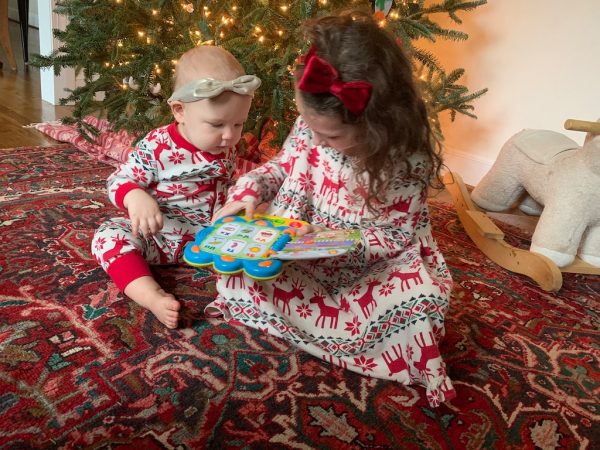 This year for Christmas, we're getting Anna a few toys that are just for her from KiddoLab. We got this fun interactive talking book from that teaches letters, shapes, objects, and word recognition.
KiddoLab is a new brand of toys that provide babies with a solid foundation for the development of early skills during play. They have a great selection of fun, exciting toys for babies and kids.
Anna loves it. She isn't talking yet, but she already loves turning the pages and pressing the buttons, the sounds and the lights. She loves the pictures, and the size is perfect for her to hold and manipulate on her own.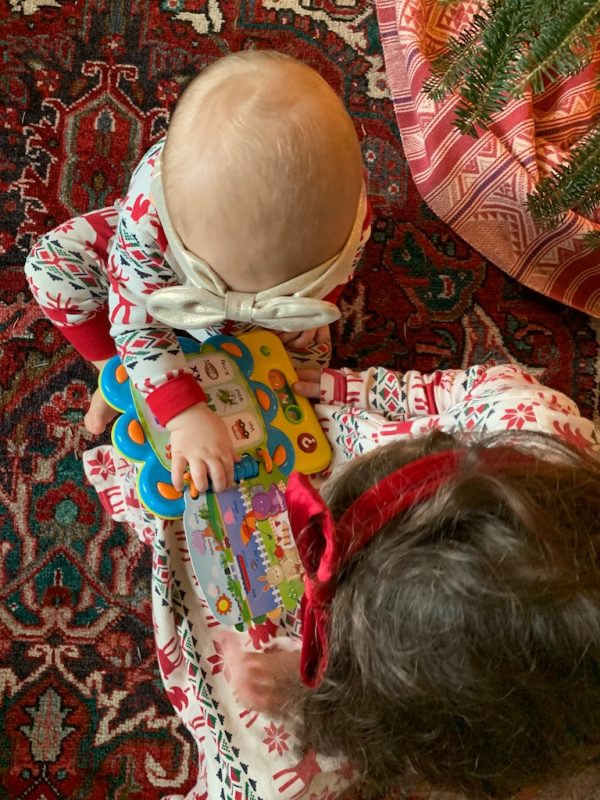 Of course, she'll like it a lot better once her big sister gives her a chance to play. You know, her sister whose toys are strewn across the playroom? The ones Anna isn't allowed to play with? Mary is 5 and a half and I'll be honest, she likes playing with the KiddoLab tablet about as much as Anna. Win-win.
Visit KiddoLab for fun, educational toys that are designed to inspire learning through play. Get 25% off with the code KRIEGER25, and free shipping on orders over $50.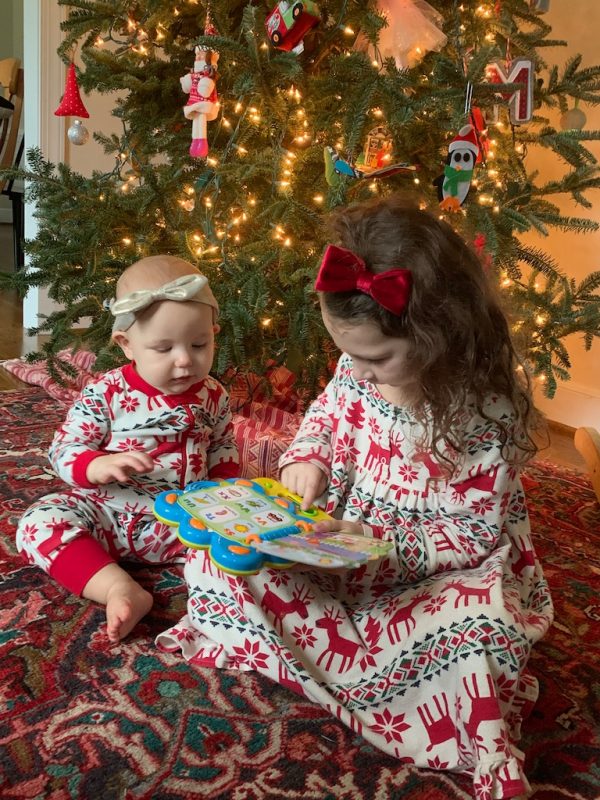 Visit the KiddoLab website for a WEEKLY product giveaway and a grand prize trip to Disney World in May.
This post is part of a partnership with KiddoLab,  but all opinions are my own.