This post is sponsored by Degree Women but the content and opinions expressed here are my own.
I regularly walk around, unwittingly, with stickers on my clothes. At the beginning of this month I hosted a birthday party with a nursing pad sticking out of my shirt.
Whatever, my look is "discombobulated mom of four" and it's something I commit to hard. 
The truth is, even though I'm postpartum, tired, and have four kids trailing behind me, I'd like to be chic every now and then. It's just that it feels like I'm swimming upstream, ya know?
That's why every routine — from brushing my teeth to putting an outfit together — has to be quick and easy.
When I run out the door, I might have only spent 30 seconds getting ready, but I know my deodorant isn't giving me away, because Degree UltraClear Black+White Dry Spray Deodorant goes on instantly dry for a cleaner feel.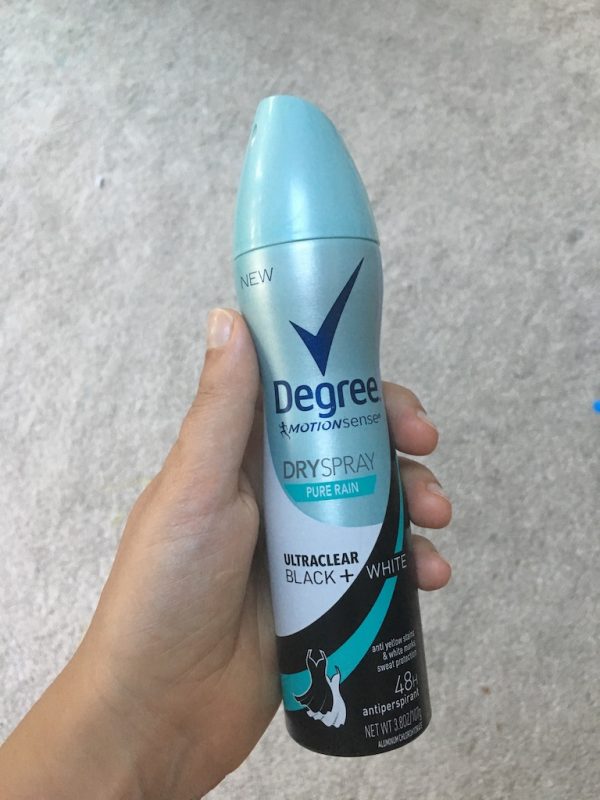 My FAVORITE part is that it protects against white marks on dark clothes, and protects against yellow stains on light clothes. So, for example, when I go for a run on a humid day and then change into fancy clothes with just enough time to nurse the baby and make it to Muffins with Mom at preschool, I don't have to stop to check for white marks.
I might have to worry about tucking my skirt into my waistband, or my daughter apporving of my outfit. But that's a different issue entirely.
Degree UltraClear Black+White Dry Spray Antiperspirant Deodorant is dermatologist tested, alcohol-free, and gives up to 48-hours of protection against wetness and odor.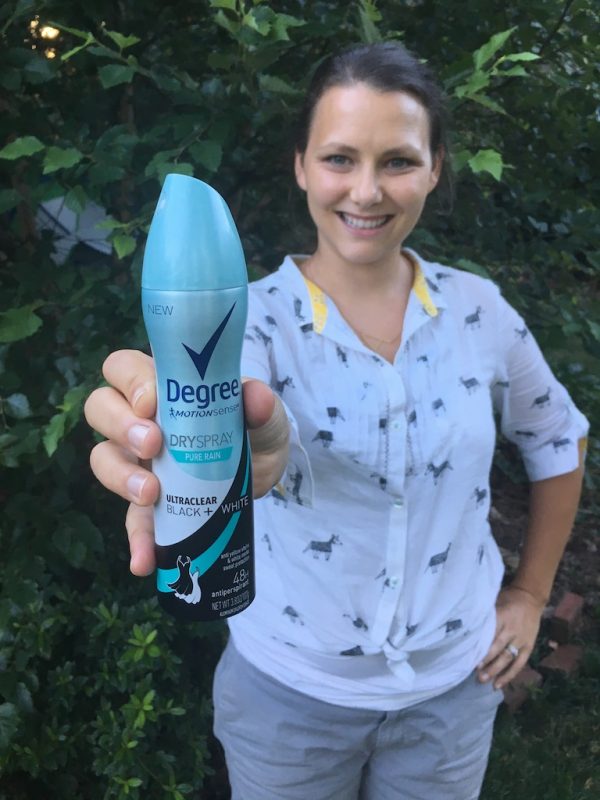 Grab Degree at your local Wal-mart, and use the Checkout 51 app for $1.50 off your purchase.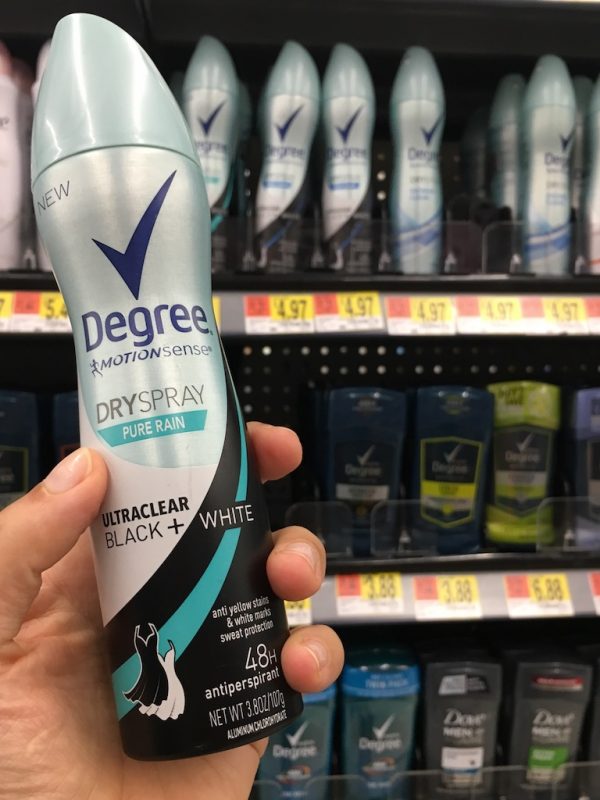 If you're not familiar with Checkout 51, it's a free grocery savings app that helps you save on the brands you already purchase and love.
How to use CHECKOUT 51:
Browse offers (updated every Thursday)
Buy your favorite products
Use the app to take a photo of your receipt
Earn cash back! Once you've earned $20 in savings, cash out and Checkout 51 will mail you a check.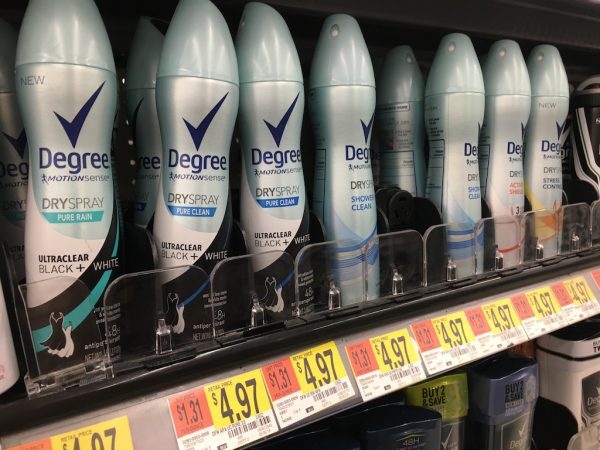 Click here to learn more about Checkout 51, and save even more on Degree Women UltraClear Black+White Dry Spray Deodorant.
SaveSave