One thing my kids and I have in common: we both love treats. I love celebrating, making ordinary days special. I love baking half cakes for half birthdays, and surprising the kids with a dollop of homemade whipped cream on their pancakes for absolutely no reason at all.
One of my kids' favorite treats is juice; we almost always have juice at birthdays and parties, but they beg for it whenever it's an option. Even though I'm a treat-loving mom, I always balk. So many juices are mostly sugar, they're practically like drinking dessert. So when they do have juice? I always water it down.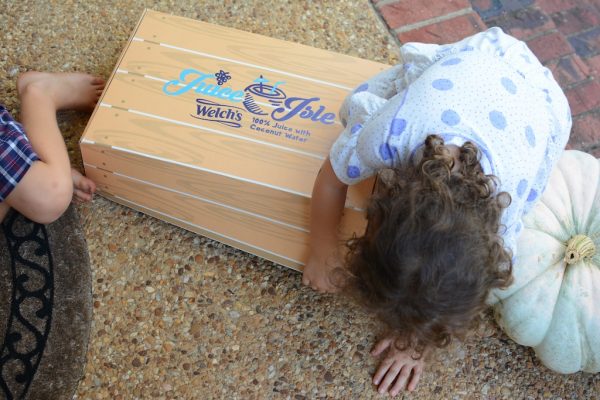 We were all delighted to try Welch's brand new juice that doesn't need to be watered down because it's already been watered up. Welch's 100% Juice with Coconut Water has the great taste of 100% juice with 30% less sugar. This juice has the added health and hydrating benefits of coconut water, with NO added or artificial sugar, no artificial flavors, and TWO servings of fruit in every 8 oz. glass. Plus, it's made from grapes grown by farmers in the U.S.A.
But, to be honest, my kids actually don't care about that any of that. They just love that it tastes good.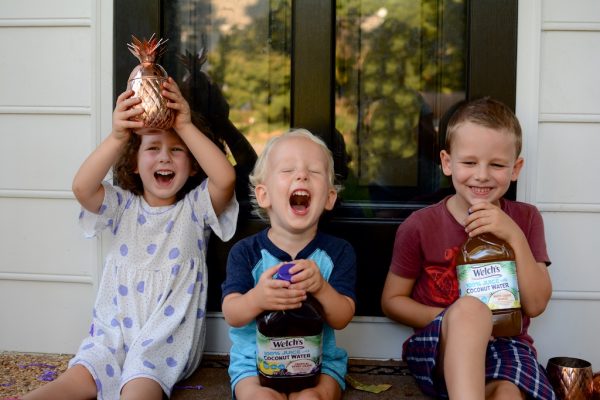 As a mom of three very, very picky eaters, I'm always trying to amp up the nutrition in the things they will eat. That's why I put pureed veggies in their pancakes (with whipped cream on top!) and spinach in their pizza sauce. I love when I find a product like this, that my kids love and I feel good about giving them.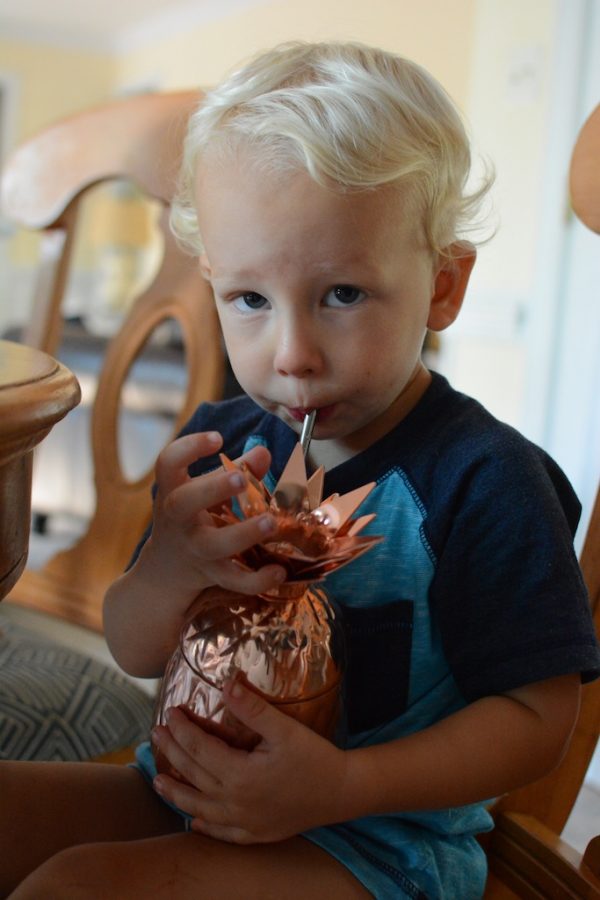 There are two flavors to choose from, White Grape Mango, and Tropical Berry Grape.
Having delicious juice with an afternoon snack, in our smoothies, or made into Popsicles is exactly the kind of thing that makes a normal day special.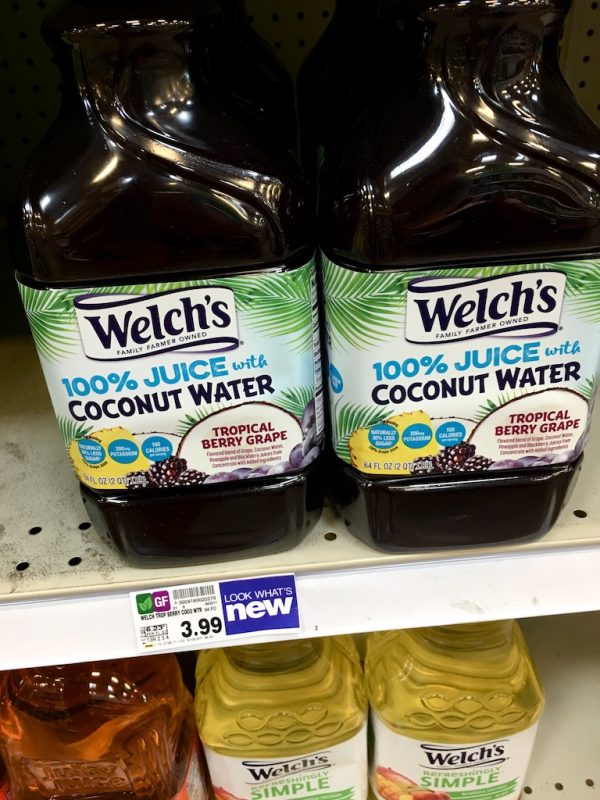 Click here to see where you can buy Welch's 100% Juice with Coconut Water. Which flavor is your favorite?