Wanna hear something crazy?
I ate my first Twinkie in adulthood.
I know, call the police. My parents withheld Twinkies. I also didn't know J.Crew was an actual store (I thought it was just mail order) until I was in college. I first heard the words "Pottery Barn" after I moved to Richmond, and assumed it was some junky retro store. I could go on. These things happen when you grow up in the country.
The point is, I had a Twinkie as an adult, and since then I've learned that Twinkies are an awesome canvas for great desserts. Wanna see what I mean? CLICK HERE.
I made cinnamon bites with Twinkies, and it's one of the easiest, yummiest desserts I've ever made, and you don't have to turn on the oven.
Did you know there are a ton of Twinkie flavors these days? There are chocolate cake Twinkies, chocolate peanut butter Twinkies, and even Twinkie ice cream cones.
To make this recipe, I started with ye old tried and true classic Twinkies.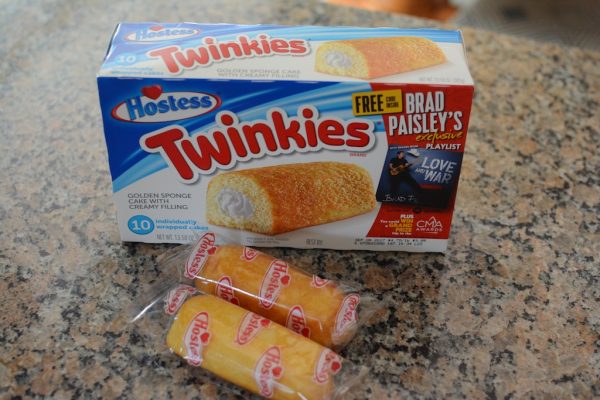 You don't need any special ingredients for this recipe, which is a huge plus in my book.
Start by cutting the Twinkie into little nugget-sized bites. You can just use a butter knife, which is also a plus for me since I'm still a little leery around blades.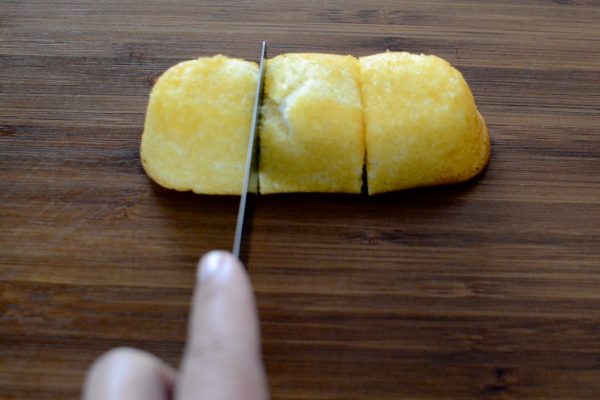 Viola!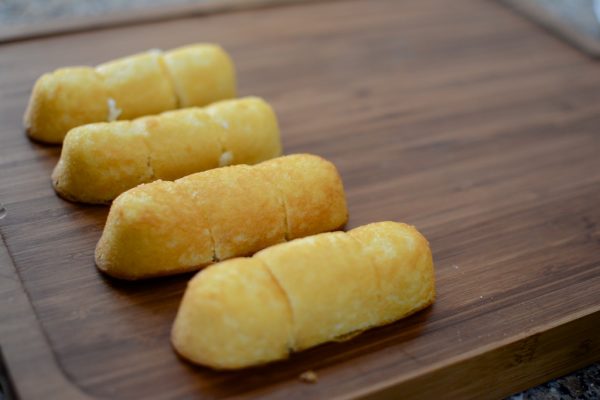 Next, mix some cinnamon sugar in a bowl. I used 1 T cinnamon and 1/4 cup sugar, but you can adjust the ratio if you like.
Mix it around until all sides are coated.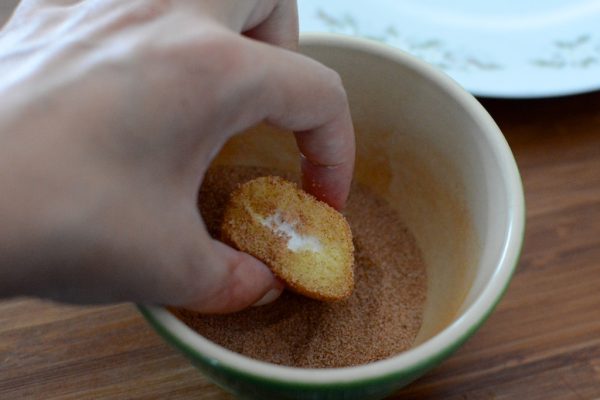 When you finish one, this is actually a great time for a taste test. You know, just to make sure you have the method down.
Unrelated: See below. Doesn't it look like my thumb was amputated? IT WAS NOT. I tried really hard to hold the Twinkie with my (unmarred) right hand and take the photo with my left hand, but it's just way too hard until I regain more strength. Until then, don't let my scar distract you from THE TWINKIE!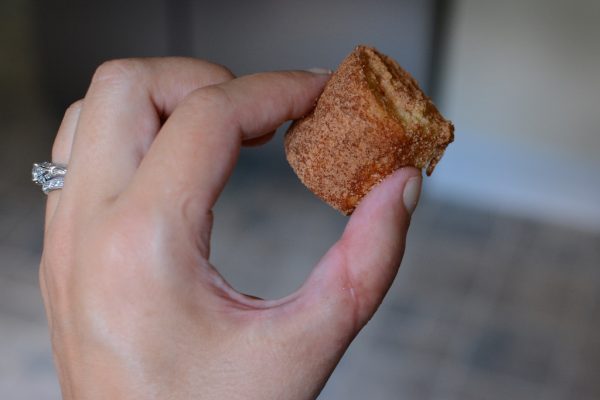 Now coat the rest. You can put a bunch of the Twinkie bites in the bowl at the same time, or even put them in a sealed container and shake it until they're all coated.
I chose the two-by-two method.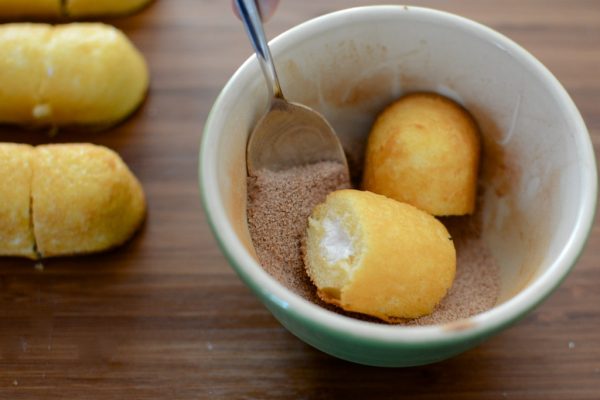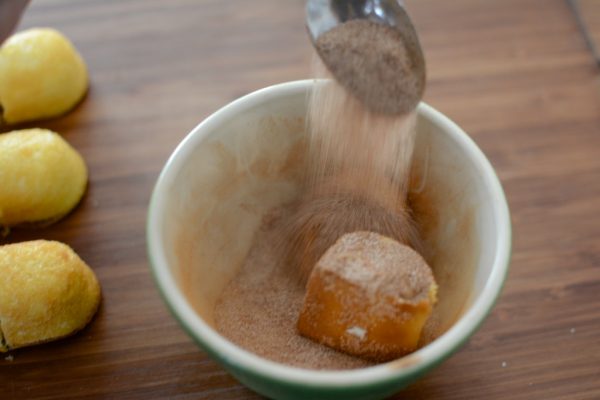 The fudge covered and chocolate cake Twinkie varieties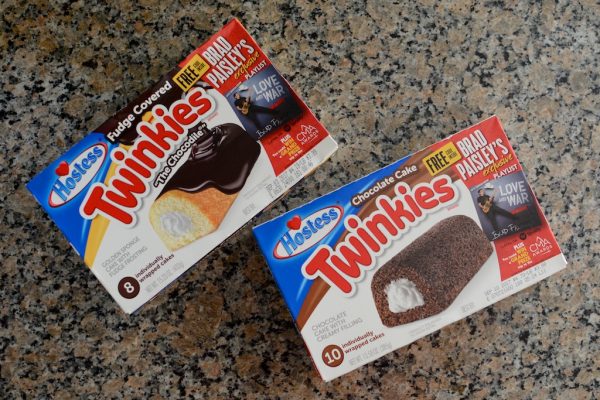 The line up!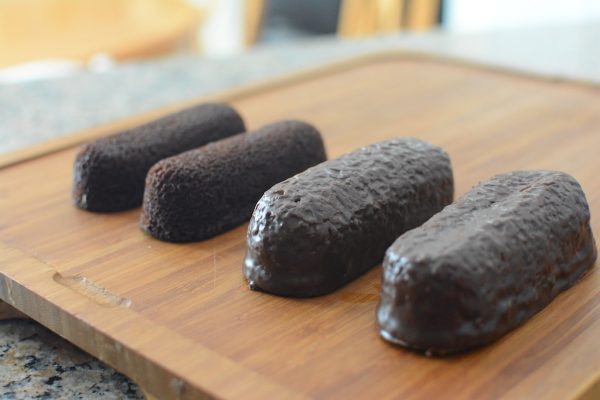 And the finished product.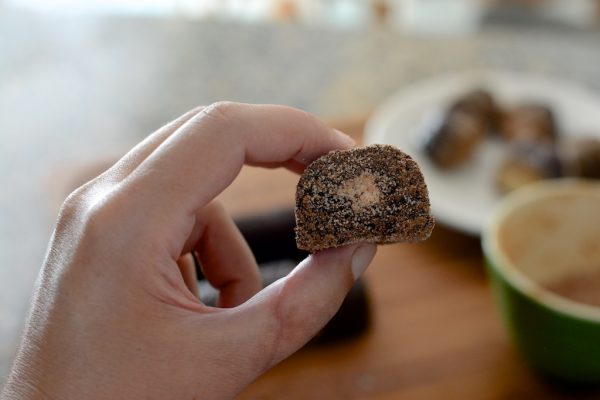 I make them using the exact same technique, including taste-testing after the first one or two — quality control is very important.
When using the fudge covered Twinkies, I like to only coat the exposed cake part, as seen below: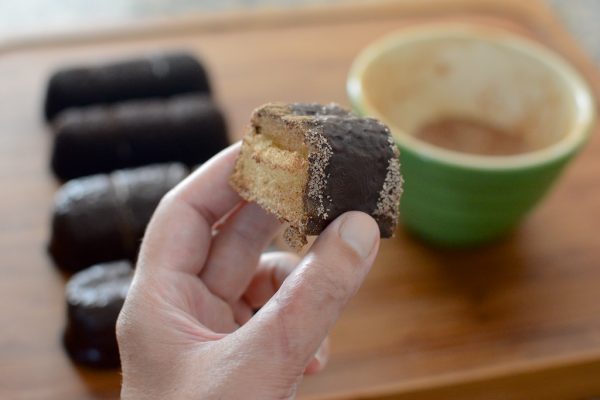 That's it! You're done! A delicious, no-bake dessert that's special, fast, and EASY. I think they're especially good with morning coffee, or nestled inside a bowl of vanilla ice cream.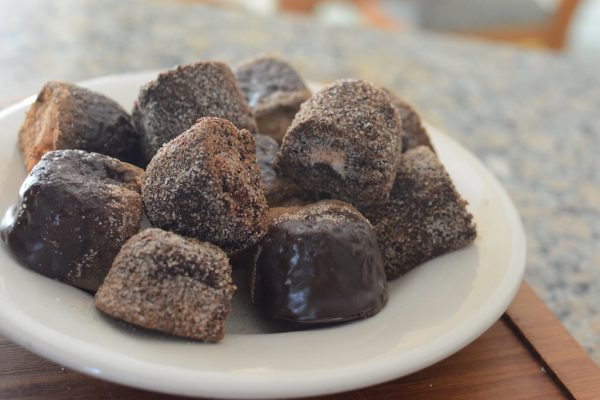 Just make sure you get them quick because, um, they disappear fast.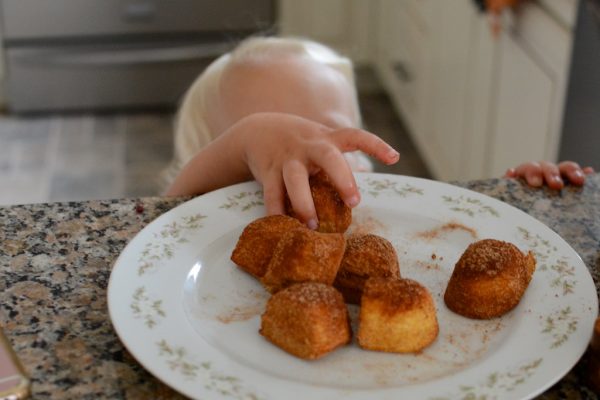 See more Twinkie inspiration at the Hostess Facebook Page
No-bake cinnamon sugar Twinkie bites
Ingredients
Directions
Combine cinnamon sugar in a bowl until completely mixed. Cut Twinkies into bite-size pieces (about three pieces from each Twinkie). Roll Twinkie pieces in cinnamon-sugar mixture until well-coated. Store in an air-tight container.