This post is sponsored by The Libman Company but the content and opinions expressed here are my own.
[CLICK HERE] to learn more about The Libman Company and get a $3-off coupon when you sign up for their newsletter.
As proof that literally everything can be divisive among moms, here's an example of a seemingly innocuous thing that's divisive among moms: Play-Doh. There are moms who actually hate Play-Doh. Maybe you're one of those moms? Maybe the idea of Play-Doh in your home is causing your blood pressure to rise even as you read this.
I'm a Play-Doh mom. I don't mind Play-Doh. In fact, I actually like Play-Doh. Once I gave Play-Doh as a birthday present and not two weeks later overheard that child's mom say, "UGH! I hate Play-Doh."
Whoops.
Now I actually ask permission before gifting prohibited substances.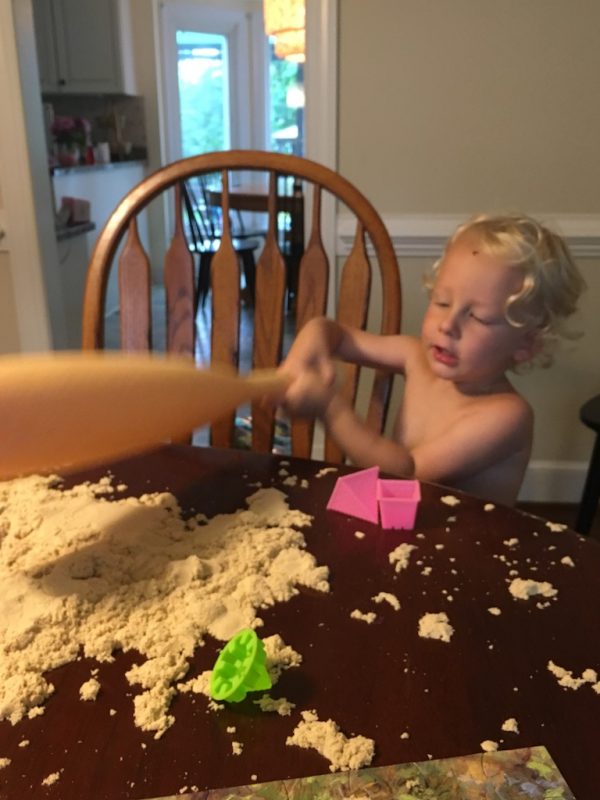 Thomas finding new uses for kinetic sand.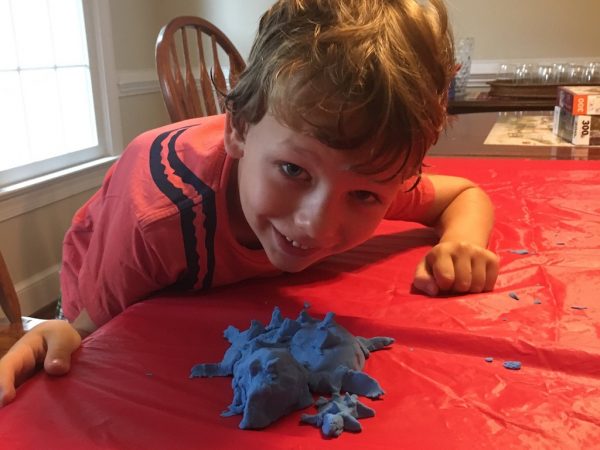 David's dinosaur creation. (If you look closely you can see the baby dinosaur.)
It's the mess that causes people to cringe, and I get it, I really do. I have a very high tolerance for messes, and so things like Play-Doh and all its messy counterparts — kinetic sand, slime, oobleck, water colors, sensory bins, and cloud dough — don't bother me at all. (Glitter, though? Glitter is in a different category entirely.)
My thought-process is two-fold:
First, I don't get stressed out by messes, especially if they're the by-product of my kids being creative.
Second, it's not like Play-Doh is hard to clean. Especially when you have the right tools, ya know?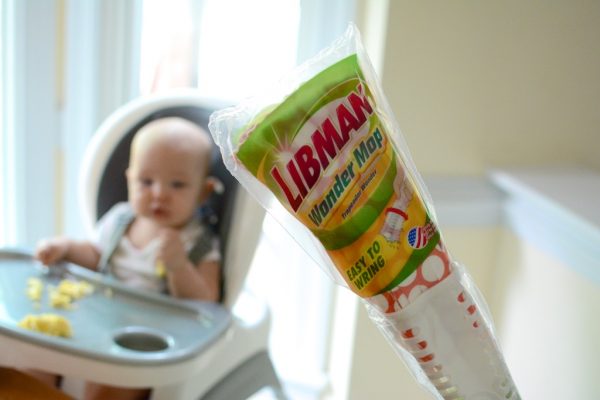 The Libman Company has everything anyone could ever need to clean up allllll the messes. For 120 years the family-owned business has offered USA-made brooms, brushes, mops, and cleaning tools.
The Libman Wonder Mop is my go-to for all of the many, many messes I encounter. From creative, messy play to keeping our floors clean after dinner with a nine-month old (there are so many messes) but it's not overwhelming with easy, convenient cleaning products.
The Wonder Mop uses a microfiber grip strips that clean 20 percent more dirt from your floors, and with the power wringer your floors will dry faster. You can use it on almost any surface, and when you're done just throw the mop head in the washing machine; it can be washed up to 50 times.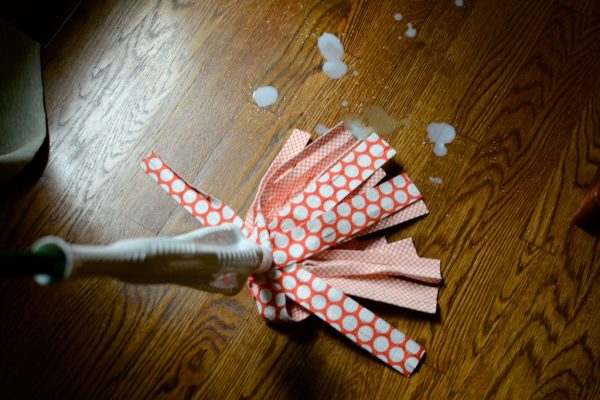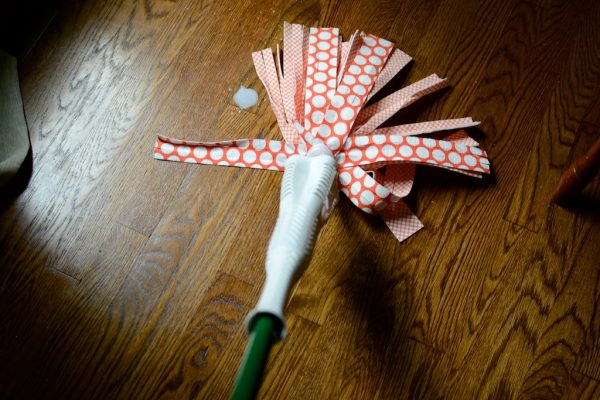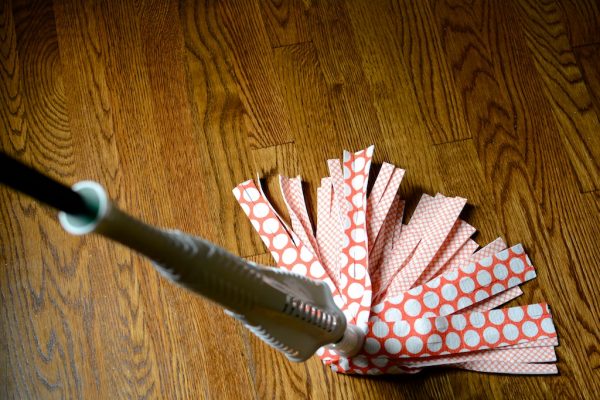 All clean and ready for the next mess. 
The Libman Company has everything you could ever want to clean up after all your kids, creativity.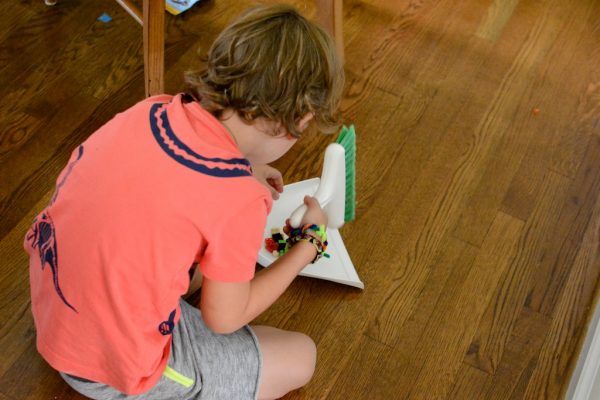 One of my favorites is this awesome dust pan, which is a great size for my kids to use after Legos, Play-doh, or for their after-dinner chores. It probably also works on glitter, but you're going to have to let me know about that one.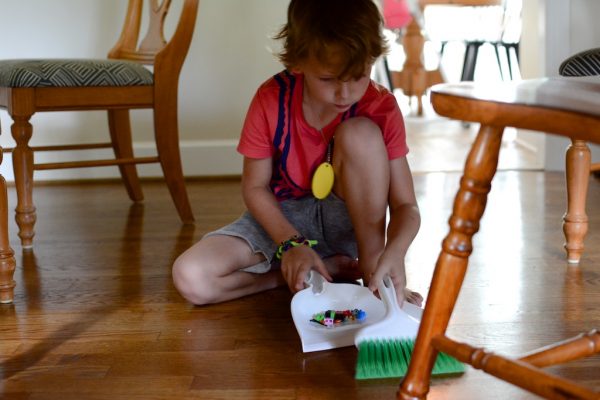 [CLICK HERE] to learn more about The Libman Company. They're offering $3-off coupon when you sign up for their newsletter.