A few weeks ago I bought this little patio set for our back deck.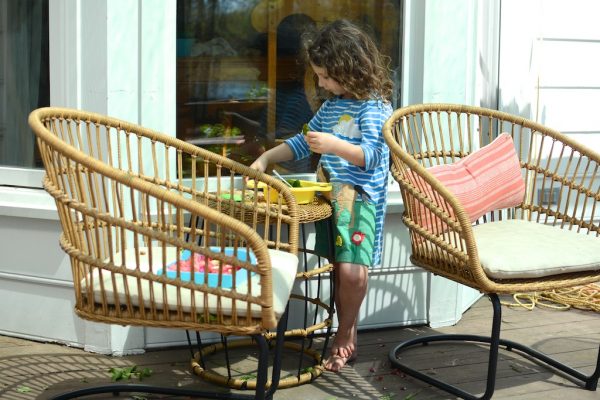 I love the design, and as it's (finally) warming up, I'm looking forward to spending more time outside. In the summer I eat breakfast on the porch almost every morning, and the deck is home base for so much of the kids' outdoor play. So what if I haven't showered, I'm exhausted, and nothing I'm wearing is clean or matching? At least my patio is stylish.
I've barely had a chance to break these in, so about three percent of me is bummed to see my new chairs covered in dirt, rocks, and smashed Azalea blooms.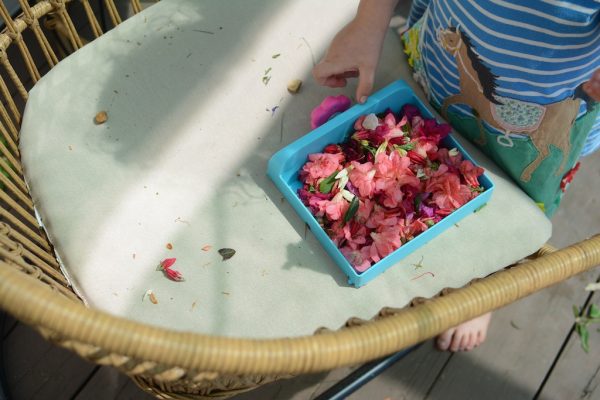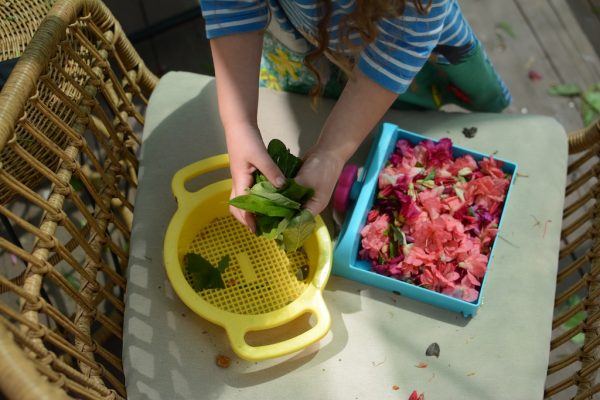 But the rest of me is delighted to see that the chairs are the perfect height and style for Mary Virginia's bloom and leaf bistro. If I'd known, I might have gotten them a long time ago.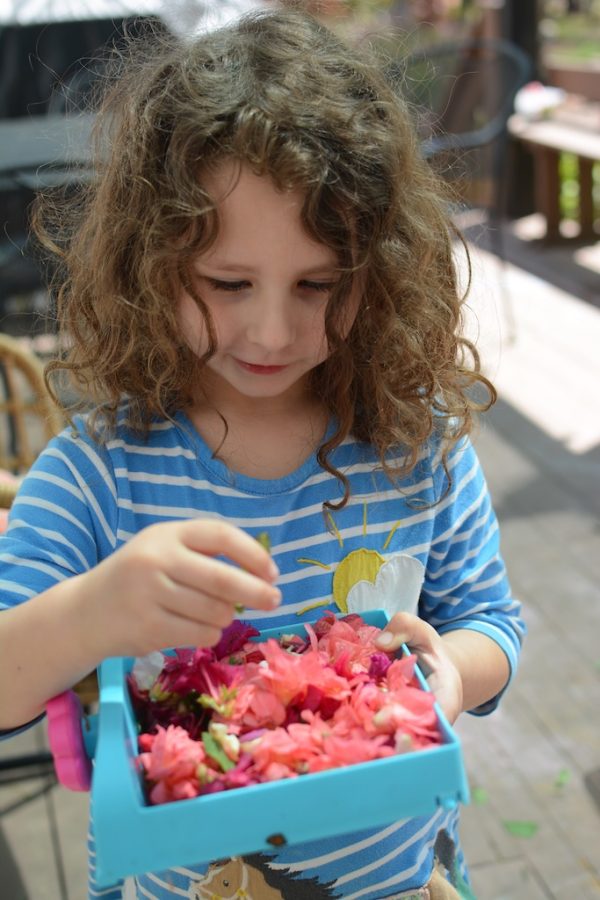 And, whatever. That annoying three percent can just chill out anyway, because I know a guy with a hose.