Last summer when we were in Pennsylvania, we visited Tom's cousin. In addition to an actual roller coaster, they also had an amazing swing set in their backyard.
We really liked the size and design of this particular swing set, so Tom made a mental note to get back in touch with his cousin after we were home from our vacation.
After several, SEVERAL phone calls (Some late at night, thank you so much for your patience, Donnie!) a few trips to Home Depot, several Amazon orders, having a few friends over to tilt and move it into place, and a full day of Tom's dad doing what can only be described as hard labor (mixing and pouring cement) — we are the new proud owners of an incredible swing set.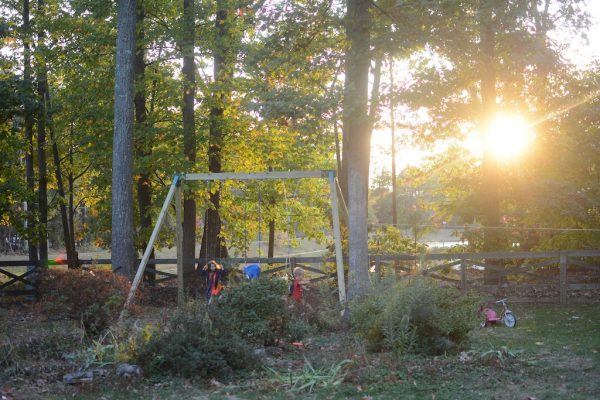 The kids love it. All the kids love it. (And there aren't many things that captures the age range and interests of all four of my kids.)
I love it because it's a starting point for playing outside. They run out to the swing set, then jump off to go climb a tree, then run over to the play house, then back to the swing set, then continue picturesque Norman Rockwell narrative of our children playing outside…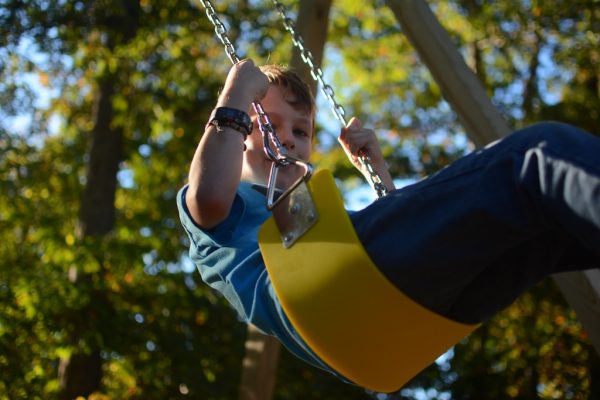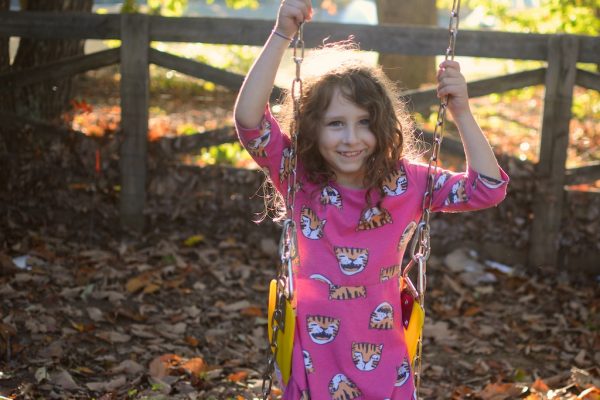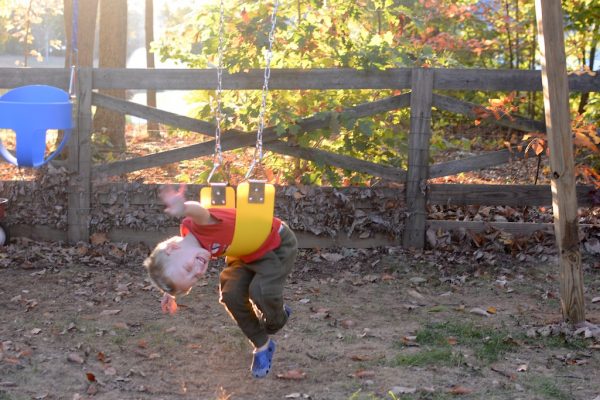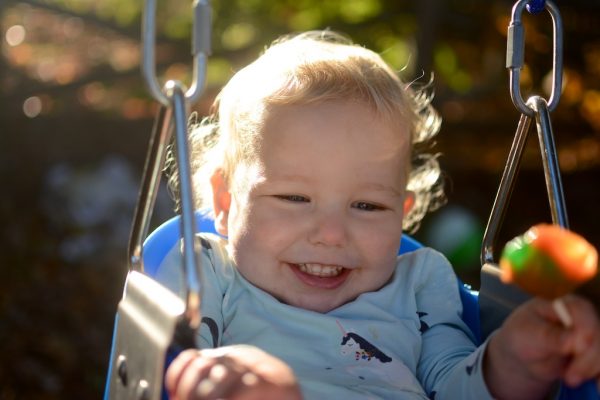 Mathematicians that are reading might have noticed that we have four children and only three swings. Tom and I realized that complicated division problem early on. We both decided that our kids will fight regardless of how many swings we have, and decided that this is one of the many, many opportunities they have to resolve conflict. How's that for optimism!?
(Shocking everyone, mostly me, it actually hasn't been TOO MUCH of a problem.)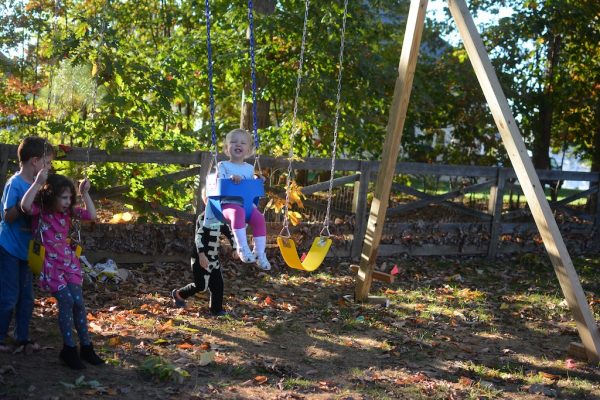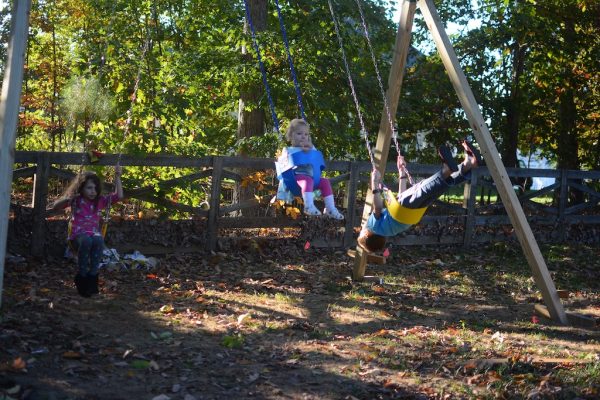 We spent a decent amount of time trying to figure out where to put the swing set. We tried a few places before we decided on its final spot. It seemed to make the most sense, doesn't get in the way of the clothes line (priorities!) and we did some complicated geometry to make sure the kids couldn't hit or jump on the fence from their swings. (Geometry, in this case, means we just eyeballed it.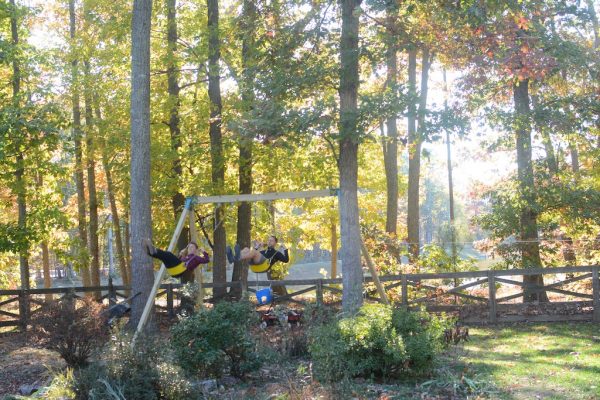 The Krieger brothers trying out the swing set.
A few days after the concrete had set, I was watching the kids swing when I realized that we put the swing set in the spot that I usually take photos in our backyard. This is just in front of the water, where the sun sets and the light is just right.
This is where we take family photos for our Christmas card, where I stage the kids' birthday pictures, and where I've figured out the exact angles necessary to get a good view of the pond but keep out all the, ya know, bright plastic kid detritus that is all over our yard.
Now a gigantic swing set is right there, obscuring my very favorite view.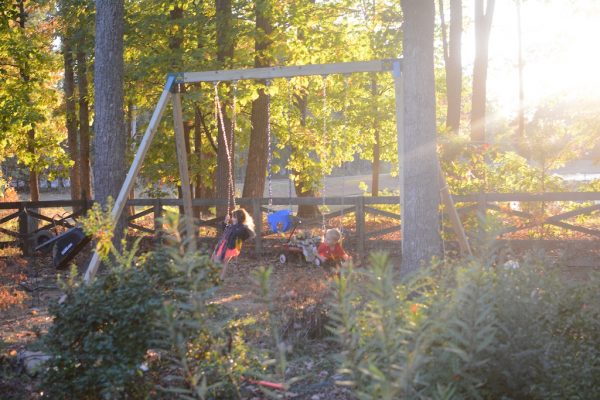 Obscuring? No, that's not right.
A bunch of kids on swings? Enhancing. Enhancing, most definitely.