Before Anna was born, I planned our Christmas card — a combo birth announcement/Christmas card with four kids in matching pajamas.
Tom's going to read that, wrinkle his forehead, and say, "You said you don't have the brainpower to make a grocery list. But you've been strategizing our Christmas card for two months?"
Yes, Tom, that's exactly the situation.
I ordered four pairs of matching pajamas TWO DAYS after Anna was born. We were all  delighted when they arrived, except we didn't get Thomas's. A week passed, then two weeks. Still no pajamas for Thomas. But do not worry! The company I ordered from is knows for quality (ahem, expensive) products and excellent customer service! This will be FINE! I spent hours on hold with customer service, and never got through. After several frustrated emails, someone working at that company finally decided, "Wow! This lady is writing the words FESTIVE and CHRISTMAS in all caps a LOT. Eh, let's send this her another set of toddler pajamas!"
When I got the shipping notice I was THRILLED and RELIEVED, until I realized they'd arrive too late.
I explained all of the Christmas card drama to Tom, who sweetly suggested we send New Years cards. Logical, sure. "But I wanted Chriiiiistmas cards," I whined.
I used photos we took earlier in the fall. Our cards are lovely.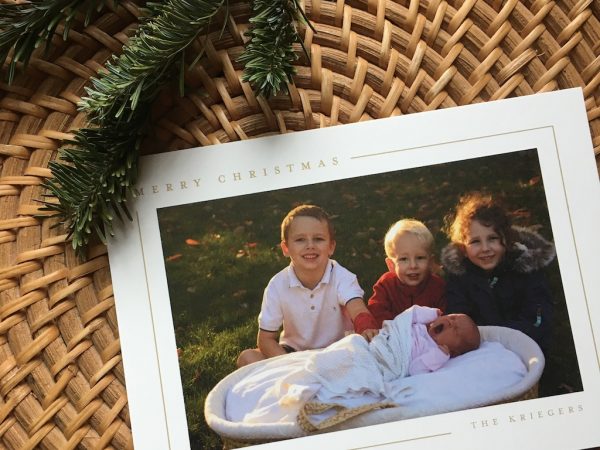 I was upset almost to a state of panic about this, which isn't like me. I'm not a planner.  I'm usually completely fine when things get up-ended and turned inside out.
But this made me feel like the universe was working against me at a time when I'm working through sleeplessness, a toddler who dumps full cups of water on the floor to get my attention, a daughter who insists on carrying around a 18″ stuffed horse, and a kid who answers all of my questions with a fart joke.
All I wanted was a Christmas card.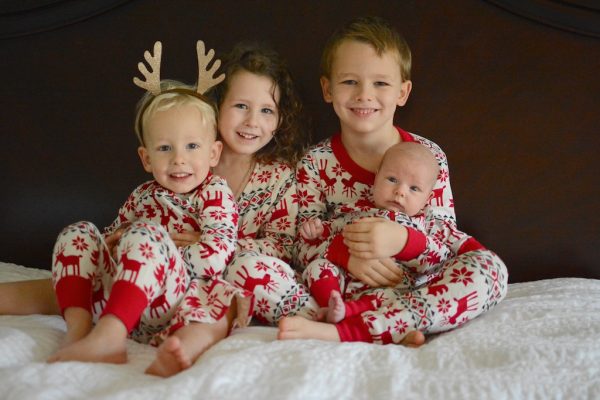 I had to order cards by December 16, and Thomas's pajamas arrived on December 18. To really add insult to injury, the kids sat for an amazing what could have been Christmas photo.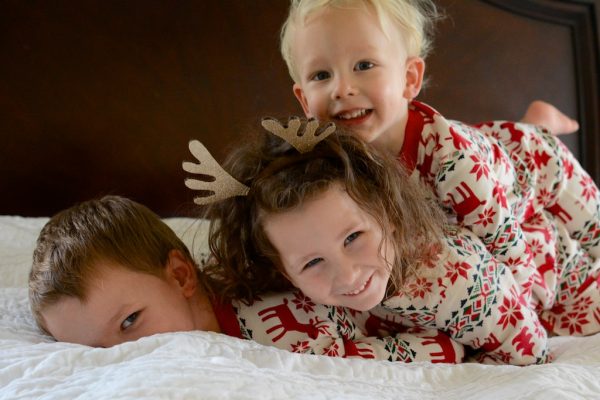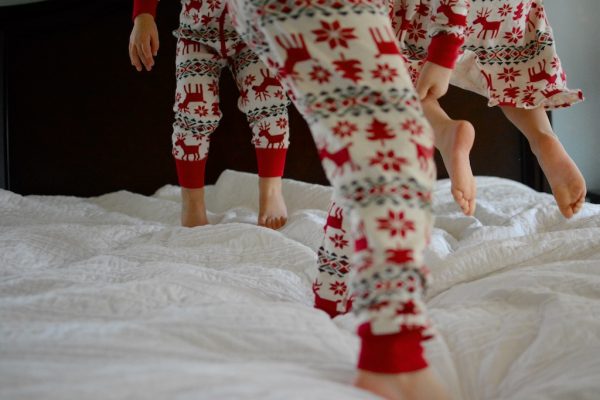 Having a newborn at Christmastime is wonderful because it's like double magic —  you have a newborn and it's Christmastime. 
But let's face facts, it's also incredibly difficult because you're extra tired and busy during an extra tiring and busy time of year.
I made lists of fun Christmas activities that I haven't touched, crafts that I abandoned before buying supplies, and three Advent calendars that never made it past day two.
We never made Christmas cookies, paper snowflakes, or popcorn garlands. Instead, we did laundry and hung up the old wreath from last year, that's now missing all it's holly berries.
I really want to create a magical Christmas for my kids, with thoughtful traditions, handmade gifts under the tree, and delicious smells from the kitchen, but it didn't happen this year. Most of my plans went the way of our Christmas card — I call an audible, we settle for "good enough."
It has me wondering, is this just life with four kids? Have we finally tipped the scales so that all we can do is survive? Or is it just because she's a newborn? Or is it just me?
I'm so charmed by bloggers and Instagram accounts that talk of living simply and with intention — all things handmade and homegrown. But this Christmas has me thinking we've fooled ourselves into believing that "simple" has to mean hand-knit stockings, but sometimes simple might mean grabbing the first stocking you see at Target, or even just choosing to forego stockings all together.
Maybe simple means extending ourselves a little grace.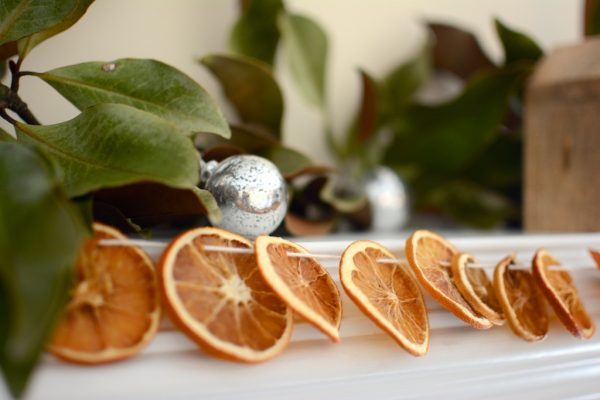 I keep seeing citrus garlands, and I think they're so lovely. For at least a week I looked for time in my day to slice and bake oranges. After I finally got that done, they sat untouched on my counter until I could find time with just the big kids so we could string the fruit together.
I laid it all out, turned on Christmas music, and gave them instructions. They participated for maybe five minutes? Maybe two? Then they said it was too smelly and went to the playroom where they swapped stories of other boring craft ideas I've tried to rope them into.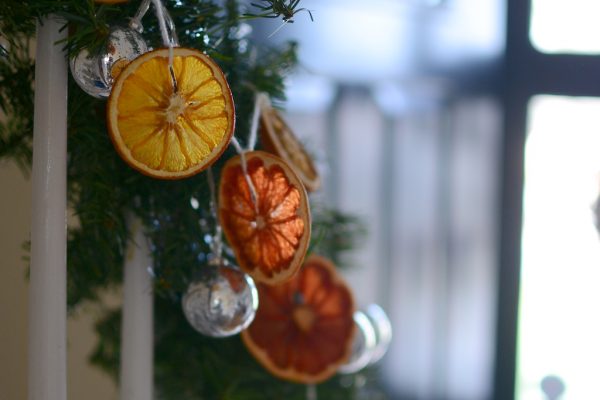 I was at the doctor this past week, and one of the nurses asked me if I was all ready for Christmas.
"Ha!" I said. "My list of things to do is more like a list of things that are never going to get done!"
She smiled warmly and looked at Anna, "Well that's ok. Because you know you already have everything you need for a wonderful Christmas."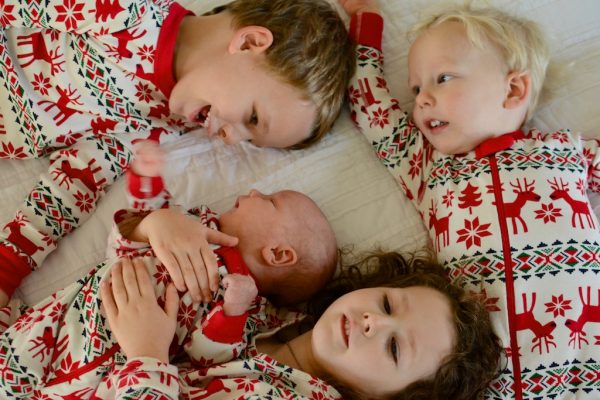 Merry Christmas, from our family to yours. I hope you had a blessed holiday with friends and family, celebrating the coming of our King.
The Word became flesh and made his dwelling among us. We have seen his glory, the glory of the one and only Son, who came from the Father, full of grace and truth.
John 1: 14