Every now and then I like to reminisce about how Tom and I got Brigham from my best friend because he was aggressive with her children. The first time I saw him, he leapt off a couch and tackled a toddler. Brigham would be better suited for a home with no kids, and we were that home.
As Brigham has gotten older he's chilled out and MY MY MY how the tables have turned.
FOR EXAMPLE, Brigham was just minding his business, settling in for his third or fourth nap of the afternoon when BAM! Suddenly he's very, very involved in a toddler rodeo.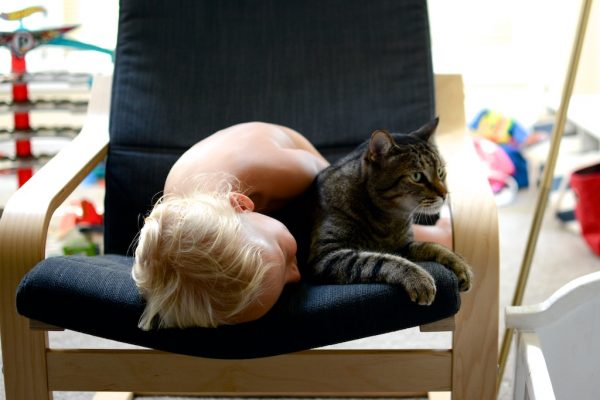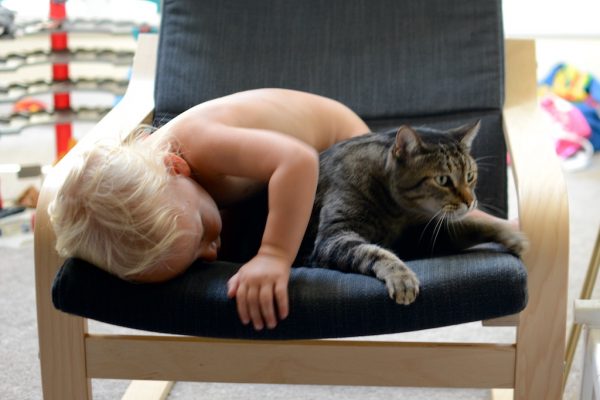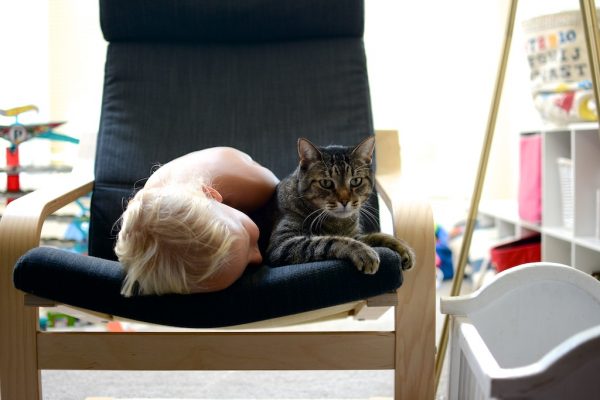 That last photo is Brigham's "I DID NOT SIGN UP FOR THIS" face.
Unrelated, soon after I took these photos, Brigham asked for a poster board and a marker and how to spell, "One cat, free to good home. No kids."