I grew up with a pool, and you could say my childhood summers were basically just one pool party after another.
I learned a lot watching my mom and dad host pool parties. I learned from my dad that pool chemistry is important. I learned from my mom that my bathing suit game should be strong. And I learned from both of them that the host of the pool party should have a good recipe for margaritas.
I don't have a good recipe for margaritas, so last summer I asked my dad to teach me his magic.
When he got out a microplane and a sieve, I knew he wasn't about to make your normal, run-of-the-mill margarita.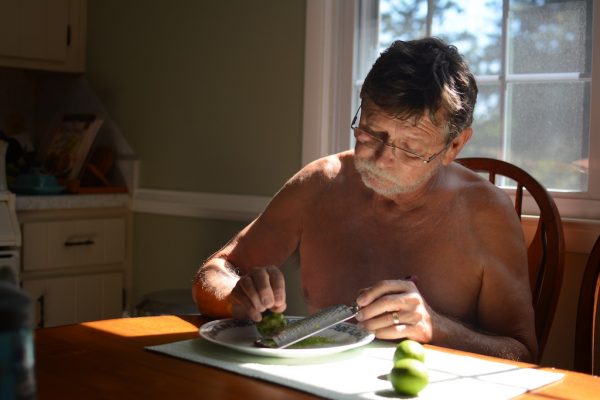 This is my mom and dad's margarita recipe — it's about as homemade as possible, with no additives or too much sugar.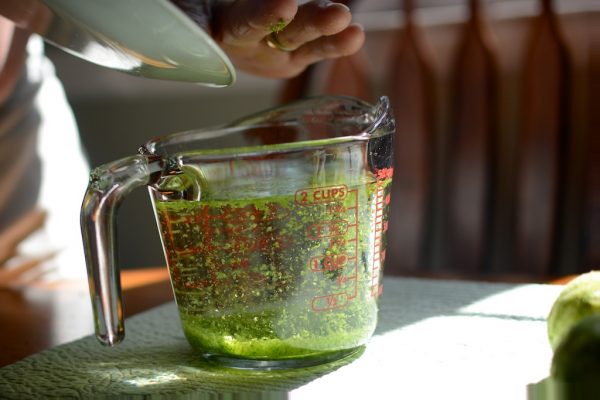 Best enjoyed poolside on Cinco de Mayo. But they're also really great if you're sitting on the couch catching up on The Walking Dead. They're great anytime you have a hankering for margaritas.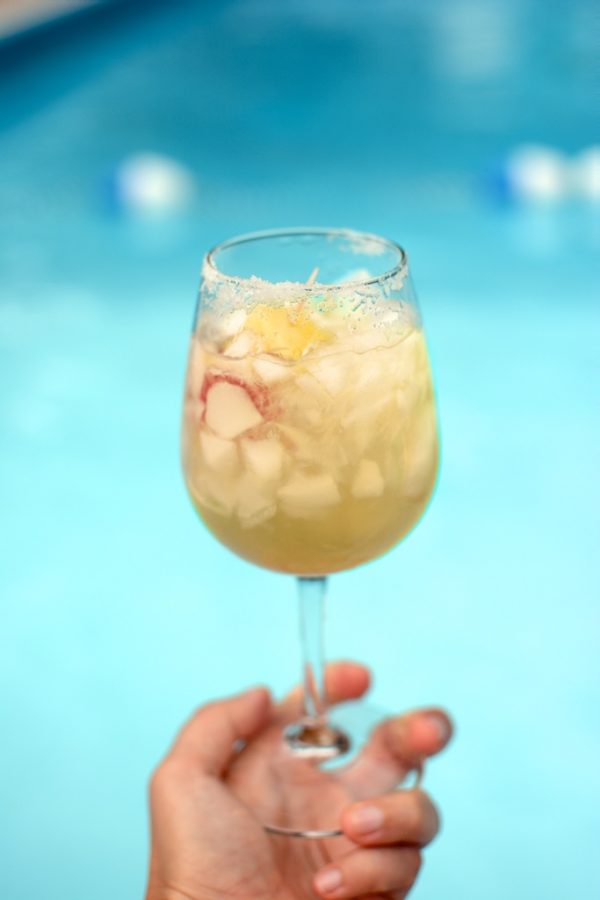 Homemade Margaritas
Ingredients
4 large limes
2 cups water
1/4 cup sugar
1  cup tequila
1/4 cup orange liqueur
lime slices or other garnish
coarse salt (optional)
crushed ice cubes
Instructions
Using a microplane or fine grater, zest the peel from four limes. Stir zest into water and let stand at least 30 minutes. Strain the mixture through a sieve; discard peel.
Meanwhile, squeeze the juice from the limes (you should have about 1/2 cup juice) and set aside.
Stir sugar into the strained lime peel mixture until completely dissolved. Stir in reserved 1/2 cup lime juice, tequila, and orange liqueur.
For a salt-rimmed glass, rub glass rims with lime wedges and dip into coarse salt.
Pour margarita over ice cubes, and garnish with lime slices, or pineapple chunks and cherries like we did.
Makes six 4-ounce servings.