For the past year or so Anna has slowly been eliminating foods in hopes of settling into an all-pasta diet. Don't get worried though! She works in plenty of variety. Sometimes she eats spaghetti noodles, sometimes penne, sometimes wheels, occasionally cellentani, but almost never elbows. Our girl has standards.
This is the same child who, as a toddler, would sit on my lap every morning and eat homegrown kale and backyard eggs for breakfast. It was a long fall down from that ivory tower.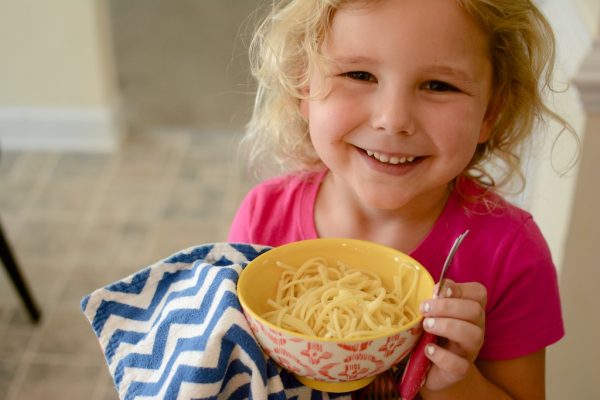 She eats every bowl of noodles with a giant hunk of butter (for fat and brain-healthy cholesterol!) and salt (for iodine!) and her favorite pink fork. She eats noodles a lot, and she at this point she doesn't even have to work hard to convince me. I've eaten a lot of kid food in the past 11 years and I will never regret tucking into a giant bowl of De Cecco Orecchiette with heavy butter and salt with my girl Anna.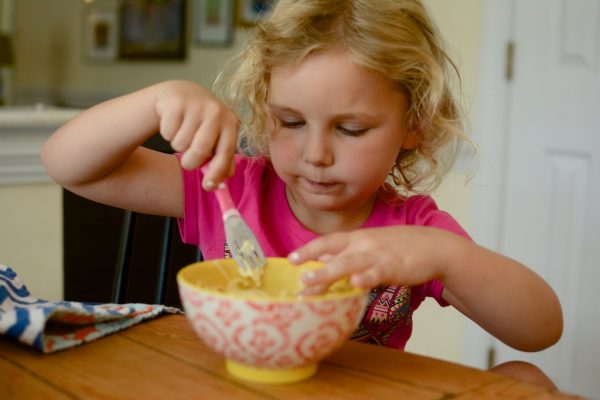 Every afternoon Anna suggests noodles for lunch like it's the very first time. Her face lights up with the idea. I KNOW! WE CAN HAVE NOODLES! I respond in kind because it's more fun to be an excited 5-year-old than a grumpy 40-year-old. YES! Noodles! WHAT A FANTASTIC AND ORIGINAL IDEA!
Anna's job is to get the noodles from the pantry while I start the water. We do this lunch routine nearly every day. She complains about how long it takes the water to boil, I commiserate, tell her a watched pot never boils, she said "what does that even mean!?" Before you know it we're twirling spaghetti with our forks.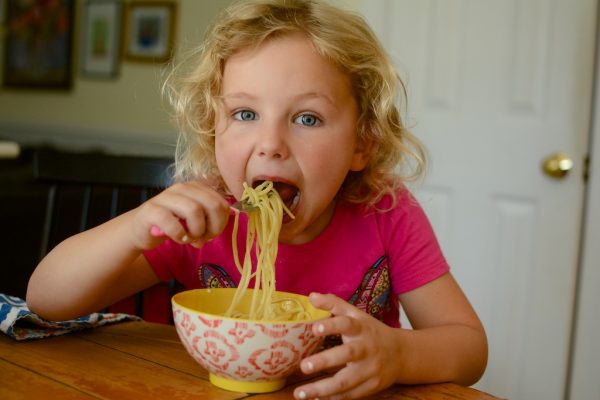 A week or so ago Anna decided to shake up our lunch routine by toting two boxes of spaghetti noodles around the house. By the time the water was boiling, neither of us had any idea where the noodles were. Still, over a week later, we can't find the boxes of pasta.
If you're thinking about having kids to add some spontaneity and excitement to your life, five out of five stars — absolutely recommend.