I am always hesitant to write about current events. I go for it every now and then, but I do so tentatively, knowing that I (usually) don't have any expertise to offer. Also because it's easier for me to just sit inside the four walls of my quarantine and write about my vegetable garden and pretend that injustice isn't raging all around me.
This blog exists for my kids, so that when they're all grown up, they'll be able to look back on their childhoods. And one day, when they look back on May 2020, it's important to me that they know that Minneapolis was burning.
Here are the facts, kids: George Floyd died after a police officer kneeled on his neck while he pleaded for his life. Floyd was unarmed. He was black. The police officer was white.
Floyd's death sparked an uprising in Minneapolis. Grief, outrage, fires, protests. It's ugly, all of it.
I hope that in 10 years the story of George Floyd reads like science fiction, because institutional racism would never be tolerated in your present. I remember hearing about my parents' experiences growing up during segregation. "I can't believe that," I mused, completely unaware that even though segregation had been outlawed, the systems that allowed for segregation hadn't been changed at all.
It's hard for me to talk about this, especially to you. I want to get it right and I know I won't. I'm learning, and you're helping teach me. I see this through your eyes and it's obvious that racism is absorbed from a very early age. One day you will be my teacher, too. That's how this works — you can never stop learning, evolving, doing better.
I'm doing my best to raise you to be children who love others and seek justice.
What I want for you is to have wide eyes. I want you to be aware of racism, and to be aware that you are able to ignore injustice because of your privilege. (1 Thess 5:6)
I want you to see people of color and be their friends and allies. I want you to always be learning, asking questions, offering yourselves.
I want you to recognize racism for what it is and stop it in its tracks at every level. A racist joke or nickname, appropriation, discrimination, violence — it all walks hand-in-hand and it is not acceptable.
I want you to be active allies with people of color. Be their voice, because there are times when your voice will be deemed more valuable. Make sure you speak truth.
I want you to know that you are privileged. This truth of what this means will unravel slowly for you throughout your life. It's important that you know that you aren't on an even playing field, and you have the advantage because of the color of your skin.
I want you to know that all people are image bearers of God. All people. When you look at a person, look at them with eyes that see that they are reflections of the glory of God.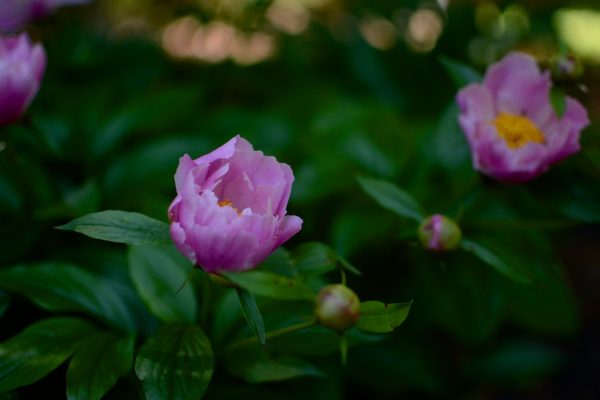 When I was a kid, a man named Rodney King was violently beaten by police. When the officers weren't held responsible, people rioted in Los Angeles for six days. (Ah, I forgot to mention — Rodney King was black. The officers where white.)
I remember hearing about the riots and being only tangentially interested. It didn't affect me, or my family, or my town. I live on the east coast — far from the L.A. riots. But even farther is my reality — my skin is white.
I cannot relate to the experience of a person of color, but I can speak to the experience of a white person. The experience of a white person is this — you can go about your life as if none of this matters or is even real.
I want you to know that apathy is not an option. Apathy is not doing nothing.
Apathy is a wide-open door to hate.